Zetor Tractor 6911 6945 Parts Catalog Manual – PDF DOWNLOAD
FILE DETAILS:
Zetor Tractor 6911 6945 Parts Catalog Manual – PDF DOWNLOAD
Language : English
Pages : 289
Downloadable : Yes
File Type : PDF
Size: 7.66 MB
DESCRIPTION:
Zetor Tractor 6911 6945 Parts Catalog Manual – PDF DOWNLOAD
EXPLANATORY NOTES TO THE PRESENT SPARE PARTS LIST:
The present Spare Parts List had been compiled for Zetor 6911 – 6945 tractors in such a way that it could offer a clear surway
both of common and different spare parts of all tractor types thus ensuring the economy in ordering spare parts.
Text part
The contents on the very beginning of the Spare Parts List serves for a better looking up. In accordance with
item numbers the text part together with parts order numbers is arranged.
In the column 1 figure number, in the column 2 item number, in the column 3 part designation, in the column 4 part order
numbers.
Signs mentioned in the group have the following meaning:
+ – assembled on the base of special request of the costomer
t – no spare part
X – part suspended
ND – part remains on spare parts stock only, it is no more mounted on tractors
O – tractor without cab
1 – tractor provided with cab
Besides of the above mentioned signs (marks) which are valid in general they may appear in the remark column also further
signs being explained inmediately on the bottom of the page on which they appear or on the end of the group.
Illustration part:
The base of the illustration part represent form spare parts for Zetor 6911 tractors; The unlike spare parts which are
functionally important or which have another shape are also mentioned.
For such spare parts as standardized ones, or parts of the same shape but different dimensions, their differences are
mentioned in the text part only. The group designation and figure number are showed in the illustraton upper corner.
DIRECTIONS FOR SPARE PARTS ORDERING:
For repairs only genuine original spare parts for Zetor 6911 – 6945 tractors are to be used. A particular attention should
be paied to spare parts orders.
To prevent unnecessary misunderstandings and time losses following data in spare parts orders are to be quoted:
(1) Exact addres of the ordering party, post office together with the postal code and rai 1way station evc~tually.
(2) Exact designation of the spare part in question and its order number.
(3) Required spare parts quantity.
(4) Serial number of the tractor as stamped on its factory plate placed on the engine bonnet RH side under the dashboard.
(5) Way of dispatch.
IMAGES PREVIEW OF THE MANUAL: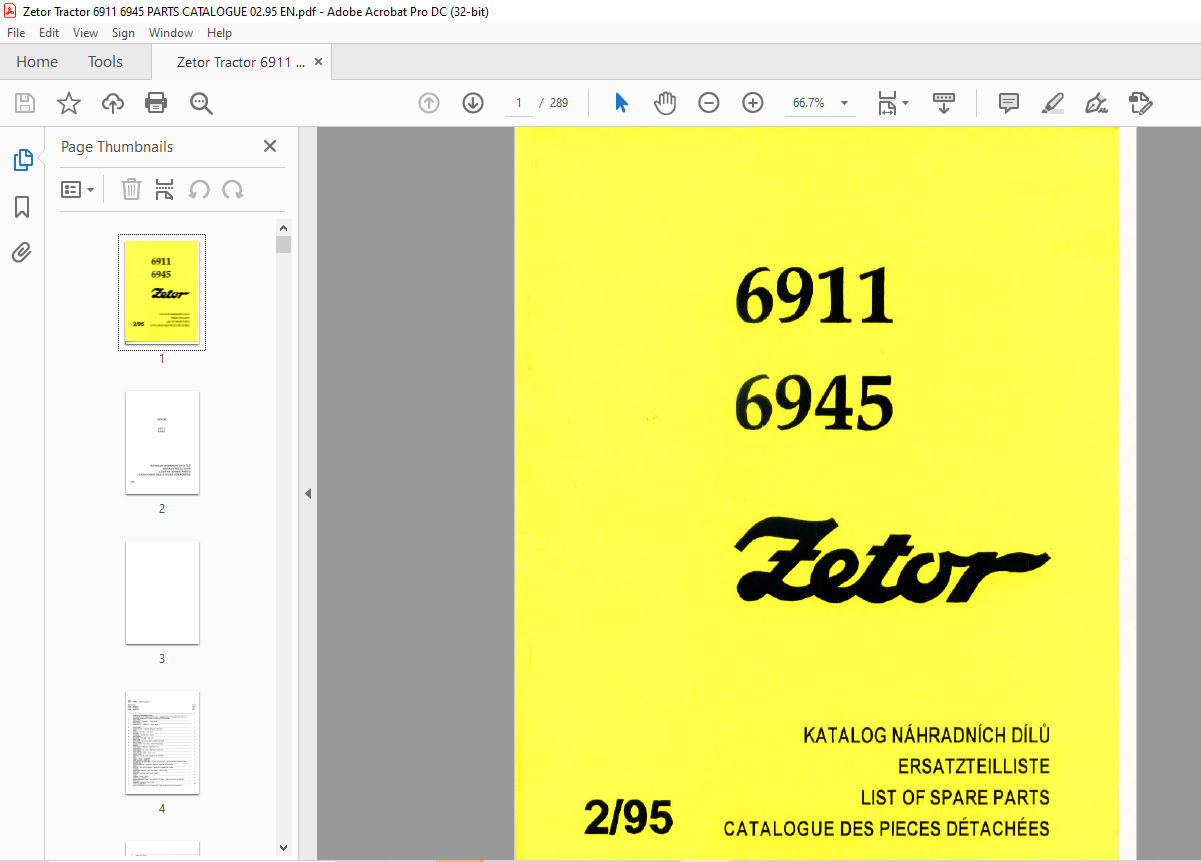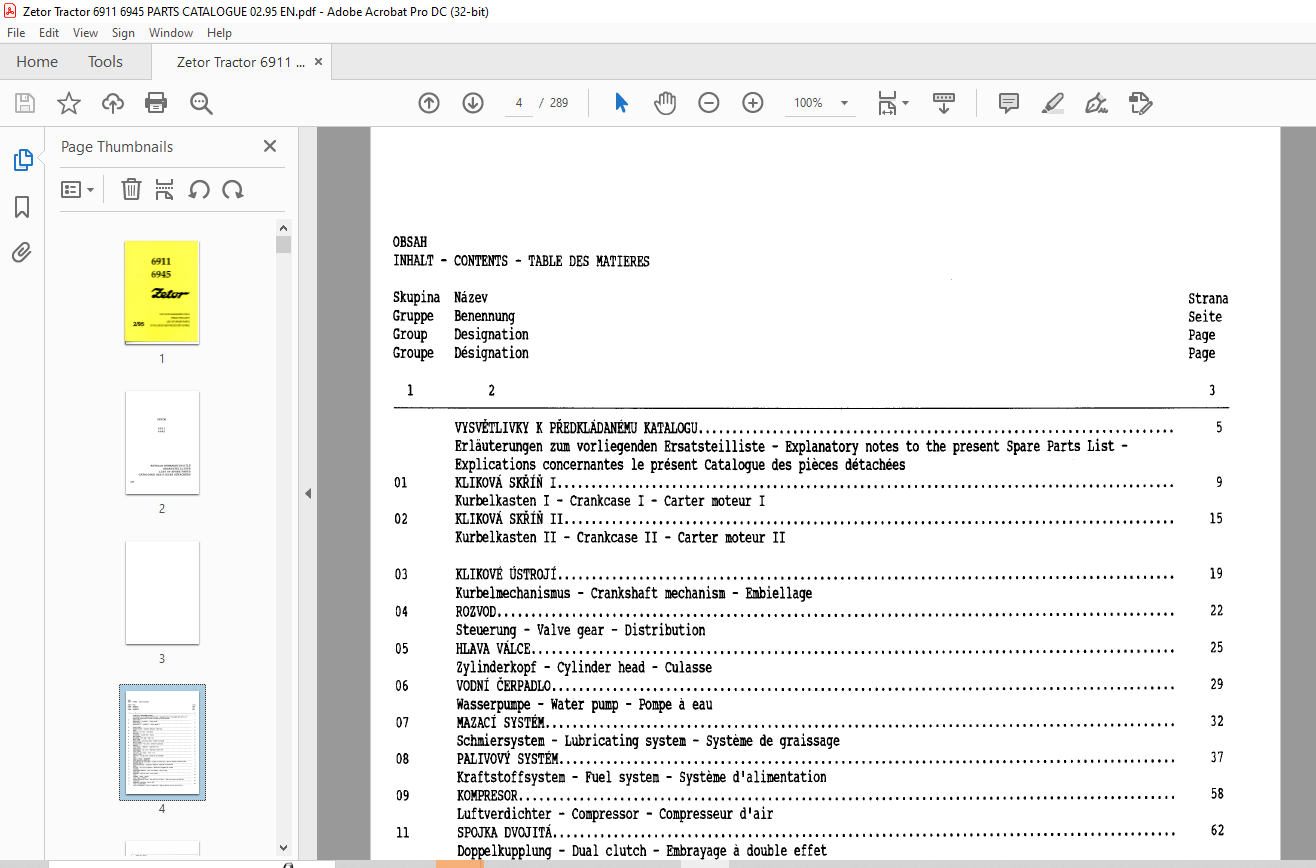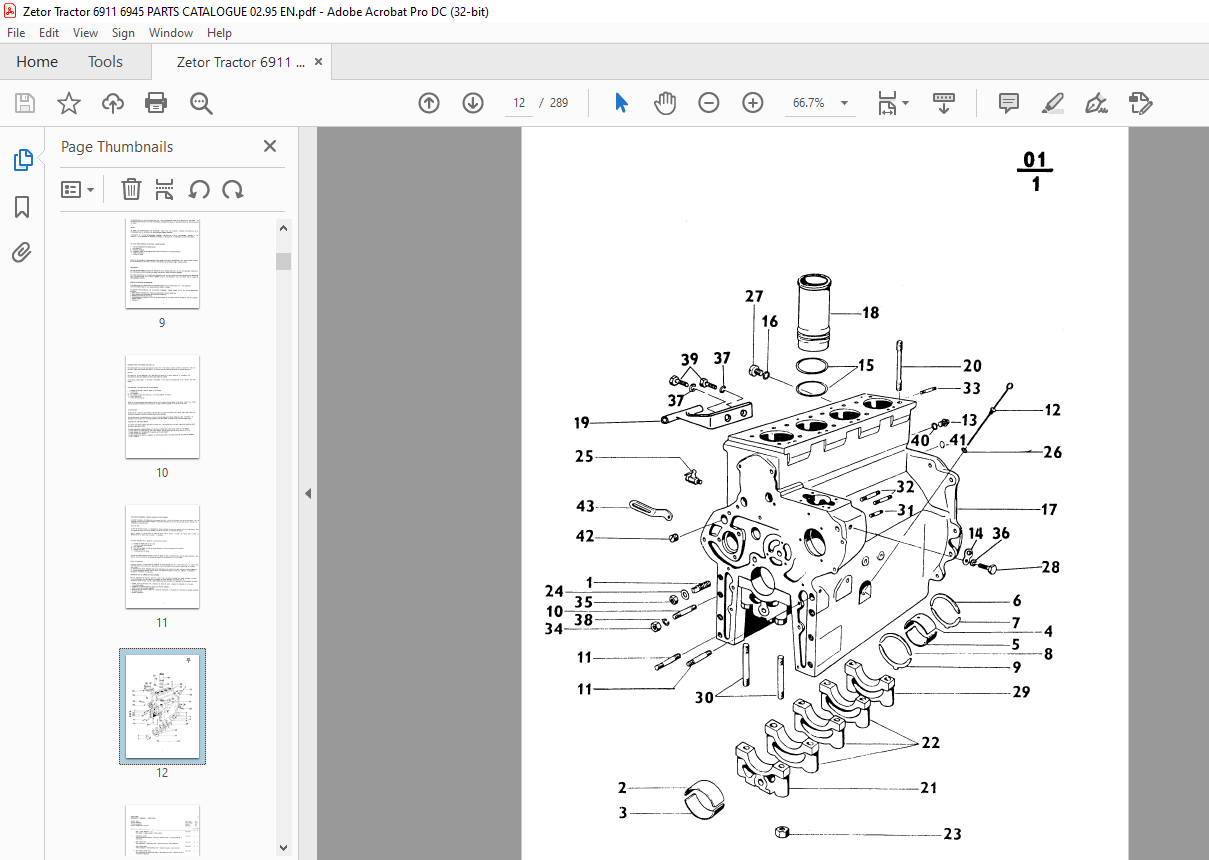 VIDEO PREVIEW OF THE MANUAL:
PLEASE NOTE:
This is the same manual used by the DEALERSHIPS to SERVICE your vehicle.
The manual can be all yours – Once payment is complete, you will be taken to the download page from where you can download the manual. All in 2-5 minutes time!!
Need any other service / repair / parts manual, please feel free to contact us at heydownloadss @gmail.com . We may surprise you with a nice offer
S.V