Still R70 16 R70 18 R70 20 Diesel Lpg Forklift Trucks Service Repair Workshop Manual
FILE DETAILS:
FILE TYPE:PDF
DOWNLOADABLE:YES
MANUAL LANGUAGE:ENGLISH
PAGES:136
DESCRIPTION:
The engine is a self—contained unit comprising the internal combustion engine with generator and hydraulic pump. The hydraulic pump is con- nected to the face of the generator by means of a tappet. The internal combustion engine is connected to the generator by means ofa bearing flange within which the starter ring gear is located. The starter motor is fastened to the bearing flange by two screws and engages the starter ring gear. Above the bearing flange there is an opening through which the TDC mark on the generator can be checked. The engine lies at a right angle to the drive direction. It is screwed to the truck chassis at three points using rubber—metal bearings and is vibra- lion-free. Differences in the arrangement of the engine unit result because of different engine models and the attached accessories.
TABLE OF CONTENTS:
Still R70 16 R70 18 R70 20 Diesel Lpg Forklift Trucks Service Repair Workshop Manual
Product information
Foreword
AbouttmR7o1.6-2.t
symbols used
Safety instructions
Securing the fork carriage
lntenal combustion engine
lnternal combustion engine
Engine unit
Diesel engine
SDI general technical data
VW-Diesel engine
Engine control unit ECU-two-part
OB2 engine speed transmittar
0B4 Suction pipe pressure transmitter
0B5 needle stroke transmitter
9E13—16 engine glow plugs
Exchanging the toothed belt Diesel VW SDl-TDI
Toothed belt-wearing parts
LPG engine
LPG general technical Data
Engine Control unit(ECU)
Electronic ignition system,overview
Replacing the toothed belt
Toothed belt-wearing parts
13 lnternal combustion engine – attachment parts
Cooling system
Coolant
Coolant pump
coolant temperature transmitter
Diesel fuel system
Fuel lnjection system
Fuel Injection system – checking the voltage supply
Checking the lnjection
Injectors
lnjection pump
OB3fuel temperature transmitter
OBacontrol valve travel transmitter
OB3fuel quantity actuator
0Y1 fuel wt off valve
0Y2 valve for start of lnjection
Evaporator function-gasmbter
Suction module
OBBMAPIMAT sensor
Chassic module
Actuator unit
Gasshut-off valve unit
Shut-down due to lack of gas
Malntenance and lnspection regulations .
Servicing the LPG fliter
Servicing theSO-barexcesspressuresafetydevice
Testing level Exhaust gases
Evaporator-maintenance
Checkng the evaporetor forieaks
High-pressure reilefvaive-1.7bar
LP chlinder/tank
LP chilnder
14 Internal combustion engine – exhaust system
Exhaustsystem—LPG
Lambdacontmlsystem
Lambdasensor
Three-waycatalytlcconverter
56 Display elements
Display
Console-Operation
Programming mode
Password level
60 Electrics/Electronics
General
General technical data
Galbrauon R70
Parametermanagement
Drive mode—driving behaviourAvailabiity
Drive mode —driving behaviour Description
Elechicalsystem
Currentsensor
Fuseplate
Fuses
Relays
Battery and accessories
Starter battery
Traction and working hydraulics control
SCREENSHOT OF THE MANUAL: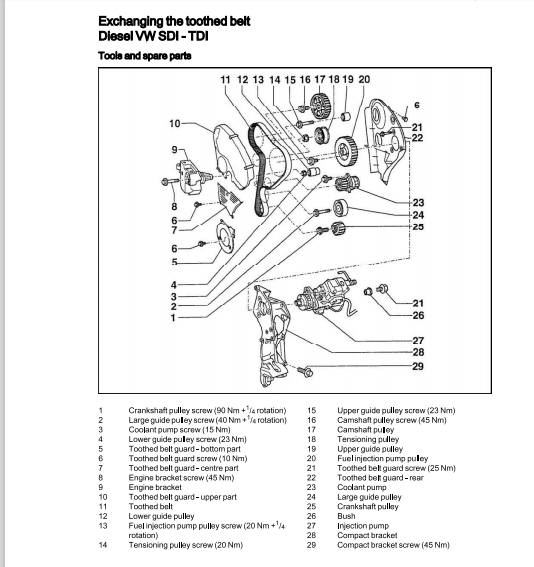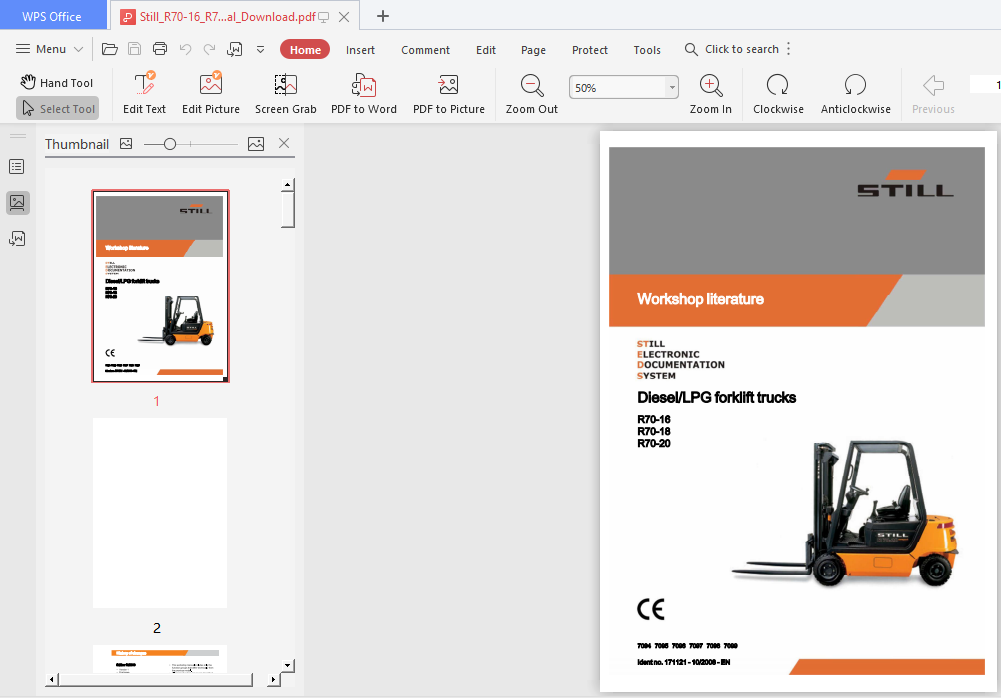 VIDEO PREVIEW:
PLEASE NOTE:
⦁ This is the SAME exact manual used by your dealers to fix your vehicle.
⦁ The same can be yours in the next 2-3 mins as you will be directed to the download page immediately after paying for the manual.
⦁ Any queries / doubts regarding your purchase, please feel free to contact [email protected]