Case IH Tractor 910B Lp Gas Operator's Manual 9-3834
SAMPLE PAGE FROM THE MANUAL:
The care you give your new Case tractor will great- ly determine the satisfaction and service life you will obtain from it. Use this manual as your guide. By ob- serving the instructions and suggestions in this manual. your Case tractor will serve you well for many years. As an Authorized Case Dealer. we stock Genuine Case Parts, which are manufactured with the same pre- cision and skill as the original equipment. Our factory trained staff is kept well informed on the best methods of servicing Case equipment and is ready and able to help you. Should you require additional aid or information, contact us.
SCREENSHOT OF THE MANUAL: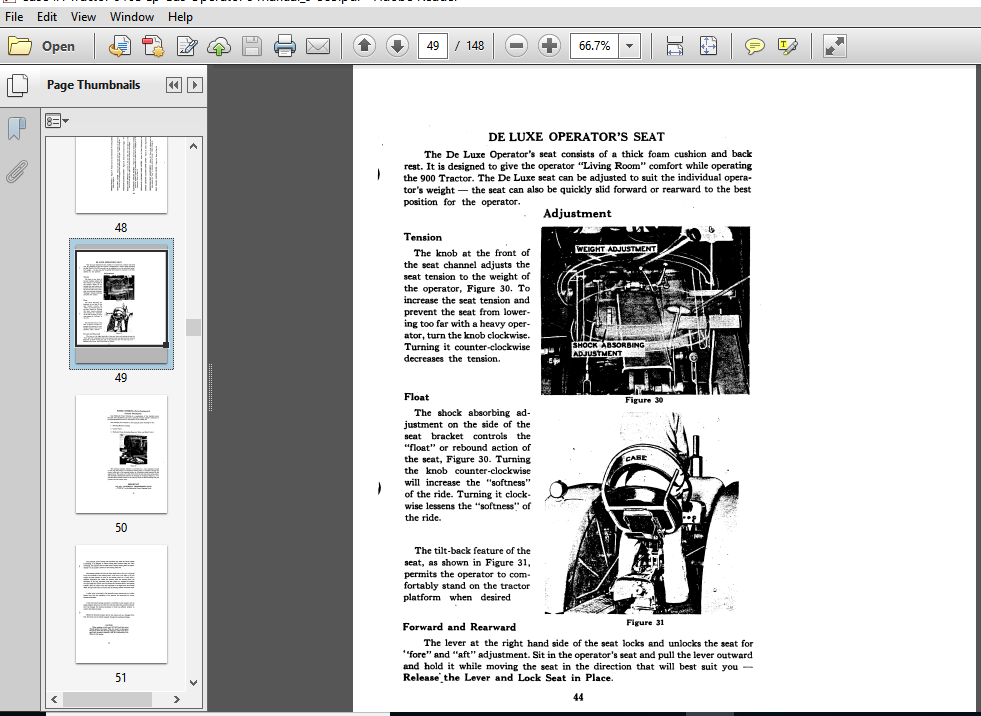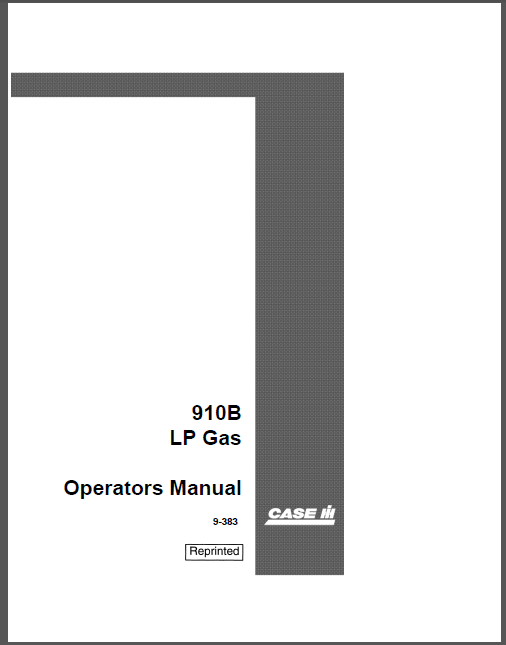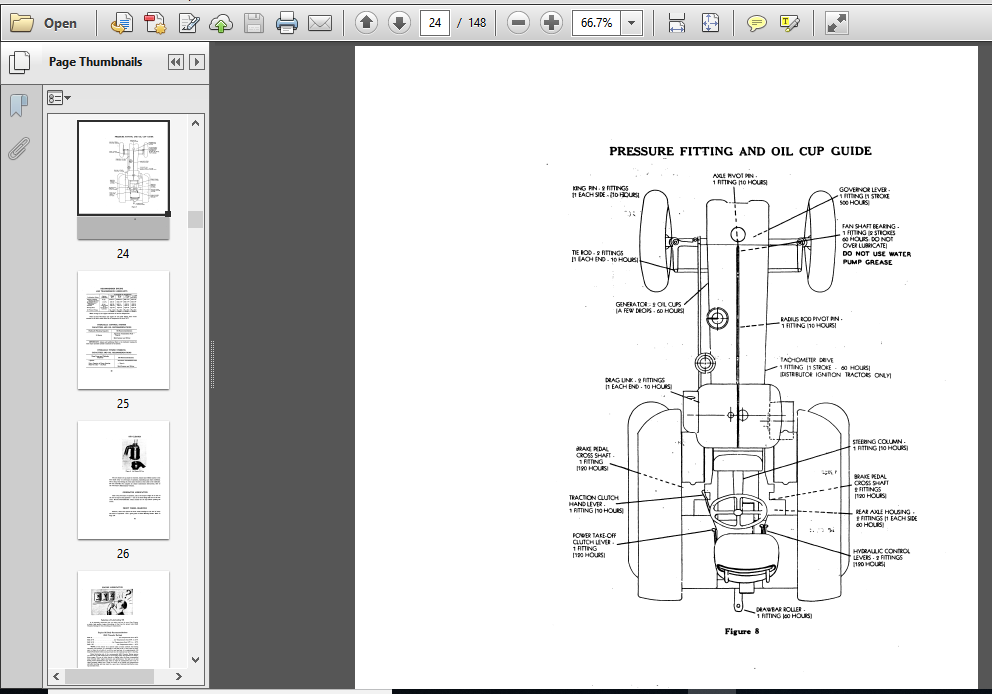 TABLE OF CONTENTS:
Case IH Tractor 910B Lp Gas Operator's Manual 9-3834
Serial Number
General Specifications
Lubricationas
Pressure Fittings
Engine Lubncation
Transmission Lubrication
Hydraulic Control System
Independent Power Takeoff
Hydraulic Power Steering Attachment
Operating Instructionssn
The Applieafion of LP Gas as 3 Fuel for Engine Use
Run-in Procedure
Pro-Starting Check List
Operating Controls and Instrument Guide
Hour Meter
Deluxe Seat
Power Steering
Starting and Operating Tractor the First Time
Setting Carburetion Adjustments
Normal Starting Procedure
Cold Weather Startmg
Stopping the Engine
Recommended Method for Emptying LPG Tank
Cold Weather Operation
Gear Selection
Independent Differential Brakes
Rear Tire Sizes
Rear Wheel Weights
Belt Pulley
Independent Power Take-Off
Constant Hydraulic Control Operation
Tool Box
Implement Warning Lamp
Important Checks During Operation
Service Suggestions-
Preventive Maintenance
Cooling System
Facts to Remember About Pressurized Cooling Systems
Anti-Freeze Solutions
Thermostat
Power Steering Drive Belt
Air Cleaner
Crankcase Breathers
Transmission Breather
Liquid Fuel Filter
LPG Regulator Coolant Drain Plug
LPG Regulator Drain Valve
Starting, Lighting and Ignition Equipment
Governor and Engine Speed
Transmission
Valve Tappet Clearance
Traction Clutch Adjustment
Adjusting Transmission Brake
Adjusting Power Take-off Clutch
Differential Brakes
Adjusting Steering Gear
Repacking and Adjusting Front Wheel Bearing
Tractor Storage
VIDEO PREVIEW:

FILE DETAILS:
Case IH Tractor 910B Lp Gas Operator's Manual_9-383
Size : 15 MB
Format : PDF
Language : English
Number of Pages : 148 pages
Brand: Case IH
Type of machine: Tractor
Type of document: Operator's Manual
Model: 910B Lp Gas
Part No: 9-383
PLEASE NOTE:
⦁ This is not a physical manual but a digital manual – meaning no physical copy will be couriered to you. The manual can be yours in the next 2 mins as once you make the payment, you will be directed to the download page IMMEDIATELY.
⦁ This is the same manual used by the dealers inorder to diagnose your vehicle of its faults.
⦁ Require some other service manual or have any queries: please WRITE to us at [email protected]