Suzuki Katana AY50 Scooter Shop Manual 1997 – 2014
FILE DETAILS:
LANGUAGE:ENGLISH
PAGES:268
DOWNLOADABLE:YES
FILE TYPE:PDF
VIDEO PREVIEW OF THE MANUAL:
IMAGES PREVIEW OF THE MANUAL: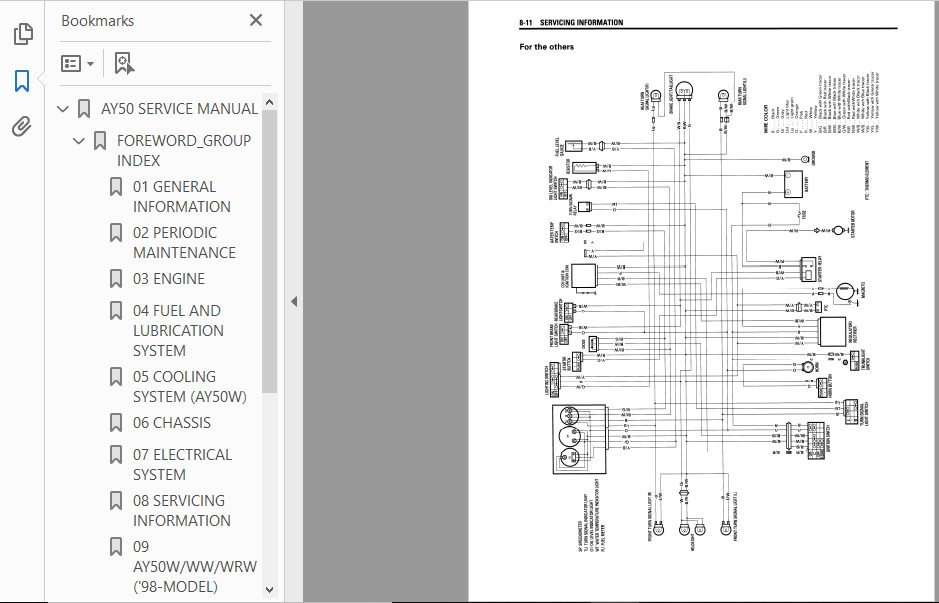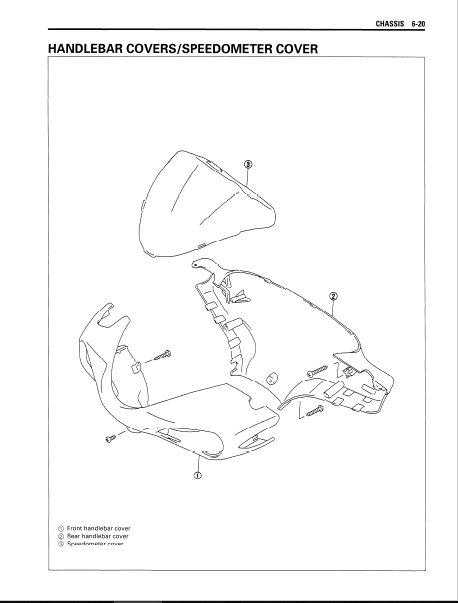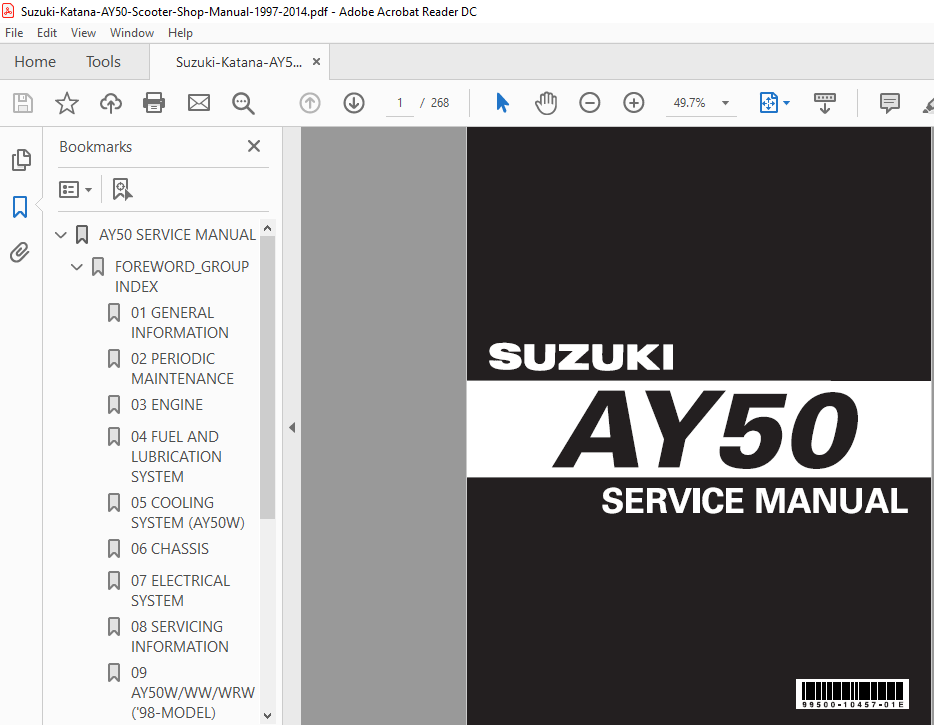 DESCRIPTION:
This manual contains an introductory description on the SUZUKI AY50/50W and procedures for its inspection/service and overhaul of its main components. Other information considered as generally known is not included.
Read the GENERAL INFORMATION section to familiarize yourself with the motorcycle and its maintenance. Use this section as well as other sections as a guide for proper inspection and service.
This manual will help you know the motorcycle better so that you can assure your customers of fast and reliable service.
 This manual has been prepared on the basis of the latest specifications at the time of publication. If modifications have been made since then, differences may exist between the content of this manual and the actual motorcycle.
 Illustrations in this manual are used to show the basic principles of operation and work procedures. They may not represent the actual motorcycle exactly in detail.
This manual is written for persons who have enough knowledge, skills and tools, including special tools, for servicing SUZUKI motorcycles. If you do not have the proper knowledge and tools, ask your authorized SUZUKI motorcycle dealer to help you.
TABLE OF CONTENTS:
Suzuki Katana AY50 Scooter Shop Manual 1997 – 2014
GENERAL INFORMATION
PERIODIC MAINTENANCE
ENGINE
FUEL AND LUBRICATION
SYSTEM
COOLING SYSTEM (AY50W)
CHASSIS
ELECTRICAL SYSTEM
SERVICING INFORMATION
AY50W/WW/WRW ('98-MODEL)
AY50X/WX/WRX ('99-MODEL)
AY50Y/WY/WRY ('00-MODEL)
AY50K1/WRK1 ('01-MODEL)
AY50K2/WRK2 ('02-MODEL)
AY50K3/SK3/WK3/WSK3
('03-MODEL)
AY50K4/WK4 ('04-MODEL)
PLEASE NOTE:
⦁ This is the same manual used by the DEALERSHIPS to SERVICE your vehicle.
⦁ The manual can be all yours – Once payment is complete, you will be taken to the download page from where you can download the manual. All in 2-5 minutes time!!
⦁ Need any other service / repair / parts manual, please feel free to contact us at heydownloadss @gmail.com . We may surprise you with a nice offer