Huge Forklift Collection Maintenance Repairs Manual
FILE DETAILS:
LANGUAGE:ENGLISH
PAGES:850+
DOWNLOADABLE:YES
FILE TYPE:PDF
VIDEO PREVIEW OF THE MANUAL:
IMAGES PREVIEW OF THE MANUAL: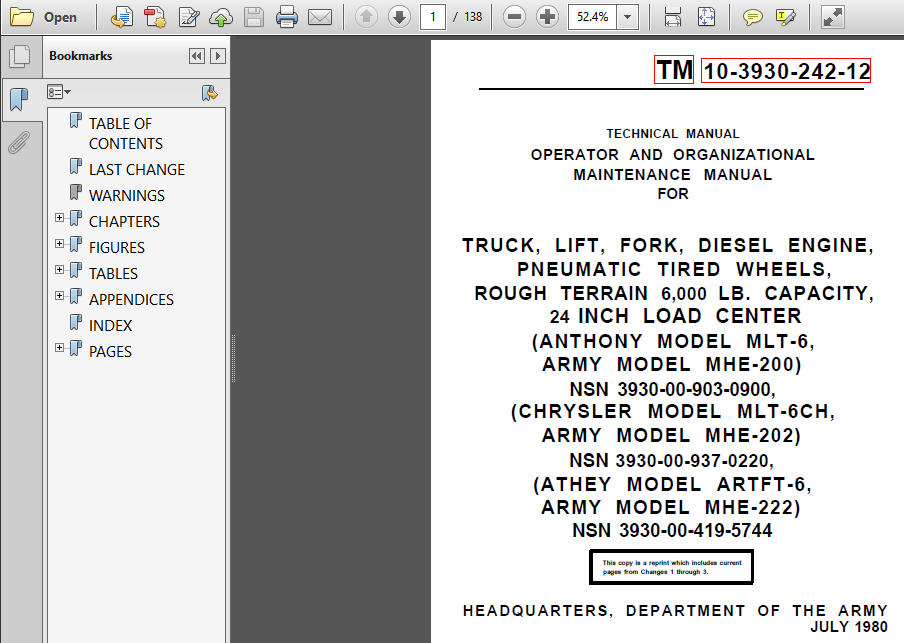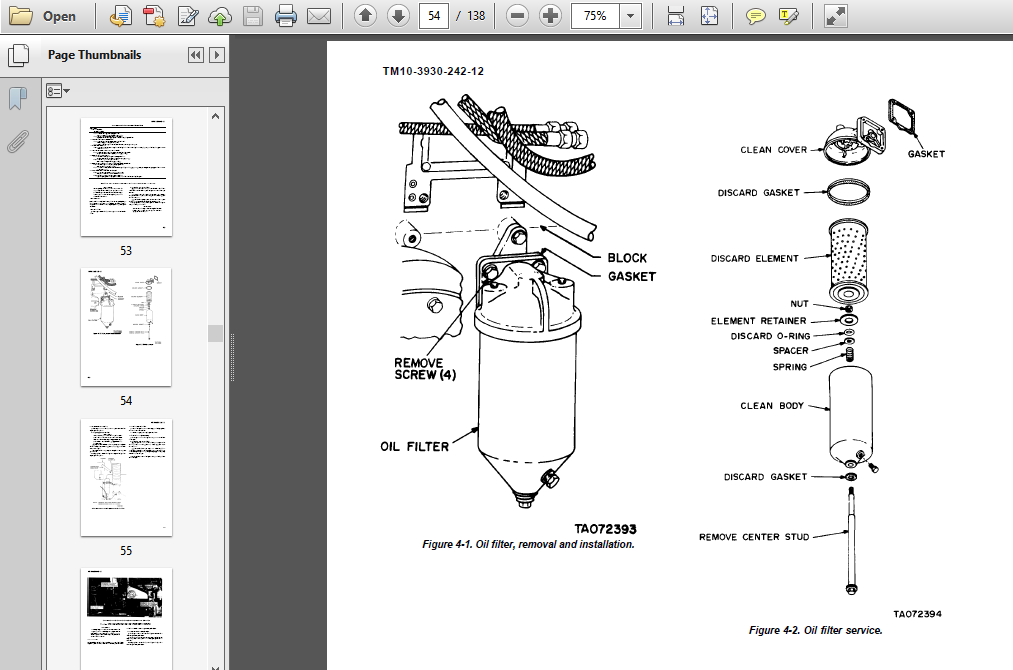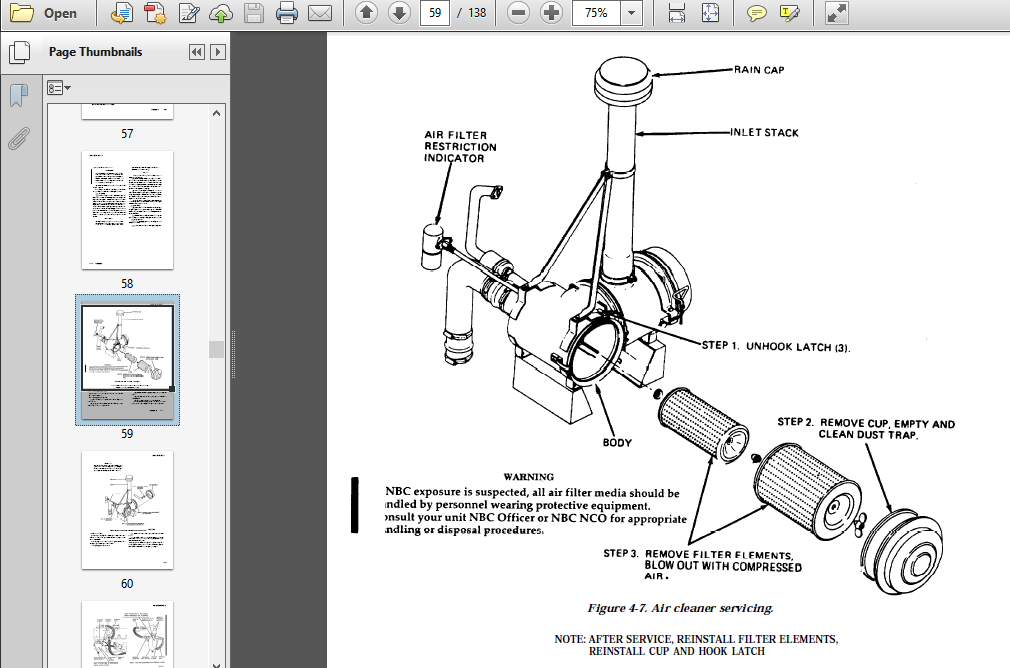 DESCRIPTION:
Huge Forklift Collection Maintenance Repairs Manual
1. scope
a. This manual is for the use of personnel responsible for the operation and first-echelon maintenance of the Truck, Lift, Fork, Gasoline, Pneumatic-Tired Wheels, 15,000-Pound Capacity
(Hyster Model H150C, Army Model MHE 178), Federal Stock Number 3930-897-4632, procured under contract number N600 (MIS) – 57085.
b. This manual provides the operator with the necessary instructions to operate the truck and to perform his required maintenance services. These maintenance services have been
assigned to the operator within the limits of the maintenance allocation chart which will be contained in TM 10-3930-222-20.
2. Appendixes
Appendix I is a list of current references, and appendix II is the basic issue item.
3. Maintenance Forms and Records
The maintenance forms and records applicable to the operation and first-echelon maintenance of this truck are listed below. The use of these forms and records is described in TM 38-750.
a. DA Form 348 (Driver Qualification Record).
b. DA Form 2400 (Equipment Utilization Record).
c. DA Form 2401 (Organizational Control Record for Equipment).
d. SF 46 (U.S. Government Motor Vehicle Operator's Identification Card).
e. S F 9 1 ( O p e r a t o r ' s R e p o r t o f M o t o r – Vehicle Accident).
4. Recommended Changes
Users of this manual are encouraged to submit recommended changes or comments to improve the manual. Comments will be submitted on DA Form 2028 (Recommended changes to
DA Technical Manual Parts Lists or Supply Manual 7, 8, or 9) and will be keyed to the specific page, paragraph, and line of the text in which the change is recommended. Reasons should be provided for each comment to insure understanding and complete evaluation. Comments should be forwarded direct to Commanding
General, Quartermaster Center, U.S. Army, Fort Lee, Va.
5. Orientation
Throughout this manual, the use of the terms right, left, front, and rear indicates directions from the viewpoint of the operator sitting in the seat of the truck.
TABLE OF CONTENTS:
Huge Forklift Collection Maintenance Repairs Manual
SECTION I INTRODUCTION
Scope 1 iii
General 2 iii
Explanation of columns 3 iii
Special information 4 v
How to locate repair parts 5 v
Abbreviations 6 vi
Federal supply codes for manufacturers 7 vi
Report of equipment publication improvements 8 vi
II PRESCRIBED LOAD ALLOWANCE vii
III SPECIAL TOOLS, TEST AND SUPPORT EQUIPMENT FOR
ORGANIZATIONAL MAINTENANCE (NOT APPLICABLE)
IV REPAIR PARTS FOR ORGANIZATIONAL MAINTENANCE
Group 02 Clutch
0200 Clutch assembly1
03 Fuel System
0306 Tanks, lines, fittings1
11 Rear Axle
1101 Housings, beam, housing cover, plugs, seals, etc2
13 Wheels and Tracks
1311 Wheel assembly3
15 Frame, Towing Attachments, and Drawbars
1501 Frame assembly3
1507 Landing gear, leveling Jacks3
22 Body Chassis or Hull, and Accessory Items
2210 Data plates and instruction holders4
55 Pumps (Exclude Engine and Special Pumps)
5500 Pump assembly4
5505 Suction and/or discharge assembly4
5508 Lubricators7
95 General Use Standardized Parts
9501 Bulk material7
*This publication supersedes TM 5-4320-222-25P 24 October 1961, C1 22 March 1962 and C2, 29 January 1964
TM 5-4320-222-25 P
Page
SECTION V REPAIR PARTS FOR DS, GS, AND DEPOT MAINTENANCE
Group 01 Engine
0100 Engine assembly8
02 Clutch
0200 Clutch assembly9
03 Fuel System
0306 Tanks, lines, fittings9
11 Rear Axle
1101 Housing, beam, housing covers, plug, seals, etc10
13 Wheels
1311 Wheel assembly11
15 Frame, Towing Attachments, and Drawbars
1501 Frame assembly11
1507 Landing gear, leveling jacks12
22 Body Chassis or Hull, and Accessory Items
2210 Data plates and instruction holders12
55 Pumps (Exclude Engine and Special Pumps)
5500 Pump assembly12
5501 Shafts14
5502 Rods, bearings, diaphragms15
5505 Suction and/or discharge assembly16
5507 Pump assembly19
5508 Lubricators19
95 General Use Standardized Parts
9501 Bulk material20
SECTION VI SPECIAL TOOLS, TEST AND SUPPORT EQUIPMENT FOR DS, GS,
AND DEPOT MAINTENANCE (NOT APPLICABLE)
VII FEDERAL STOCK NUMBER AND REFERENCE NUMBER INDEX30
PLEASE NOTE:
This is the same manual used by the DEALERSHIPS to SERVICE your vehicle.
The manual can be all yours – Once payment is complete, you will be taken to the download page from where you can download the manual. All in 2-5 minutes time!!
Need any other service / repair / parts manual, please feel free to contact us at heydownloadss @gmail.com . We may surprise you with a nice offer