Daewoo Doosan Dx300lc Excavator Service Repair Manual Instant
FILE DETAILS:
LANGUAGE:ENGLISH
PAGES:816
DOWNLOADABLE:YES
FILE TYPE:PDF
VIDEO PREVIEW OF THE MANUAL:
IMAGES PREVIEW OF THE MANUAL: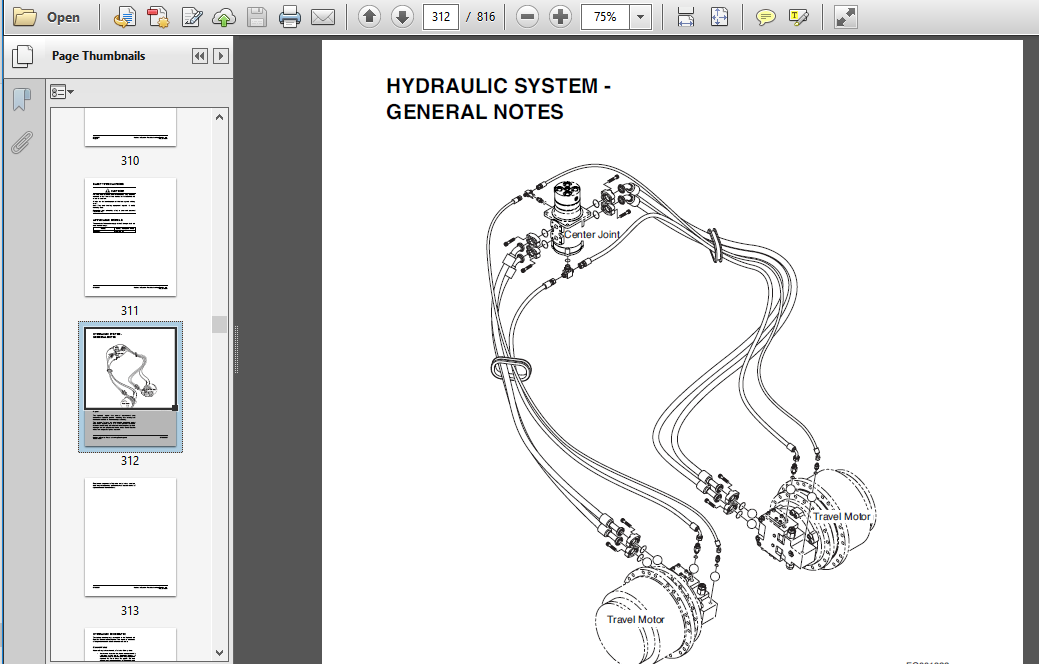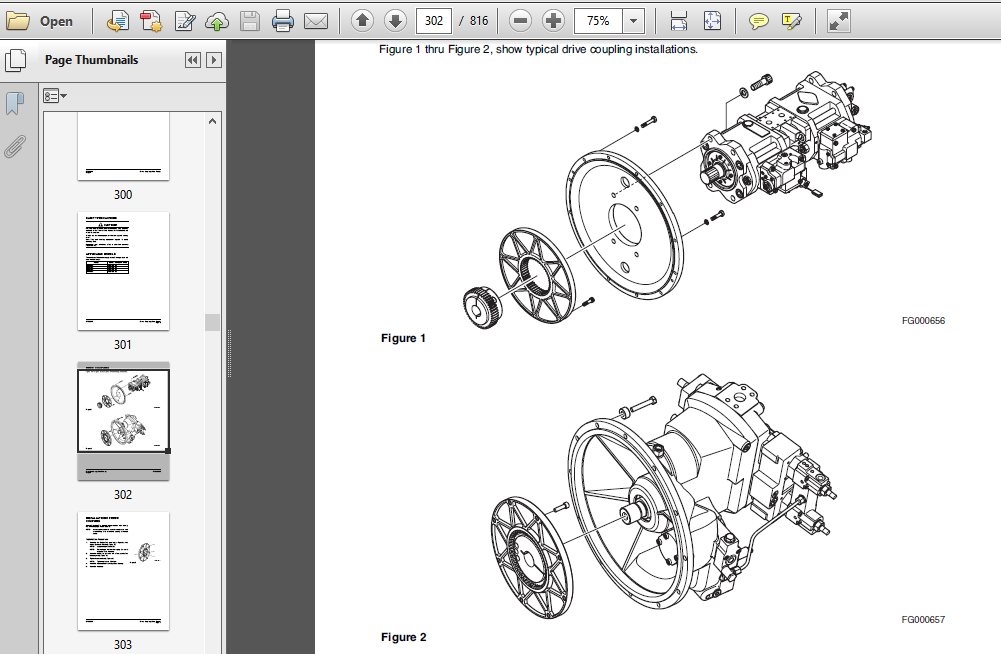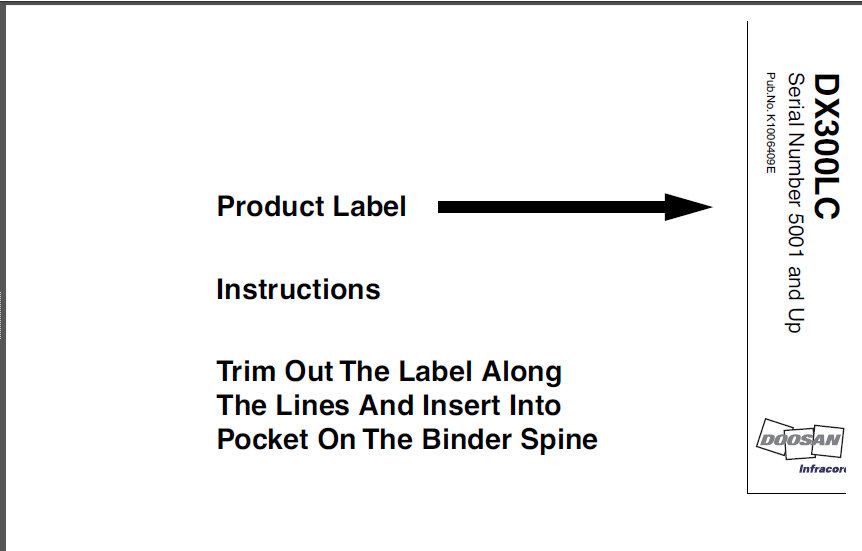 DESCRIPTION:
Daewoo Doosan Dx300lc Excavator Service Repair Manual Instant 
DOOSAN cannot predict every circumstance that might involve a potential hazard in operation and maintenance. Therefore the safety messages in this manual and on the machine may not include all possible safety precautions. If any procedures or actions not specifically recommended or allowed in this manual are used, you must be sure that you and others can do such procedures and actions safely and without damaging the machine. If you are unsure about the safety of some procedures, contact a DOOSAN distributor.
GENERAL HAZARD INFORMATION:
Safety Rules Only trained and authorized personnel can operate and maintain the machine. Follow all safety rules, precautions and instructions when operating or performing maintenance on the machine. Do not operate the machine if you are not feeling well, if you are taking medication that makes you feel sleepy, if you have been drinking, or if you are suffering from emotional problems.
These problems will interfere with your sense of judgement in emergencies and may cause accidents. When working with another operator or with a person on work site traffic duty, be sure that all personnel know the nature of the work and understand all hand signals that are to be used.
Always observe strictly any other rules related to safety. Safety Features Be sure that all guards and covers are installed in their proper position. Have guards and covers repaired immediately if damaged. Be sure that you understand the method of use of safety features such as safety lock lever and the seat belt, and use them properly.
Never remove any safety features. Always keep them in good operating condition. Failure to use safety features according to the instructions in the Operation and Maintenance Manual could result in serious bodily injury.
TABLE OF CONTENTS:
Daewoo Doosan Dx300lc Excavator Service Repair Manual Instant 
Safety
Track Excavator Safety SP000014
Specifications
Specification for DX300LC SP000015
General Maintenance
General Maintenance Procedures SP000016
Standard Torques SP000017
Upper Structure
Cabin SP000018
Counterweight SP000019
Fuel Tank SP000020
Fuel Transfer Pump SP000021
Swing Bearing SP000022
Swing Reduction Gear SP000023
Lower Structure and Chassis
Track Assembly SP000024
Air Conditioner SP000025
Engine and Drive Train
Drive Coupling (Main Pump) SP000026
Hydraulics
Hydraulic System Troubleshooting, Testing and Adjustment SP000027
Accumulator SP000028
Center Joint (Swivel) SP000029
Table of Contents
Page II
Cylinders SP000030
Swing Motor SP000031
Travel Motor SP000032
Gear Pump SP000033
Main Control Valve SP000034
Hydraulic Schematic (DX300LC) SP000037
Axial Piston Pump SP000068
Remote Control Valve (Work Lever / Joystick) SP000069
Travel Control Valve (With Damper) SP000070
Electrical System
Electrical System SP000038
Electrical Schematic (DX300LC) SP000039
Attachments
Boom and Arm SP000040
Bucket SP000041
PLEASE NOTE:
This is the same manual used by the dealers to diagnose and troubleshoot your vehicle
You will be directed to the download page as soon as the purchase is completed. The whole payment and downloading process will take anywhere between 2-5 minutes
Need any other service / repair / parts manual, please feel free to contact [email protected] . We still have 50,000 manuals unlisted