1978 Fiat Spider Owners Manual
FILE DETAILS:
LANGUAGE:ENGLISH
PAGES:60
DOWNLOADABLE:YES
FILE TYPE:PDF
VIDEO PREVIEW OF THE MANUAL:
IMAGES PREVIEW OF THE MANUAL: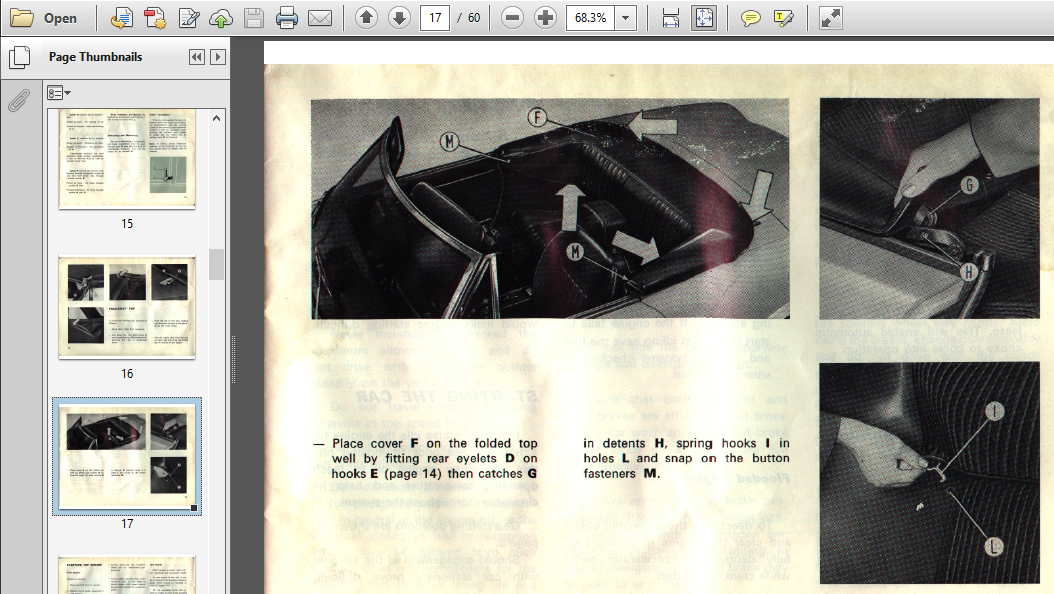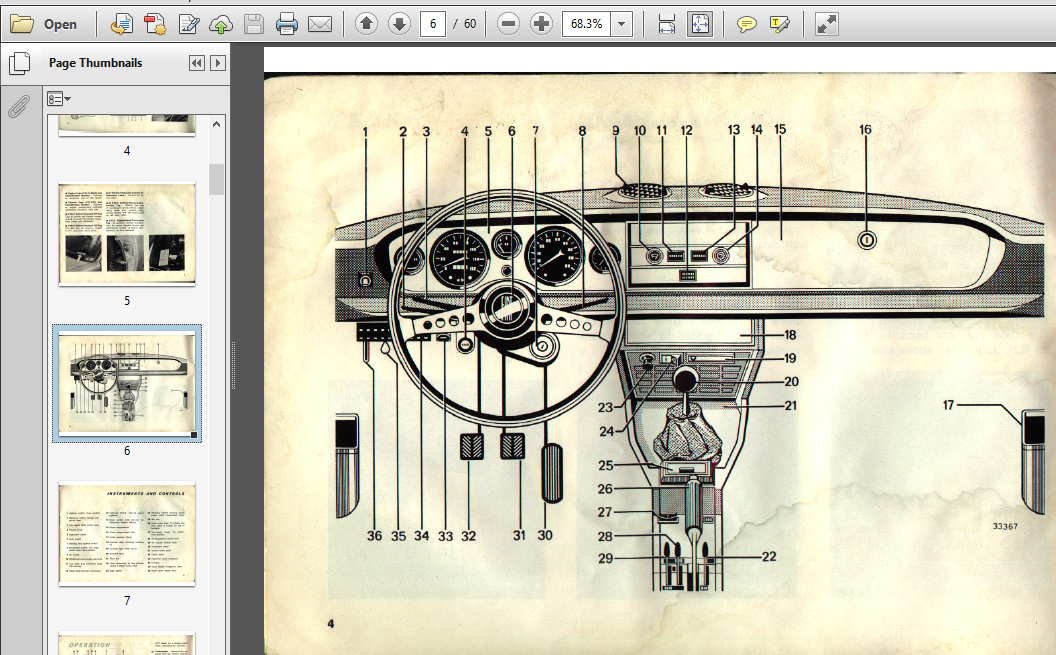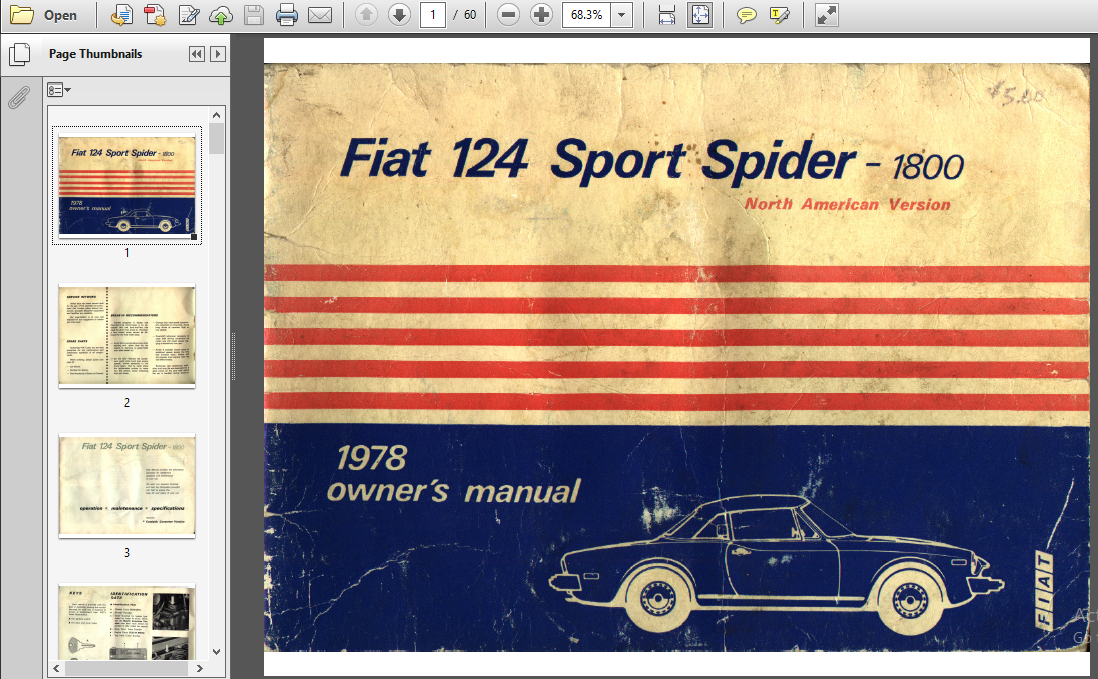 DESCRIPTION:
1978 Fiat Spider Owners Manual
This Manual provides the information necessary for satisfactory operation and maintenance of your car. We wish you pleasant motoring ' and trust the information provided will help to ensure the long life and safety of your car.
SERVICE NETWORK:
When your car needs service look for the sign which identifies all authorized Fiat Dealers where trained personnel, specially designed equipment and facilities are available.
Our organization is at your full disposal for any suggestion or advice you may need.
SPARE PARTS :
Authorized FIA T parts are the best guarantee for top performance and satisfactory operation of all components. When ordering, please quote (see page 2):
Car Model.
 Number for Spares.
 Part Number(s) of Spare (s) Ordered.
BREAK-IN RECOMMENDATIONS:
Current progress in design and manufacturing technology is so advanced that no hard-and~fast rule need be given for break-in. However, a few simple rules should be followed for the first 1000 miles.
 Avoid fierce accelerations soon after starting and' allow time for the engine to warmup (a good habit even after break-in).
 Do not fully depress the accelerator pedal and avoid high engine speeds, when Operating in the lower gears, that is, never allow the tachometer pointer to move into the yellow sector indicating high rpm rates.
Change your road speed occasion- ally, especially on long trips; Avoid. ' long drives at constant high or low speeds.
 Downshift whenever necessary to cope with driving conditions on route: you will avoid engine lugging at excessively low rpm.
 Avoid, if possible, severe stops at sustained speeds during the first few hundred miles: brakes will set properly and improve their life and effectiveness. Remember that satisfactory 0P9″ ation and long life are dependent to 8 great extent on the care with which the car is handled during break.
PLEASE NOTE:
This is the SAME manual used by the dealers to troubleshoot any faults in your vehicle. This can be yours in 2 minutes after the payment is made.
Contact us at [email protected] should you have any queries before your purchase or that you need any other service / repair / parts operators manual.