Yamaha YTM225DXN Owner's Manual
FILE DETAILS:
FILE TYPE:PDF
DOWNLOADABLE:YES
MANUAL LANGUAGE:ENGLISH
NUMBER OF PAGES:95 pages
SIZE:22.0 MB
DESCRIPTION:
Congratulations on your purchase of the Yamaha YTM225DXN. This model represents the product of many years of Yamaha experience in the produc- tion of fine sporting, touring, and pace setting racing machines. You can now appreciate the high degree of craftsmanship and reliability that have made Yamaha 3 leader in these fields. PLEASE READ THIS MANUAL CAREFULLY AND COMPLETELY BEFORE OPERATING YOUR NEW MACHINE. PAY CLOSE ATTENTION TO THE CAUTION AND WARNING LABELS ON THE MACHINE. This manual will provide you with a good basic understanding of the features, operation, and basic maintenance and inspection items of this machine. A section is provided which will describe the special techniques and skills necessary to ride your machine. If you have any questions regarding the opera- tion or maintenance of your machine, please consult a Yamaha dealer.
TABLE OF CONTENTS:
Yamaha YTM225DXN Owner's Manual
LOCATION OF THE "CAUTION AND SPECIFICATION LABELS"
DESCRIPTION AND MACHINE IDENTIFICATION
SAFETY INFORMATION
SAFETY WARNINGS
CONTROL FUNCTIONS
PRE—OPERATION CHECKS
OPERATION
RIDING YOUR TRl-MOTO
PERIODIC MAINTENANCE
AND ADJUSTMENT
CLEANING AND STORAGE
SPECIFICATIONS
WARRANTY INFORMATION
NOISE REGULATION
MAINTENANCE RECORD
WIRING DIAGRAM
VIDEO PREVIEW:

SCREENSHOT OF THE MANUAL: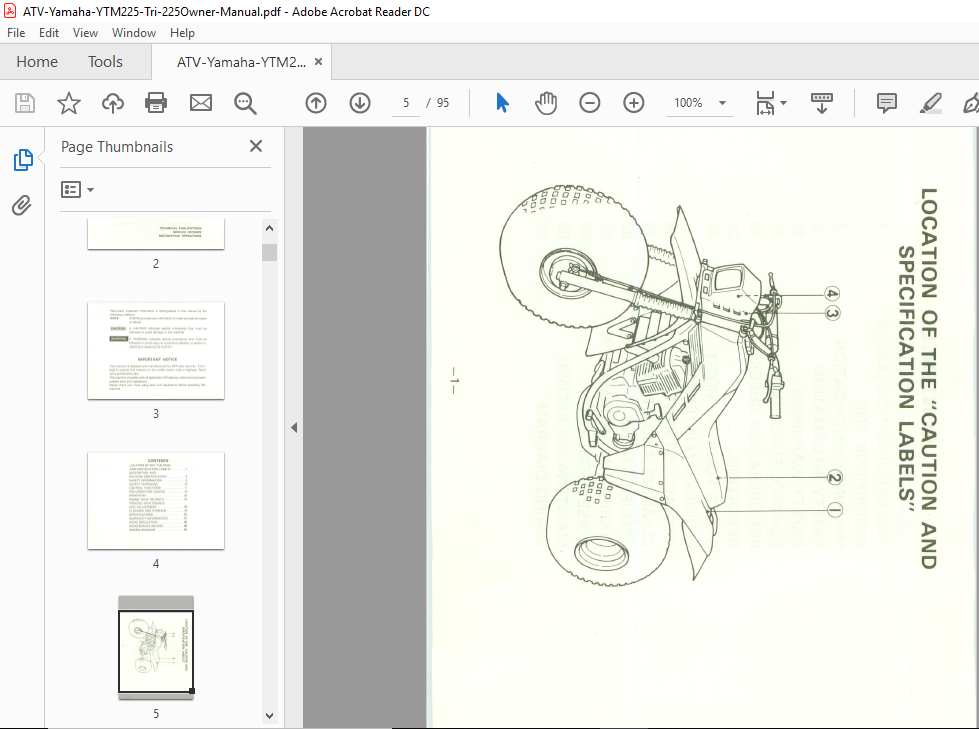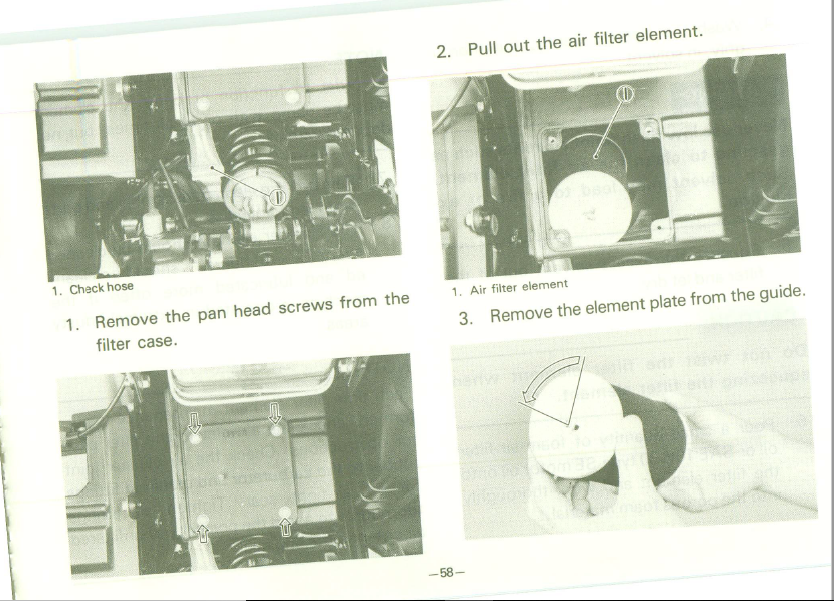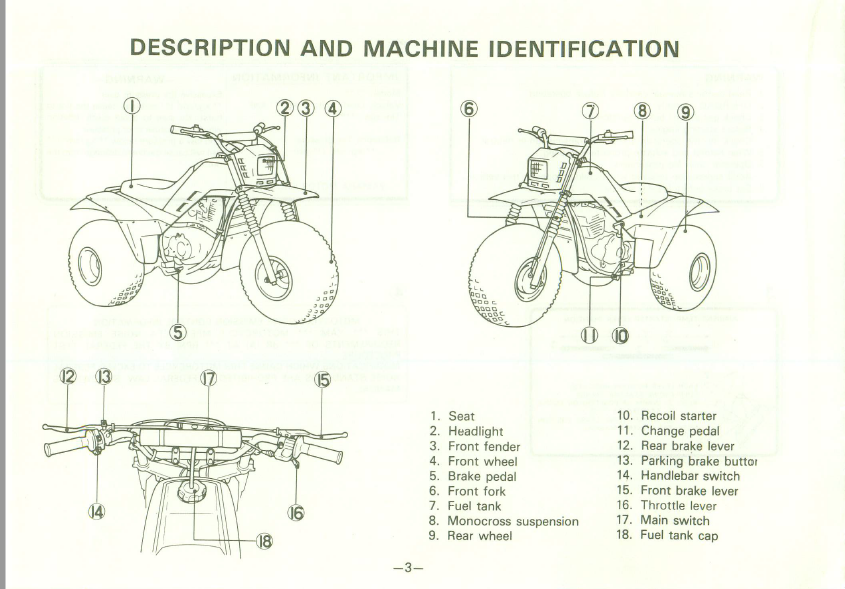 PLEASE NOTE:
⦁ This is not a physical manual but a digital manual – meaning no physical copy will be couriered to you. The manual can be yours in the next 2 mins as once you make the payment, you will be directed to the download page IMMEDIATELY.
⦁ This is the same manual used by the dealers inorder to diagnose your vehicle of its faults.
⦁ Require some other service manual or have any queries: please WRITE to us at [email protected]