Yamaha Xv250g Service Repair Manual
FILE DETAILS:
LANGUAGE:ENGLISH
PAGES:291
DOWNLOADABLE:YES
FILE TYPE:PDF
VIDEO PREVIEW OF THE MANUAL:
IMAGES PREVIEW OF THE MANUAL: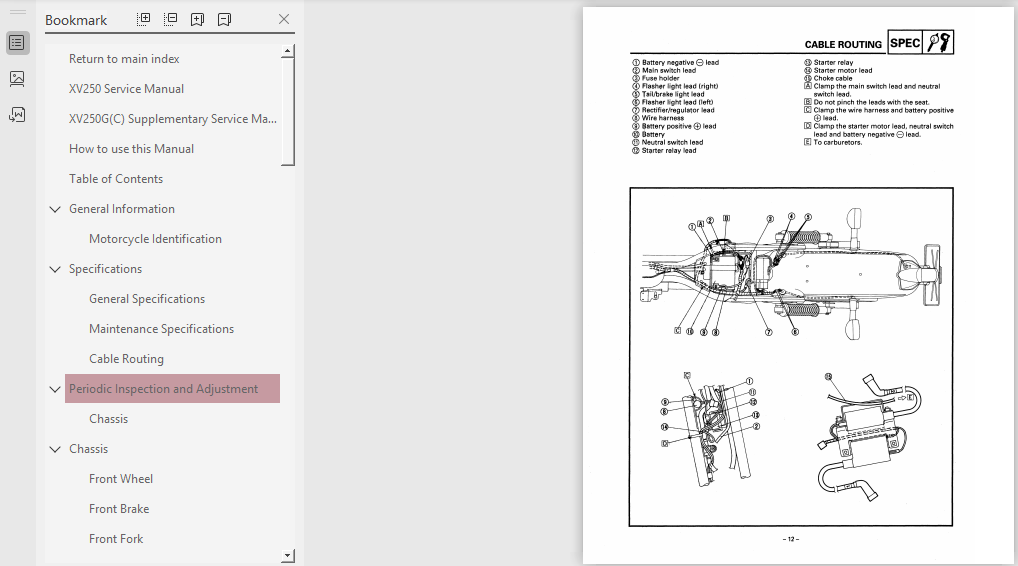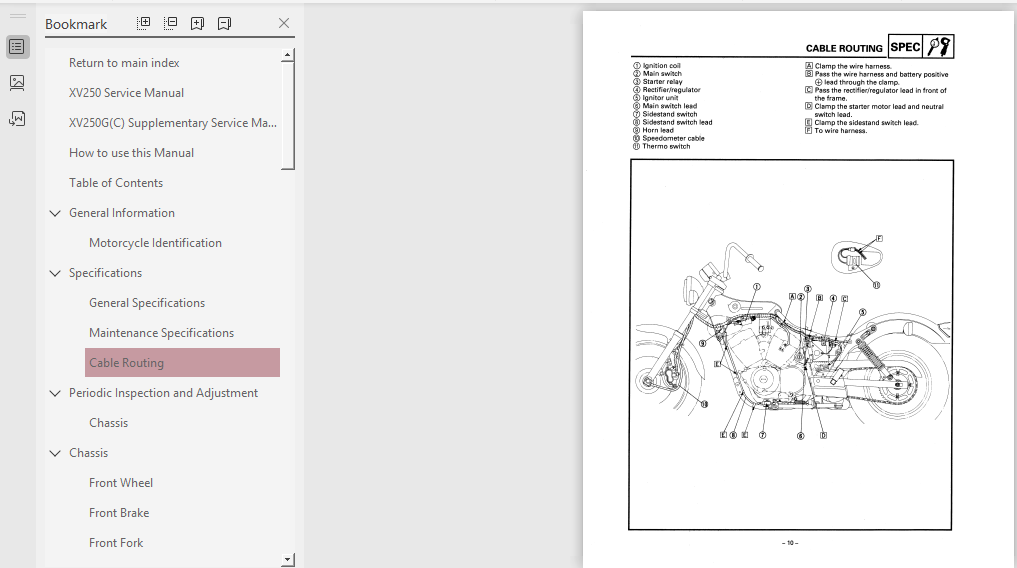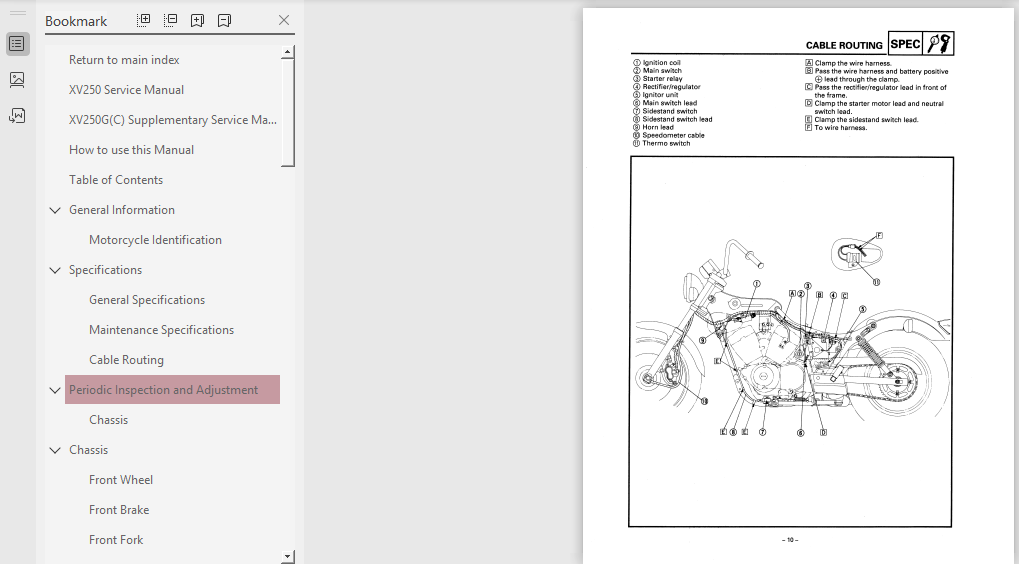 DESCRIPTION:
Yamaha Xv250g Service Repair Manual
This manual was written by Yamaha Motor Company Ltd. primarily for use by Yamaha dealers and qualified mechanics. It is not possible to put an entire mechanic's education into one manual, so persons using this book to perform maintenance and repairs on Yamaha motor~ cycles should have a basic understanding of the mechanical concepts and procedures inherent in motorcycle repair technology. Without such knowledge, attempted repairs or service to the motorcycle may render it unfit to use and/or unsafe.
Yamaha Motor Company, Ltd. is continually striving to improve all models manufactured by Yamaha. Modifications and significant changes in specifications or procedures will be forwarded to all Authorized Yamaha dealers and will, where applicable, appear in future editions of this manual.
MANUAL FORMAT :
All of the procedures in this manual are organized in a sequential, step-by-step format. The information has been compiled to provide the mechanic with an easy to read, handy reference that contains comprehensive explanations of all disassembly, repair, assembly, and inspections. A set of particularly important procedure G) is placed between a line of asterisks " as" with each procedure preceded by "O".
TABLE OF CONTENTS:
Yamaha Xv250g Service Repair Manual
GENERAL INFORMATION
MOTORCYCLE IDENTIFICATION
VEHICLE IDENTIFICATION NUMBER
ENGINE SERIAL NUMBER
SPECIFICATIONS
GENERAL SPECIFICATIONS
MAINTENANCE SPECIFICATIONS
CABLE ROUTING
PERIODIC INSPECTION AND ADJUSTMENT
BRAKE PAD INSPECTION
BRAKE PAD REPLACEMENT
CALIPER DISASSEMBLY
INSPECTION AND REPAIR
CALIPER ASSEMBLY
STEERING HEAD
WIRING DIAGRAM
PLEASE NOTE:
This is the same manual used by the DEALERSHIPS to SERVICE your vehicle.
The manual can be all yours – Once payment is complete, you will be taken to the download page from where you can download the manual. All in 2-5 minutes time!!
Need any other service / repair / parts manual, please feel free to contact us at heydownloadss @gmail.com . We may surprise you with a nice offer