Yamaha EF 3000 ISE EF 3000iseb Service Manual
FILE DETAILS:
FILE TYPE:PDF
MANUAL LANGUAGE:ENGLISH
PAGES:450+
DOWNLOADABLE:YES
DESCRIPTION:
This manual was written by the Yamaha Motor Company primarily for use by Yamaha dealers and their qualified mechanics. It Is not possible to put an entire mechanics education into one manual, so it is assumed that persons using this book to perform maintenance and repairs on Yamaha generators have a basic understanding of the mechanical precepts and procedures inherent to generator repair technology. Without such knowledge, attempted repairs or service to this model may render it unfit for use and/or unsafe. Yamaha Motor Company Ltd. is continually striving to further improve all models manufac- tured by Yamaha. Modifications and significant changes in specifications or procedures will be forwarded to all Authorized Yamaha dealers and will, where applicable, appear in future editions of this manual.
TABLE OF CONTENTS:
Yamaha EF 3000 ISE EF 3000iseb Service Manual
GENERAL INFORMATION
MACHINE IDENTIFICATION
SERIAL NUMBER
STARTING SERIAL NUMBER
SPECIFICATIONS
GENERAL SPECIFICATIONS
MAINTENANCE SPECIFICATIONS
GENERATOR AND ELECTRICAL
LUBRICATION POINTS
AND LUBRICANT TYPES
TIGHTENING TOROUE
GENERALTOROUE
SPECIFICATIONS
DEFINITION OF UNITS
WIRE ROUTING DIAGRAM
CONTROL PANEL
BEHIND CONTROL PANEL
AND CONTROL BOX INTERIOR
BEHIND CONTROL BOX
ENGINE AND GENERATOR
(EF3OOOISE)
ENGINE AND GENERATOR
(EF3OOOISEB)
SCREENSHOT OF THE MANUAL: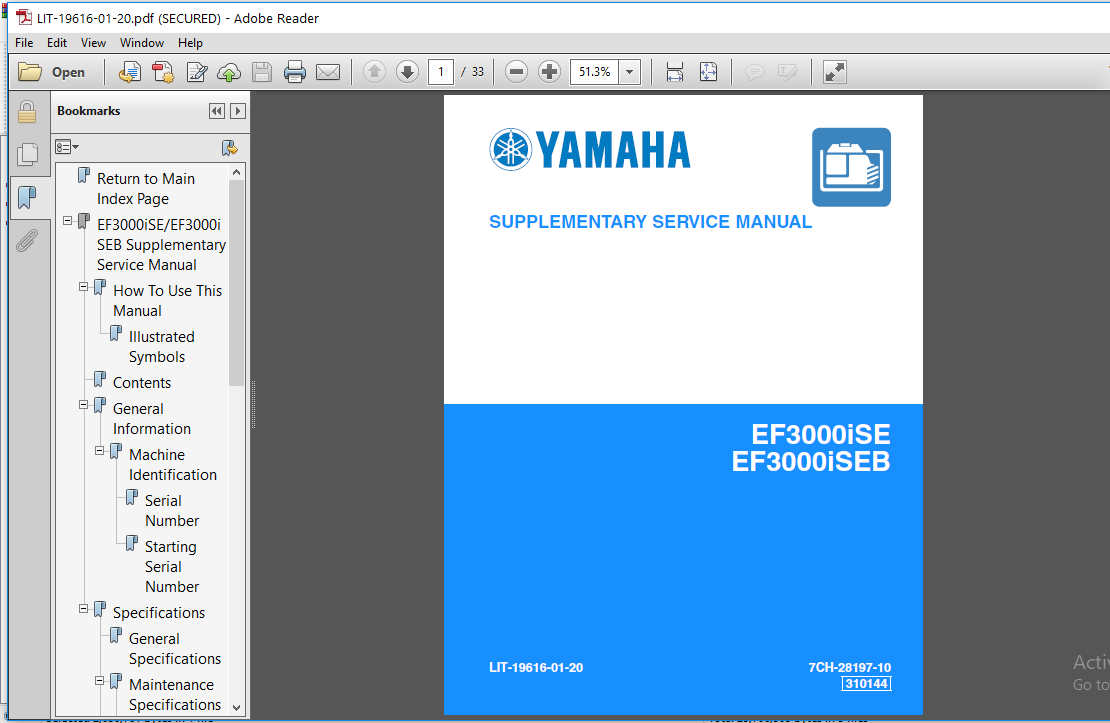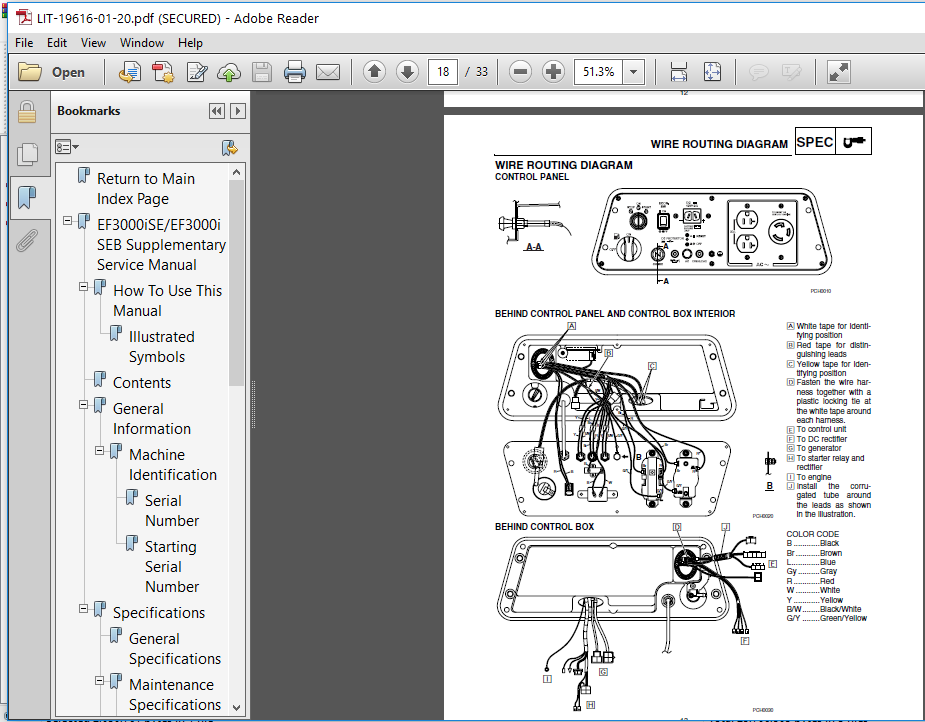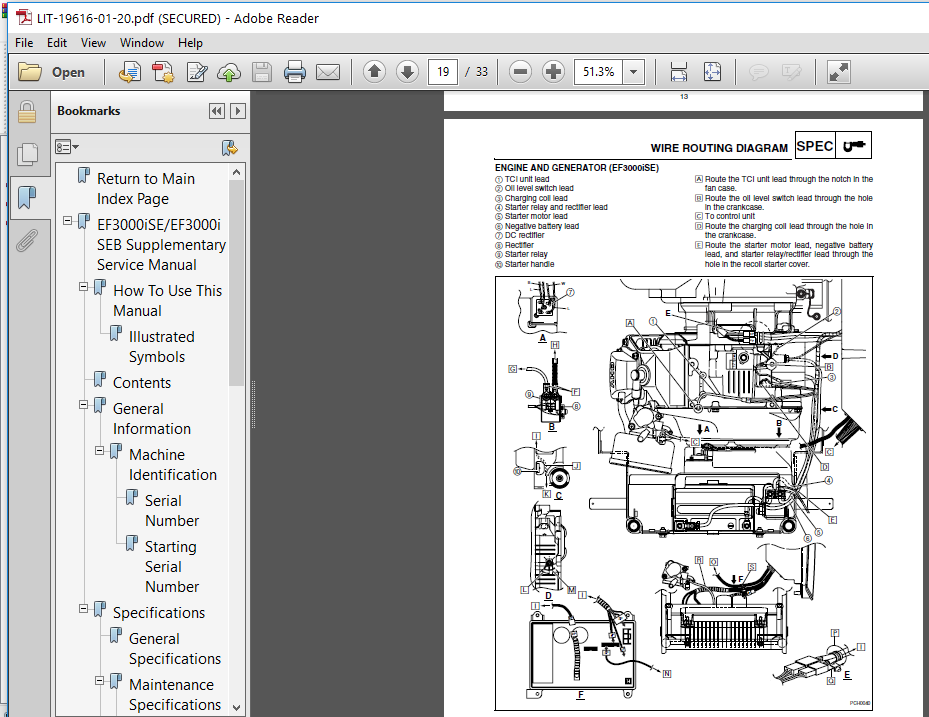 VIDEO PREVIEW:
PLEASE NOTE:
⦁ This is the same manual used by the dealers to diagnose and troubleshoot your vehicle
⦁ You will be directed to the download page as soon as the purchase is completed. The whole payment and downloading process will take anywhere between 2-5 minutes
⦁ Need any other service / repair / parts manual, please feel free to contact [email protected] . We still have 50,000 manuals unlisted