Yale D876 Gdp Glp170 280db D877 Gdp Glp300 360eb Lift Truck Service Repair Manual
VIDEO PREVIEW OF THE MANUAL:
IMAGES PREVIEW OF THE MANUAL: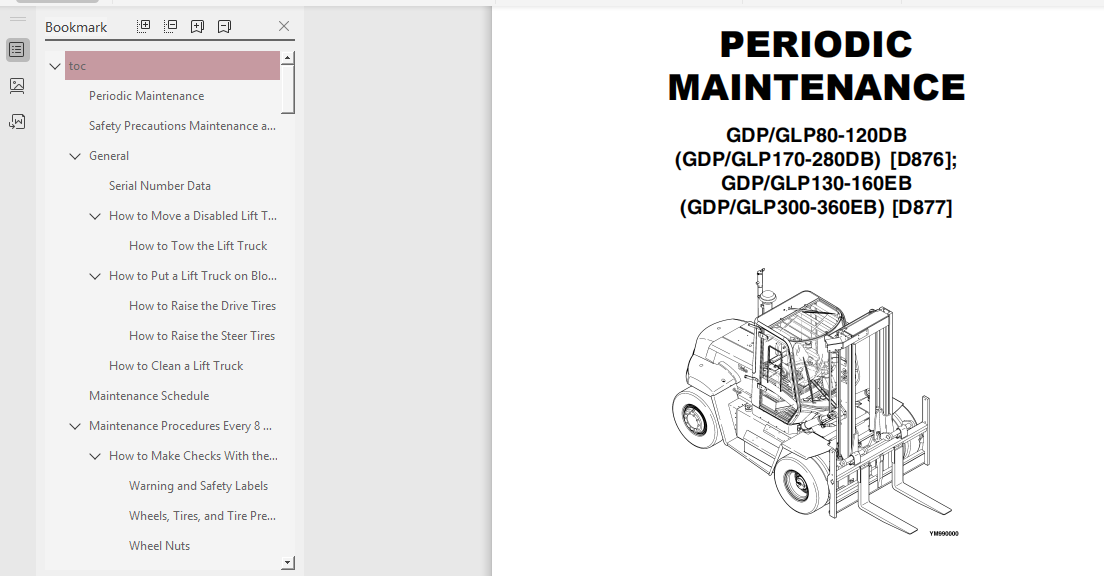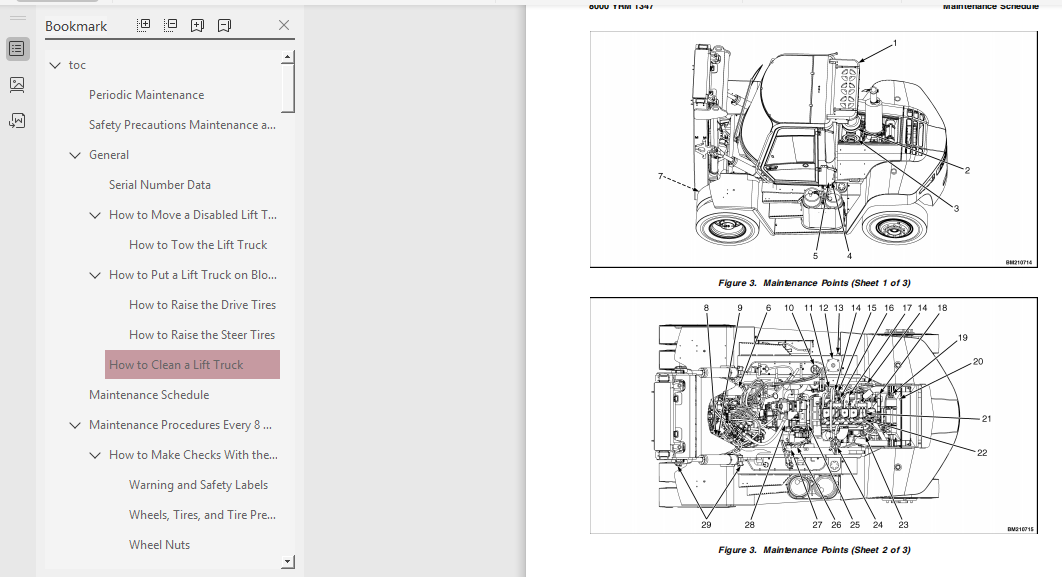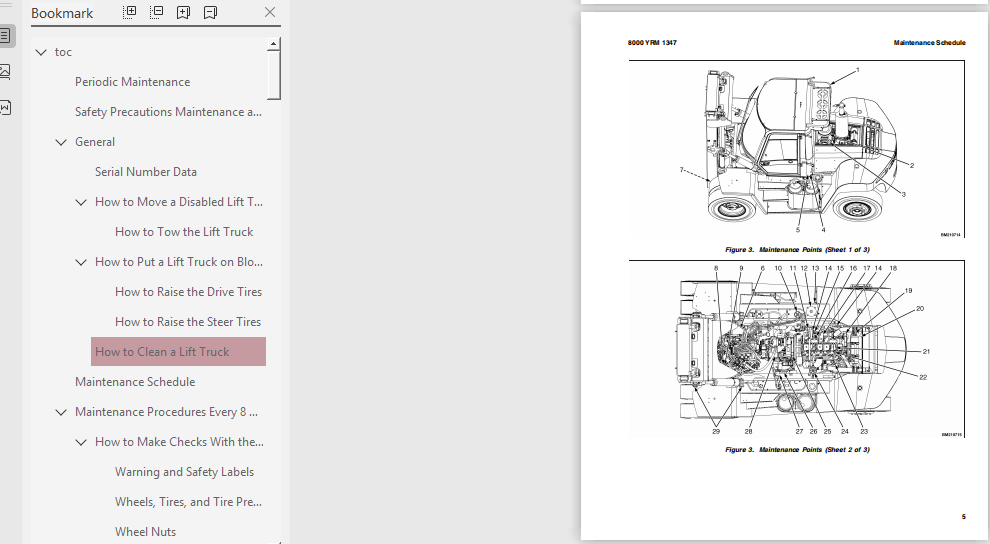 DESCRIPTION:
Yale D876 Gdp Glp170 280db D877 Gdp Glp300 360eb Lift Truck Service Repair Manual
When lifting parts or assemblies, make sure all slings, chains, or cables are correctly fastened, and that the load being lifted is balanced. Make sure the crane, cables, and chains have the capacity to support the weight of the load.
• Do not lift heavy parts by hand, use a lifting mechanism.
• Wear safety glasses.
• DISCONNECT THE BATTERY CONNECTOR before doing any maintenance or repair on electric lift trucks. Disconnect the battery ground cable on internal combustion lift trucks.
• Always use correct blocks to prevent the unit from rolling or falling. See HOW TO PUT THE LIFT TRUCK ON BLOCKS in the Operating Manual or the Periodic Maintenance section.
• Keep the unit clean and the working area clean and orderly.
• Use the correct tools for the job.
• Keep the tools clean and in good condition.
• Always use YALE APPROVED parts when making repairs. Replacement parts must meet or exceed the specifications of the original equipment manufacturer.
• Make sure all nuts, bolts, snap rings, and other fastening devices are removed before using force to remove parts.
• Always fasten a DO NOT OPERATE tag to the controls of the unit when making repairs, or if the unit needs repairs.
• Be sure to follow the WARNING and CAUTION notes in the instructions.
• Gasoline, Liquid Petroleum Gas (LPG), Compressed Natural Gas (CNG), and Diesel fuel are flammable. Be sure to follow the necessary safety precautions when handling these fuels and when
working on these fuel systems.
• Batteries generate flammable gas when they are being charged. Keep fire and sparks away from the area. Make sure the area is well ventilated.
The brake system has two pedals, one pedal valve, one air tank, and two brake assemblies. See Figure 1. The pedal valve operates the service brakes and has a linkage that disengages the transmission. A friction disc brake assembly is installed behind the planetary hub on each end of the drive axle.
The air tank is installed in the right-hand channel of the frame. An air pressure gauge indicates the pressure in the air tank. A pressure switch activates a warning light and an alarm on the instrument panel when the air pressure is less than 483 kPa (70 psi).
The air tank has a relief valve to limit pressure in the system and a drain valve to release water caused by condensation. An air compressor on the engine keeps pressure in the tank. A governor controls the pressure developed by the compressor.
TABLE OF CONTENTS:
Yale D876 Gdp Glp170 280db D877 Gdp Glp300 360eb Lift Truck Service Repair Manual
General 1
Description 1
Operation 2
Service Brakes 2
Parking Brake 3
Air Tank Repair 4
Relief Valve 4
Drain Valve 5
Brake Pedal Valve Repair 5
Remove 5
Disassemble, Inspect, and Assemble 6
Install 6
Air Chambers Repair 7
Remove 7
Disassemble 7
Inspect 7
Assemble 9
Install 9
Actuator Arms Repair 9
Remove 9
Inspect 10
Install 10
Brake Assemblies Repair 11
Brake Shoe, Remove 11
Camshaft, Remove 13
Clean 13
Inspect 14
Camshaft, Install 14
Brake Shoe, Install 15
Air Dryer 15
Description 15
Cartridge 15
Remove 15
Install 15
Filter 17
Remove 17
Install 17
Quick-Release Valve 17
Governor Check and Adjustment for Air Compressor 18
Brake Shoes Adjustment 18
Specifications 20
Troubleshooting 21
FILE DETAILS:
LANGUAGE:ENGLISH
PAGES:550+
DOWNLOADABLE:YES
FILE TYPE:PDF
PLEASE NOTE:
This is the same manual used by the DEALERSHIPS to SERVICE your vehicle.
The manual can be all yours – Once payment is complete, you will be taken to the download page from where you can download the manual. All in 2-5 minutes time!!
Need any other service / repair / parts manual, please feel free to contact us at heydownloadss @gmail.com . We may surprise you with a nice offer