Wacker Neuson Telehandlers TH955 System Handbook Manual
FILE DETAILS:
Wacker Neuson Telehandlers TH955 System Handbook Manual 
Language : English
Pages : 732
Downloadable : YES
Format : PDF
Size : 22.5 MB
DESCRIPTION:
Wacker Neuson Telehandlers TH955 System Handbook Manual 
Working with System Manual:
This System Manual is intended to help ensure continual operational functionality. This ensures the high value of the machine through careful maintenance and after-sales monitoring. The experiences of our factory personnel and service technicians are summarized in this System Manual.
Every sequence of images shows the procedure of a repair process. The provided text contains necessary instructions for adjustment, application of special tools, etc. Major repair procedures are described in such a way that smaller subtasks can also be performed individually following the respective procedures.
The manual is appended according to further technical development of the machines and therefore is kept up-to-date to serve as a reference. For reasons of safety and security, always compare the specified values and capacities with the latest Operator's Manual of the respective machine. Deviations of images are possible. 
Repair instructions:
Technical data:
Technical data, dimensions and weights are only given as an indication. Subject to technical modifications. Responsibility for errors or omissions not accepted.
Cause of damage
Identify the cause of damage, avoid further damage, and secure the machine.
Spare parts:
Use Kramer original spare parts and corresponding Kramer special tools. When ordering spare parts or submitting technical queries, always provide the machine serial number and, in case of the diesel engine and/or attachments, also the respective serial numbers.
This is required to prevent the delivery of wrong spare parts. Only use Kramer original spare parts, accessories and attachments which have been checked and approved by Kramer. This is the only way to maintain the design-specific properties and functional capability of the Kramer machine.
Kramer original spare parts also help maintain the active and/or passive driving safety and the work safety of the machine. Kramer shall not be liable whatsoever for any damage occurring due to the use of non-Kramer spare parts, non-Kramer accessories and non- Kramer attachments.
VIDEO PREVIEW OF THE MANUAL:
IMAGES PREVIEW OF THE MANUAL: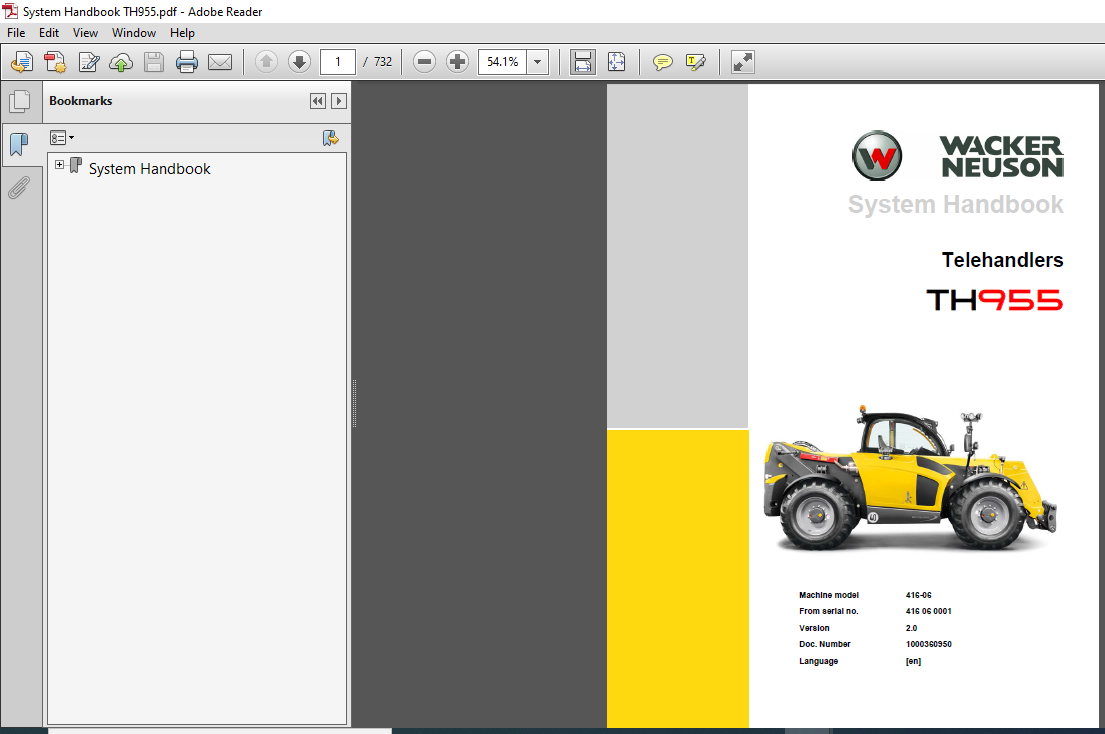 PLEASE NOTE:
This is the SAME manual used by the dealers to troubleshoot any faults in your vehicle. This can be yours in 2 minutes after the payment is made.
Contact us at [email protected] should you have any queries before your purchase or that you need any other service / repair / parts operators manual.