Volvo Md2020a Md2020b Md2020c Marine Engine Service Repair Manual
FILE DETAILS:
FILE TYPE:PDF
MANUAL LANGUAGE:ENGLISH
DOWNLOADABLE:YES
PAGES:81
DESCRIPTION:
This Workshop Manual contains technical specifications, descriptions and instructions for the repair of the Volvo Penta products or product types described in the Table of Contents. Check that you have the correct Workshop Manual for your engine. Before starting work on the engine read the "Safety Precautions", "Genera! Information" and "Repair Instruction" sections of this Workshop Manual carefully.
TABLE OF CONTENTS:
Volvo Md2020a Md2020b Md2020c Marine Engine Service Repair Manual
Injection pump Injection pump 54
Wear tolerances 15
Adjustment of injection angle 55
Tightening torque 17
Adjustment of speed 57
Feed pump 58
Special tools 18
Fuel filter 59
Bleeding of fuel system 59
I njector 60
Presentation Checking of injector 61
Description of engine 19
Engine body
Cooling system
Description 62
Description 24
Repair instructions
Repair instructions: Refrigerants 63
Cylinder head 25
Checking of refrigerant level 64
Valves valve mechanism 28
Cleaning 65
Cylinder block, pistons connecting rods 34
Circulation pump 66
Timing gears 40
Sea water pump 66
Camshaft 44
Replacing the thermostat 67
Crank mechanism 46
Checking the thermostat 67
Lubricating system
Description
Electrical system
Description 68
Repair instructions I mportant info 70
Oil pump 52
Starting with auxiliary battery 71
Replacing the oil filter 52
Troubleshooting, glow plug, charging system 72
Cleaning the oil channels 52
Alternator 74
Starter motor 76
Electrical components 78
Fuel system Wiring diagram 80
Description 53
Extra equipment
SCREENSHOT OF THE MANUAL: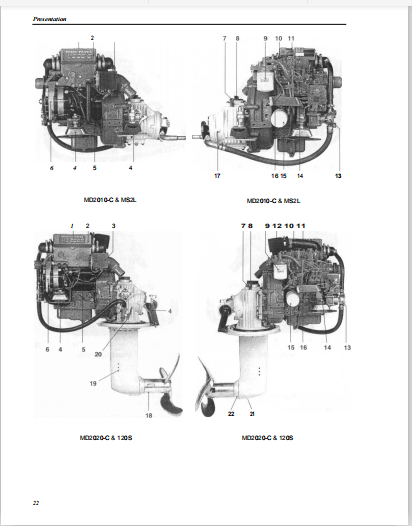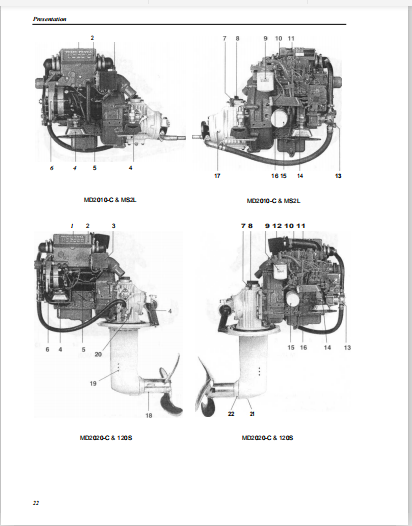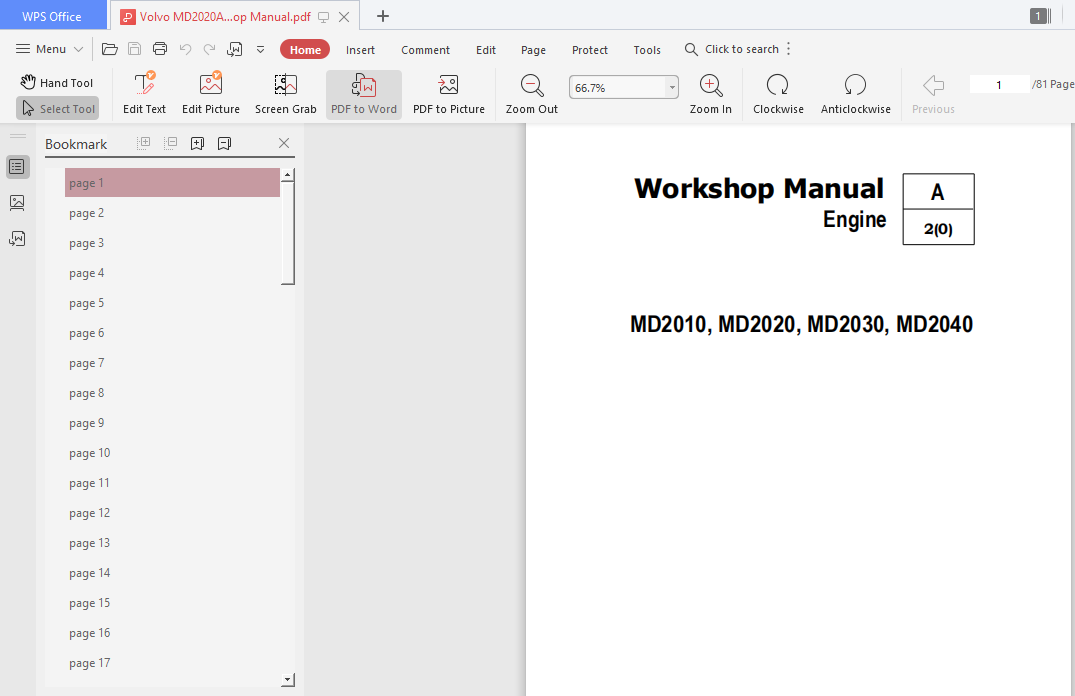 VIDEO PREVIEW:
PLEASE NOTE:
⦁ This is the SAME exact manual used by your dealers to fix your vehicle.
⦁ The same can be yours in the next 2-3 mins as you will be directed to the download page immediately after paying for the manual.
⦁ Any queries / doubts regarding your purchase, please feel free to contact [email protected]