Volvo Ec290b Fx Ec290bfx Excavator Workshop Service Repair Manual
FILE DETAILS:
LANGUAGE:ENGLISH
PAGES:800+
DOWNLOADABLE:YES
FILE TYPE:PDF
VIDEO PREVIEW OF THE MANUAL:
IMAGES PREVIEW OF THE MANUAL: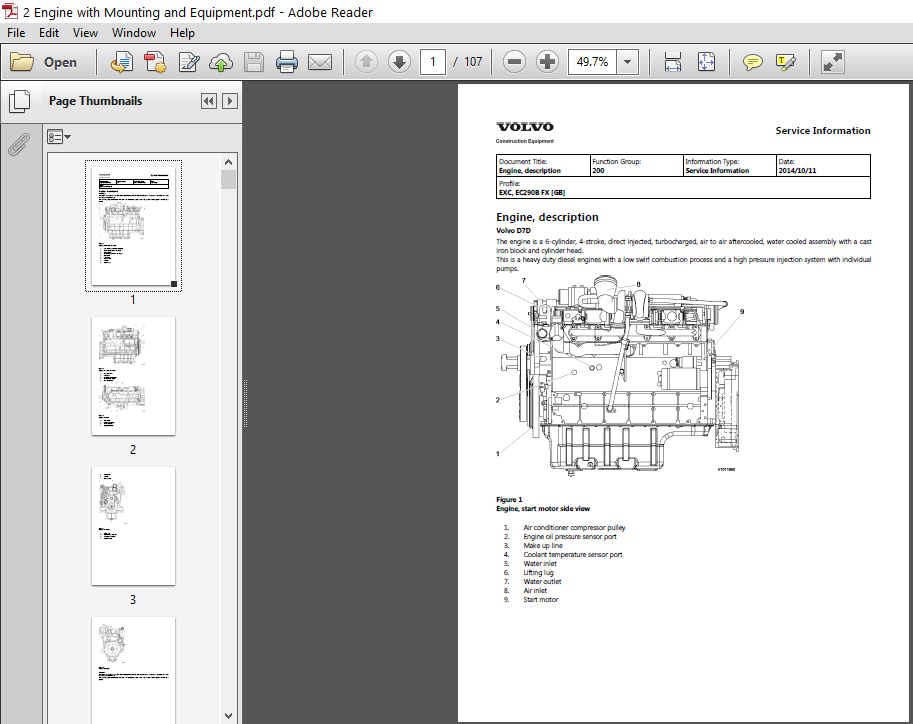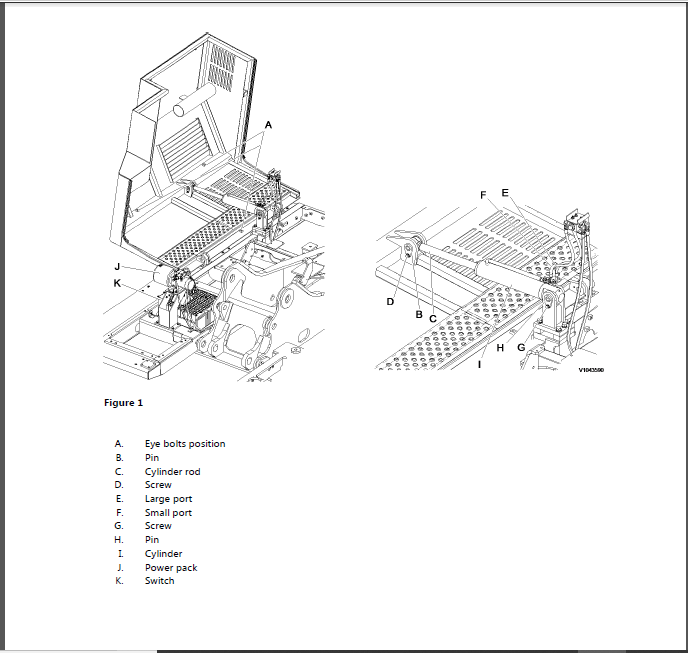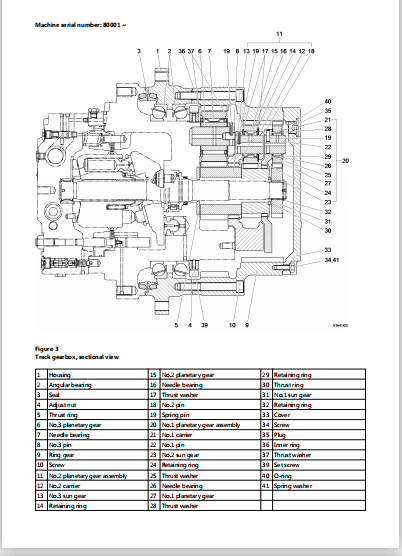 DESCRIPTION:
Volvo Ec290b Fx Ec290bfx Excavator Workshop Service Repair Manual
This section of the service manual describes the design and construction of the electrical system and all included components. This section also contains functional description, troubleshooting and method instructions for servicing.
The electrical system consists, in part, of electrical and electro-mechanical components such as batteries, switches, solenoid valves, fuses and relays. The electrical system also consists of a computer-based control system that monitors and controls machine functions. In order to access certain settings in the information system, special service instruments are required; VCADS Pro and Contronic service display unit.
User instructions for VCADS Pro are available in a separate user's manual while instructions for the Contronic service display unit are included in the section dealing with the information system. Air conditioning (AC), basic principles The AC unit conducts heat away from the cab air to the surrounding atmosphere. At the same time as the temperature is lowered, the air is also dehumidified as the moisture in the air condenses on the cold fins while it passes through the evaporator. In order to conduct heat away from the cab air, a medium with a lower temperature than the air is required, since heat always moves from a warmer object to a colder one.
If water is heated to 100 °C (212 °F), it begins to boil since the water has reached its limit for storing heat. If you continue to heat the water, it must release an amount of heat equal to the heat that is added. This is accomplished by boiling which means that some of the water is converted to steam.
The steam carries excess heat with it as it leaves the water. However, the boiling point of water is too high to be used in an AC unit. A liquid that is converted into gas at a considerably lower temperature is required. This liquid, so called refrigerant, must also fulfill other requirements in addition to converting to a gas at a low temperature. Refrigerant R134a fulfills these requirements.
TABLE OF CONTENTS:
Volvo Ec290b Fx Ec290bfx Excavator Workshop Service Repair Manual
Volvo EC290B FX-SM\0 General.pdf
Volvo EC290B FX-SM\0 Safety.pdf
Volvo EC290B FX-SM\1 Standard Parts, Service.pdf
Volvo EC290B FX-SM\2 Engine with Mounting and Equipment.pdf
Volvo EC290B FX-SM\3 Elec. System, Warning System, Information System, Instruments.pdf
Volvo EC290B FX-SM\4 Power Transmission.pdf
Volvo EC290B FX-SM\5 Frame and Crawler Unit.pdf
Volvo EC290B FX-SM\6 Machinery House, Cab, Exterior Trim Parts Anywhere.pdf
Volvo EC290B FX-SM\7 Hydraulic System, Digging, Handling, Grading Equipment, Misc Equipment.pdf
PLEASE NOTE:
This is the same manual used by the dealers to diagnose and troubleshoot your vehicle
You will be directed to the download page as soon as the purchase is completed. The whole payment and downloading process will take anywhere between 2-5 minutes
Need any other service / repair / parts manual, please feel free to contact [email protected] . We still have 50,000 manuals unlisted