Suzuki GSX 400 Motorcycle Shop Manual 1981 – 1999
FILE DETAILS:
LANGUAGE:ENGLISH
PAGES:289
DOWNLOADABLE:YES
FILE TYPE:PDF
VIDEO PREVIEW OF THE MANUAL:
IMAGES PREVIEW OF THE MANUAL: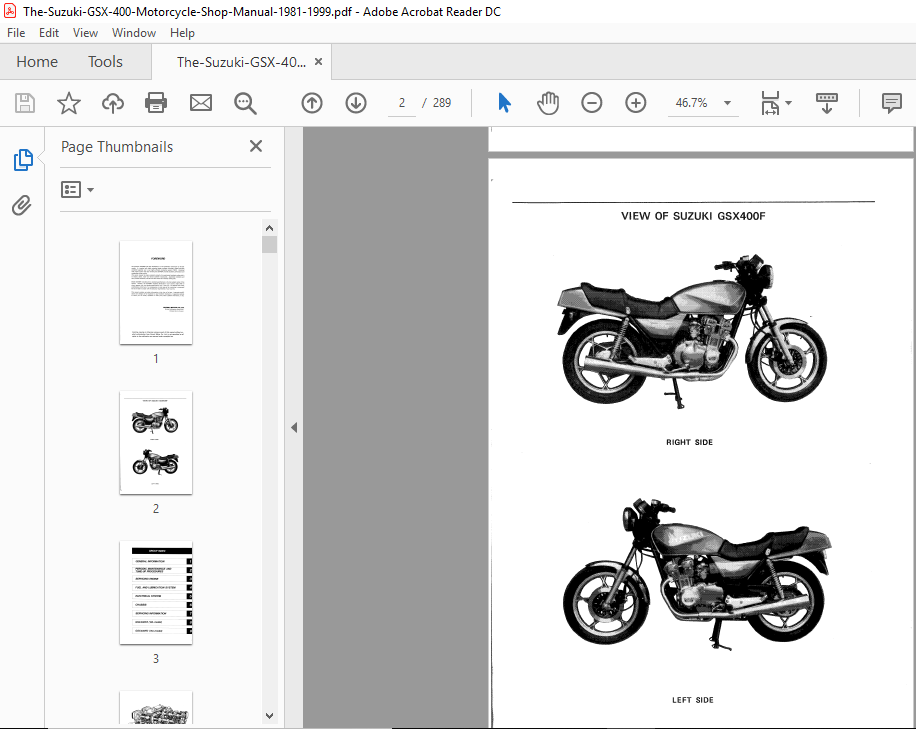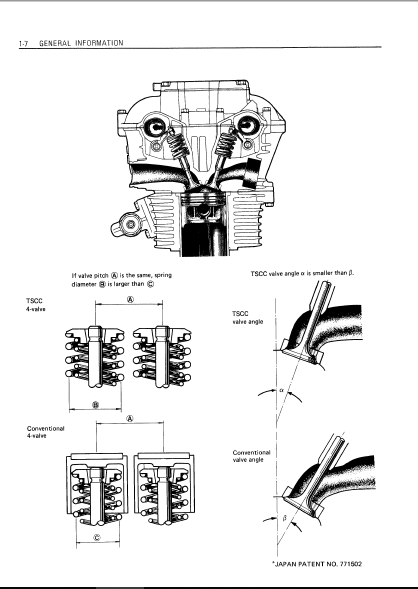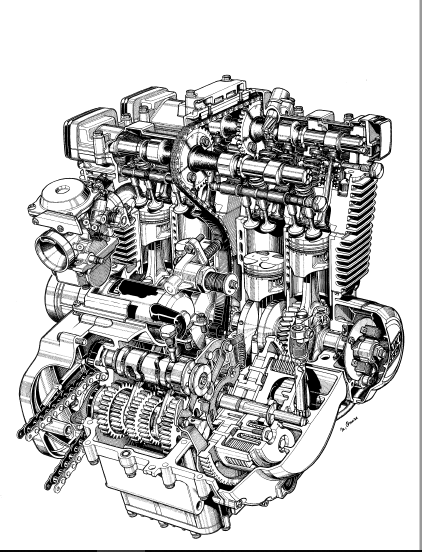 DESCRIPTION:
Suzuki GSX 400 Motorcycle Shop Manual 1981 – 1999
The SUZUKI GSX400F has been developed as a new generation motorcycle to the GS- mode/s. It is packed with highly advanced design concepts including a forged one piece crankshaft assembly and a new highly efficient combustion system (TSCCI. Combined with precise control and easy handling the GSX400F provides excellent performance and outstanding riding comfort. This service manual has been produced primarily for experienced mechanics whose job is to inspect, adjust, repair and service SUZUKI motorcycles. Apprentice mechanics and doit- yourself mechanics, will also find this manual an extremal y useful guide. Model GSX400F manufactured to standard specifications is the main subject matter of this manual.
However, the GSX400F machines distributed in your country might differ in minor respects from the standard-specification and, if they do, it is because some minor modifications I which are of no consequence in most cases as far as servicing is concerned) had to be made to comply with the statutory requirements of your country.
This manual contains up-to-date information at the time of its issue. Latermade modifications are changes will be explained to each SUZUKI distributor in respective markets, to whom you are kindly requested to make query about updated information, if any.
TABLE OF CONTENTS:
Suzuki GSX 400 Motorcycle Shop Manual 1981 – 1999
GENERAL INFORMATION
PERIODIC MAINTENANCE AND TUNE-UP PROCEDURES
SERVICING ENGINE
FUEL AND LUBRICATION SYSTEM
ELECTRICAL SYSTEM
CHASSIS
SERVICING INFORMATION
GSX400FZ('82-model)
GSX400FD('83-model)
PLEASE NOTE:
This is the SAME manual used by the dealers to troubleshoot any faults in your vehicle. This can be yours in 2 minutes after the payment is made.
Contact us at [email protected] should you have any queries before your purchase or that you need any other service / repair / parts operators manual.