Suzuki Dt8c Dt9.9c Outboards Workshop Service Repair Manual
FILE DETAILS:
LANGUAGE:ENGLISH
PAGES:150
DOWNLOADABLE:YES
FILE TYPE:PDF
VIDEO PREVIEW OF THE MANUAL:
IMAGES PREVIEW OF THE MANUAL: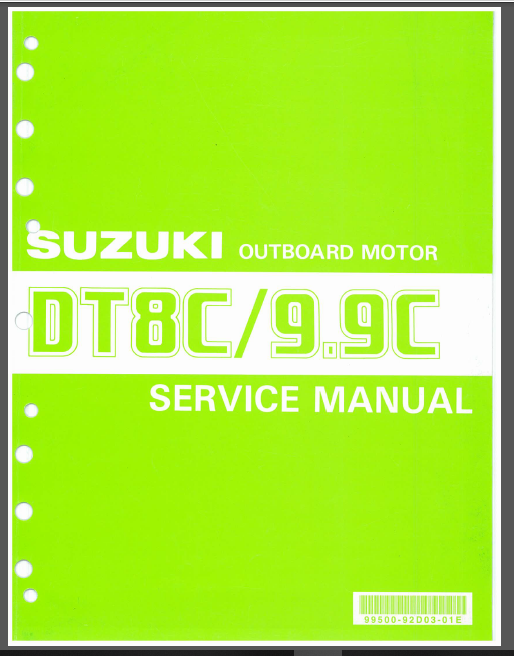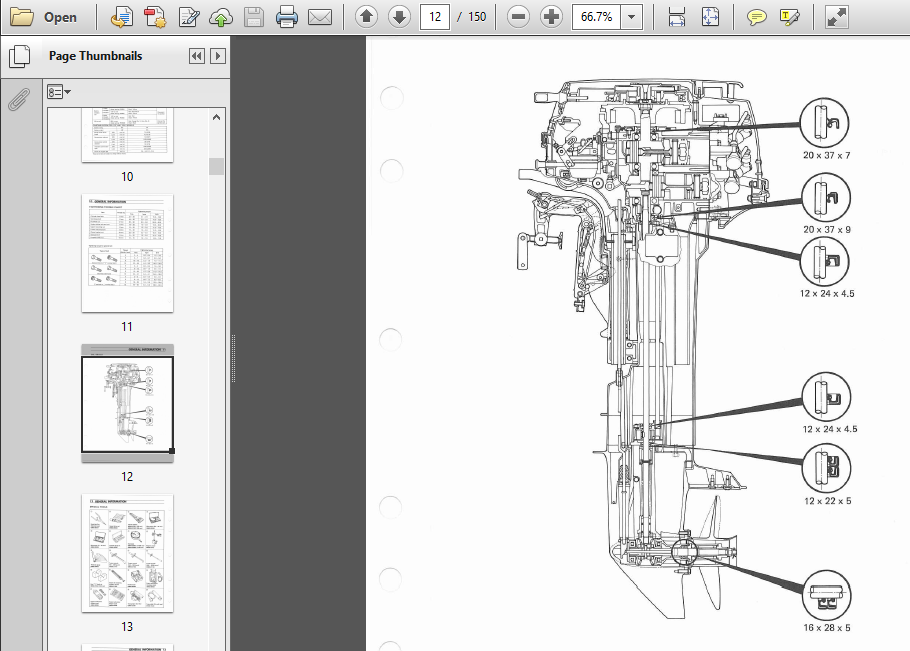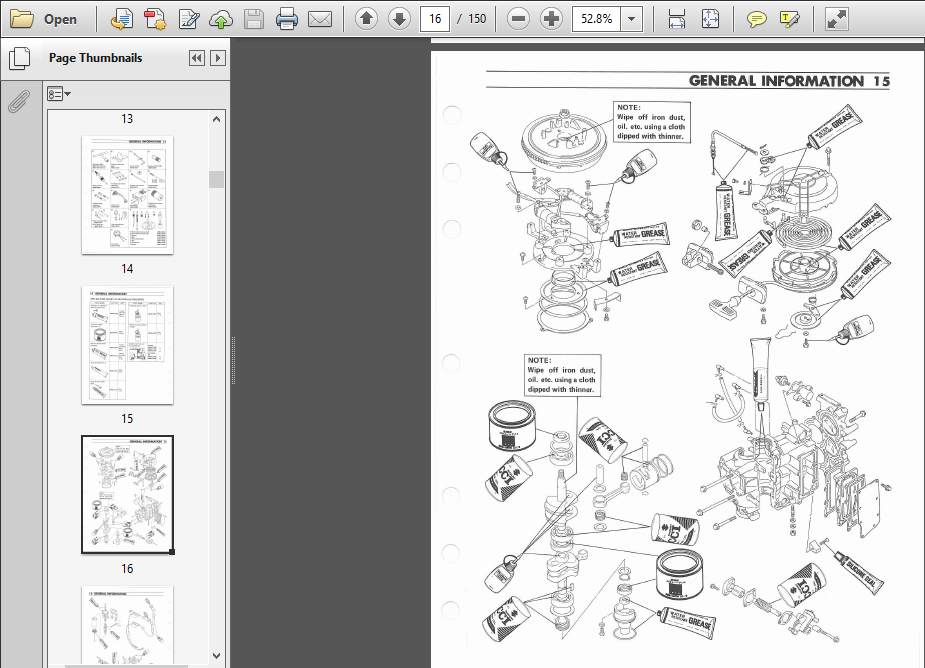 DESCRIPTION:
Suzuki Dt8c Dt9.9c Outboards Workshop Service Repair Manual
FOREWORD:
This service manual has been produced primarily for experienced Suzuki mechanics although others may find it useful as a repair guide. This manual contains the most up-to-date information available at the time of publication and all rights are reserved to update or make corrections to this manual at any time. The models in this manual are based on current production of standard specification engines and may differ slightly from the model being repaired. Updated manuals should be purchased to cover later production models. To emphasize special information, the words WARNING, CAUTION and NOTE carry special meanings and should be carefully reviewed.
WARNING : The personal safety of the user may be involved. Disregarding this information could result in injury to the owner.
CAUTION : These instructions point out special service procedures or precautions that must be followed to avoid damaging the outboard motor.
NOTE : Special information to make maintenance easier or import- ant instructions clearer.
TABLE OF CONTENTS:
Suzuki Dt8c Dt9.9c Outboards Workshop Service Repair Manual
GENERAL INFORMATION
ELECTRICAL AND IGNITION
FUEL SYSTEM
OIL INJECTION SYSTEM .
POWERHEAD
HOUSING AND BRACKET
LOWER UNIT
INSTALLATION AND OPTIONAL PARTS
TROUBLESHOOTING
DT8C/9.9C"K"('89) MODEL
DT8C/9.9C "M" ('91) MODEL
DT8C/9.9C "N" ('92) MODEL
PLEASE NOTE:
This is the SAME exact manual used by your dealers to fix your vehicle.
The same can be yours in the next 2-3 mins as you will be directed to the download page immediately after paying for the manual.
Any queries / doubts regarding your purchase, please feel free to contact [email protected]