Samsung Pn64d550 Pn64d550c1f Pn64d550c1fxza Service Manual
FILE DETAILS:
FILE TYPE:PDF
DOWNLOADABLE:YES
MANUAL LANGUAGE:ENGLISH
PAGES:100+
DESCRIPTION:
1) Check the various cable connections first.
• Check to see if there is a burnt or damaged cable.
• Check to see if there is a disconnected or loose cable connection.
• Check to see if the cables are connected according to the connection diagram.
2) Check the power input to the Main Board.
3) How to distinguish if the problem is caused by Main board or Logic Board.
• No Video : If the problem is No Video but Logic Board is on and Indication LED is blinking repeatedly and faster than normal booting, replace the T-Con board.
TABLE OF CONTENTS:
Samsung Pn64d550 Pn64d550c1f Pn64d550c1fxza Service Manual
Samsung PN64D550C1F\01_precautions(map).pdf
Samsung PN64D550C1F\02_product_specifications(map).pdf
Samsung PN64D550C1F\03_disassembly_and_reassembly(map).pdf
Samsung PN64D550C1F\04_troubleshooting(map).pdf
Samsung PN64D550C1F\05_wiring_diagram(map).pdf
Samsung PN64D550C1F\cover(map).pdf
Samsung PN64D550C1F\Exploded_View_Parts_List(map).pdf
Samsung PN64D550C1F\Exploded_View_Parts_List(map)2.pdf
SCREENSHOT OF THE MANUAL: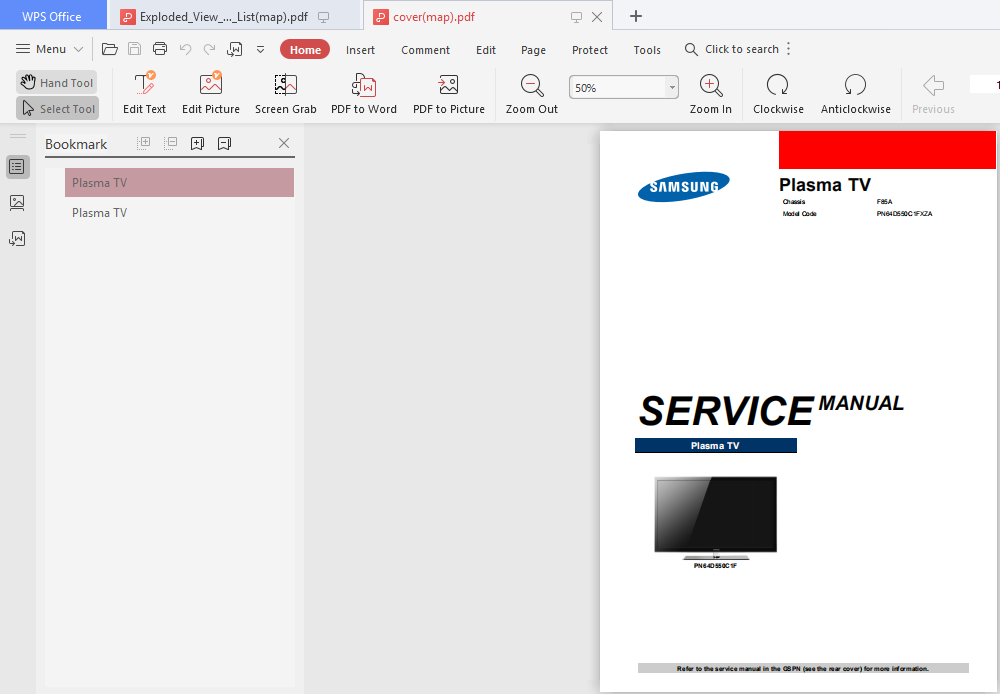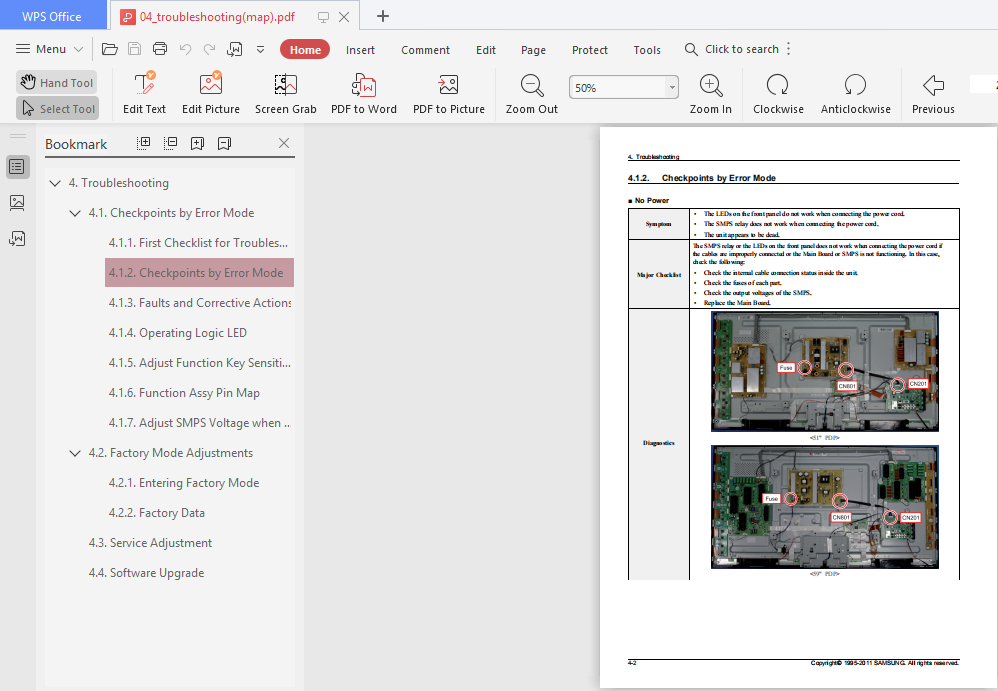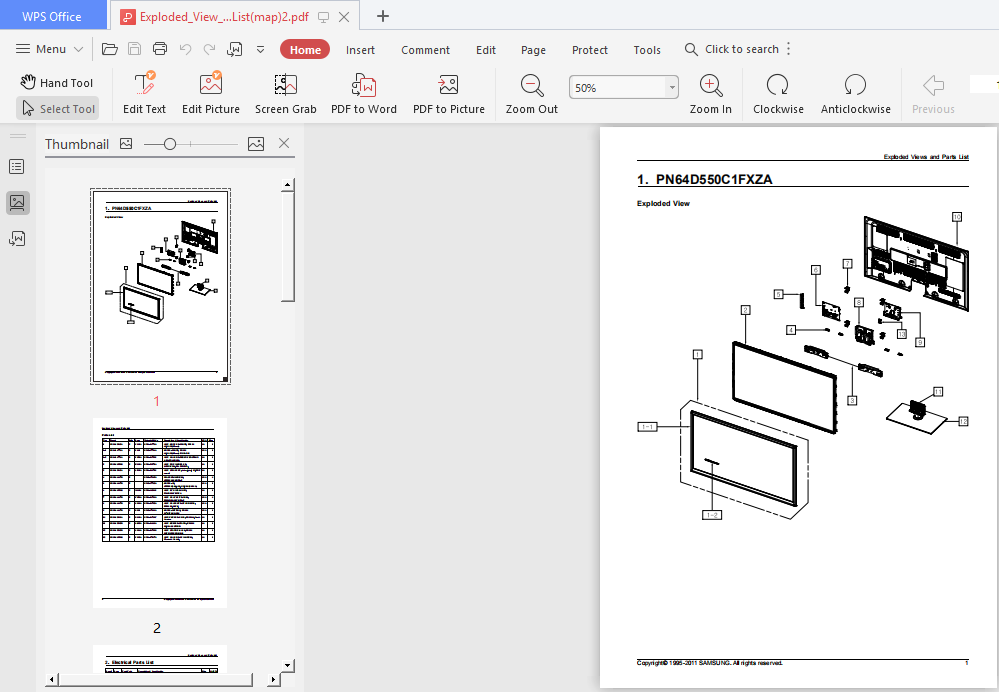 VIDEO PREVIEW:
PLEASE NOTE:
⦁ This is the SAME MANUAL used by the dealerships to diagnose your vehicle
⦁ No waiting for couriers / posts as this is a PDF manual and you can download it within 2 minutes time once you make the payment.
⦁ Your payment is all safe and the delivery of the manual is INSTANT – You will be taken to the DOWNLOAD PAGE.
⦁ So have no hesitations whatsoever and write to us about any queries you may have : heydownloadss @gmail.com