Renault 18, R18, Fuego Mk I & II Shop Manual 1978 – 1993

FILE DETAILS:
LANGUAGE:ENGLISH
PAGES:194
DOWNLOADABLE:YES
FILE TYPE:PDF
VIDEO PREVIEW OF THE MANUAL:
IMAGES PREVIEW OF THE MANUAL: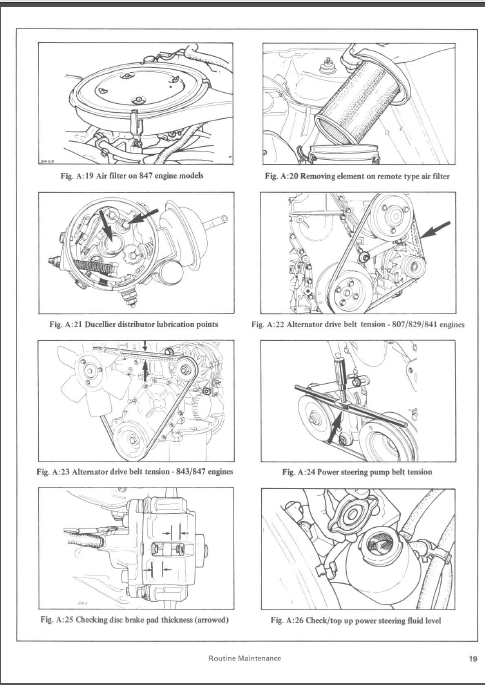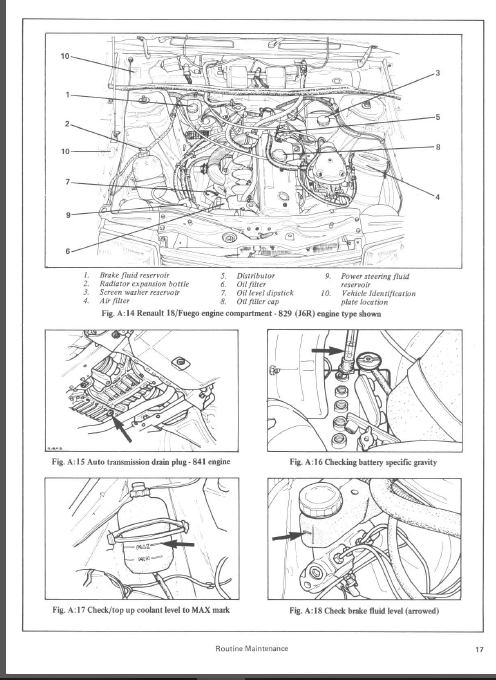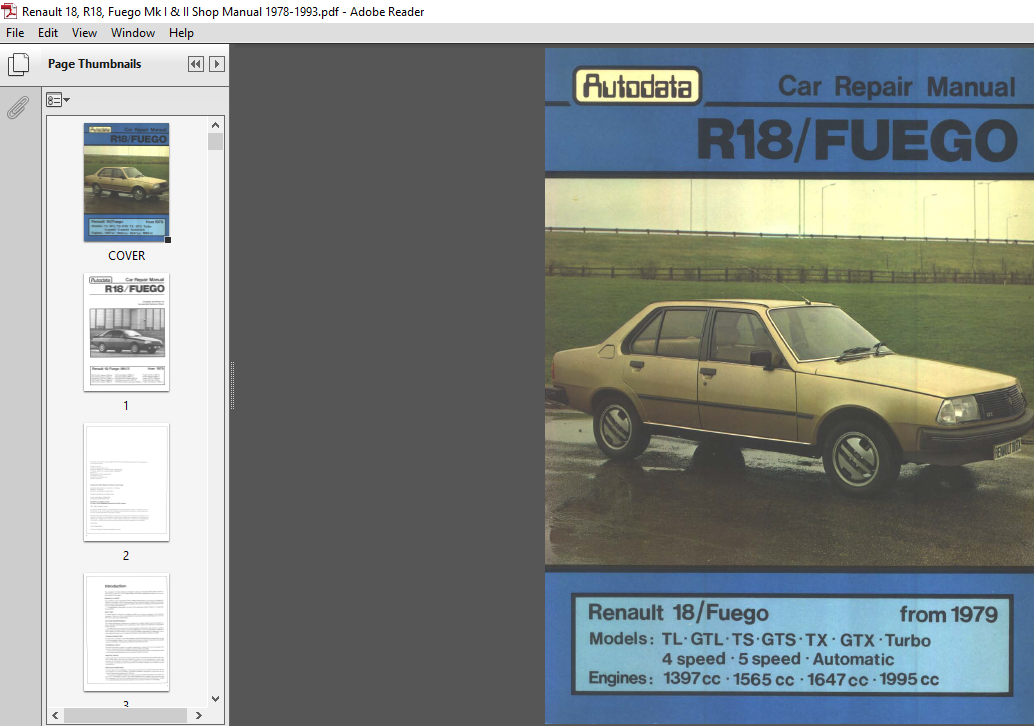 DESCRIPTION:
Renault 18, R18, Fuego Mk I & II Shop Manual 1978 – 1993
Introduction
The Autodata Car Repair Manual is designed to guide you through all the stages of repair or service jobs on your car ~ from a simple engine oil and filter change right through to the removal and overhaul ofthe engine.
MANUAL LAYOUT
Easy reference of the appropriate section dealing with the part of your ear to be checked or repaired is provided by the Contents pages and the individual chapter headings, Each chapter contains easy-to-follow repair sequences together with clear line drawings, cross referenced with the text, showing what tits where. A comprehensive Index page at the end of the manual gives quick reference to components and assemblies.
MOT TEST
A special section is devoted to passing the MOT test, with cross reference to the chapters concerned. Check over all the items detailed in this section before submitting your car for it's MOT test to avoid any needless failure.
ROUTINE MAINTENANCE
The regular maintenance operations are contained in a complete chapter and are forwarded by a Service Schedule identifying all the maintenance items required and showing the appropriate service intervals.
To ensure that your car is set up to give maximum performance and economy, a compre- hensive Tune~Up chapter follows the Routine Maintenance. From the information contained in both chapters you will be able to carry out all the regular maintenance and adjustment opera- tions required to keep your car mnning as efficiently. economically and safely as possible.
TROUBLE SHOOTERS
To assist you in making a correct fault diagnosis 3 special Trouble Shooter is included at the end of each appropriate chapter. These Trouble Shooters provide details of symptoms and possible causes and will help in tracking down problems as and when they arise.
TABLE OF CONTENTS:
Renault 18, R18, Fuego Mk I & II Shop Manual 1978 – 1993
1. Routine Maintenance
2. Tune-Up
3. OHV Engine
4. OHC Engine
5. Engine Electrics
6. Cooling System
7. Fuel System
8. Clutch and Gearbox
9. Automatic Transmission
10. Steering
11. Front Suspension
12. Rear Suspension
13. Brakes
14. General Electrics
15. Body and Fittings
16. Accessories
17. Technical Data
18. Index
PLEASE NOTE:
This is the SAME MANUAL used by the dealerships to diagnose your vehicle
No waiting for couriers / posts as this is a PDF manual and you can download it within 2 minutes time once you make the payment.
Your payment is all safe and the delivery of the manual is INSTANT – You will be taken to the DOWNLOAD PAGE.
So have no hesitations whatsoever and write to us about any queries you may have : heydownloadss @gmail.com