Oliver Oc 4 Crawler Tractor Parts Manual
FILE DETAILS:
FILE TYPE:PDF
DOWNLOADABLE:YES
MANUAL LANGUAGE:ENGLISH
PAGES:102
DESCRIPTION:
This PARTS CATALOG Contains illustrations, part numbers, names, serial numbers and quantities required for all serviceable parts of the OLIVER (Four Cylinder) Gas Tractor and attachments. OLIVER tractors and attachments are sold and serviced by a world—wide organization of respon- sible distributors and dealers with well stocked Parts Departments and factory trained servicemen.
To insure continued satisfactory operation of your OLIVER equipment, use only Genuine "OLIVER" Parts which are built to the same high standards of quality, material and workmanship as the original parts. Oliver constantly strives to improve its products. Consequently, we reserve the right to make improvements or changes in our products at any time when it becomes practical and possible to do so, without incurring the obligation of installing such changes on tractors already delivered.
INDEX DETAILS:
Oliver Oc 4 Crawler Tractor Parts Manual
Main Frame
Engine
Throttle & Governor Control
Notes
Air Cleaner
Fan Assembly & Belts
Carburetor & Spark Plugs
Fuel Pump
Magneto
Notes
starting Crank
Exhaust Pipe & muffler
Starting Motor
Generator
Hourmeter
Notes
Clutch
Transmission
Differential
Steering Brakes & Controls
Final Drive
Track Frame
Track
Drawbar
Main Spring
Radiator
Fuel Tank
Seat
Battery a Battery Compartment
Fenders
Instrument Panel
Hood
Notes
Notes
Wiring
Decals & Paint
Tools & Instructions
Lights
Power Take-Off & Pulley
Front Tow Hook
Tool Bar Variations
kD Fuel Variations
SCREENSHOT OF THE MANUAL: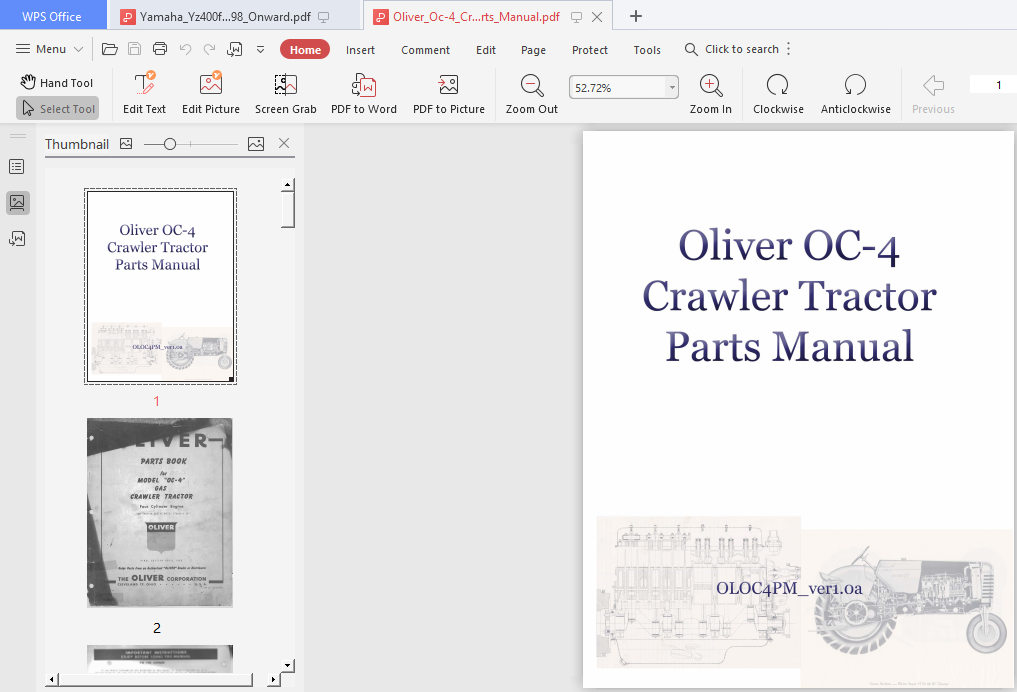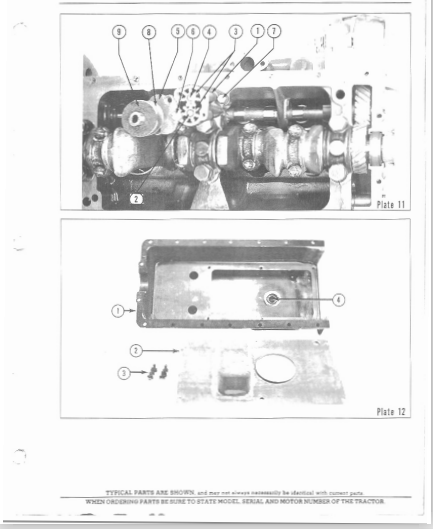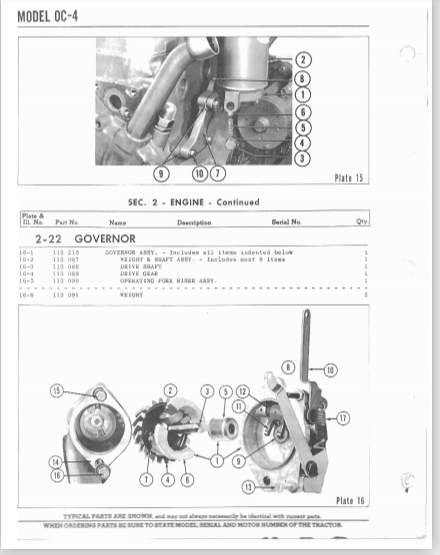 VIDEO PREVIEW:
PLEASE NOTE:
⦁ This is the same manual used by the dealers to diagnose and troubleshoot your vehicle
⦁ You will be directed to the download page as soon as the purchase is completed. The whole payment and downloading process will take anywhere between 2-5 minutes
⦁ Need any other service / repair / parts manual, please feel free to contact [email protected] . We still have 50,000 manuals unlisted