New Holland D262 Engine Service Manual 70667141 – PDF DOWNLOAD
IMAGES PREVIEW OF THE MANUAL: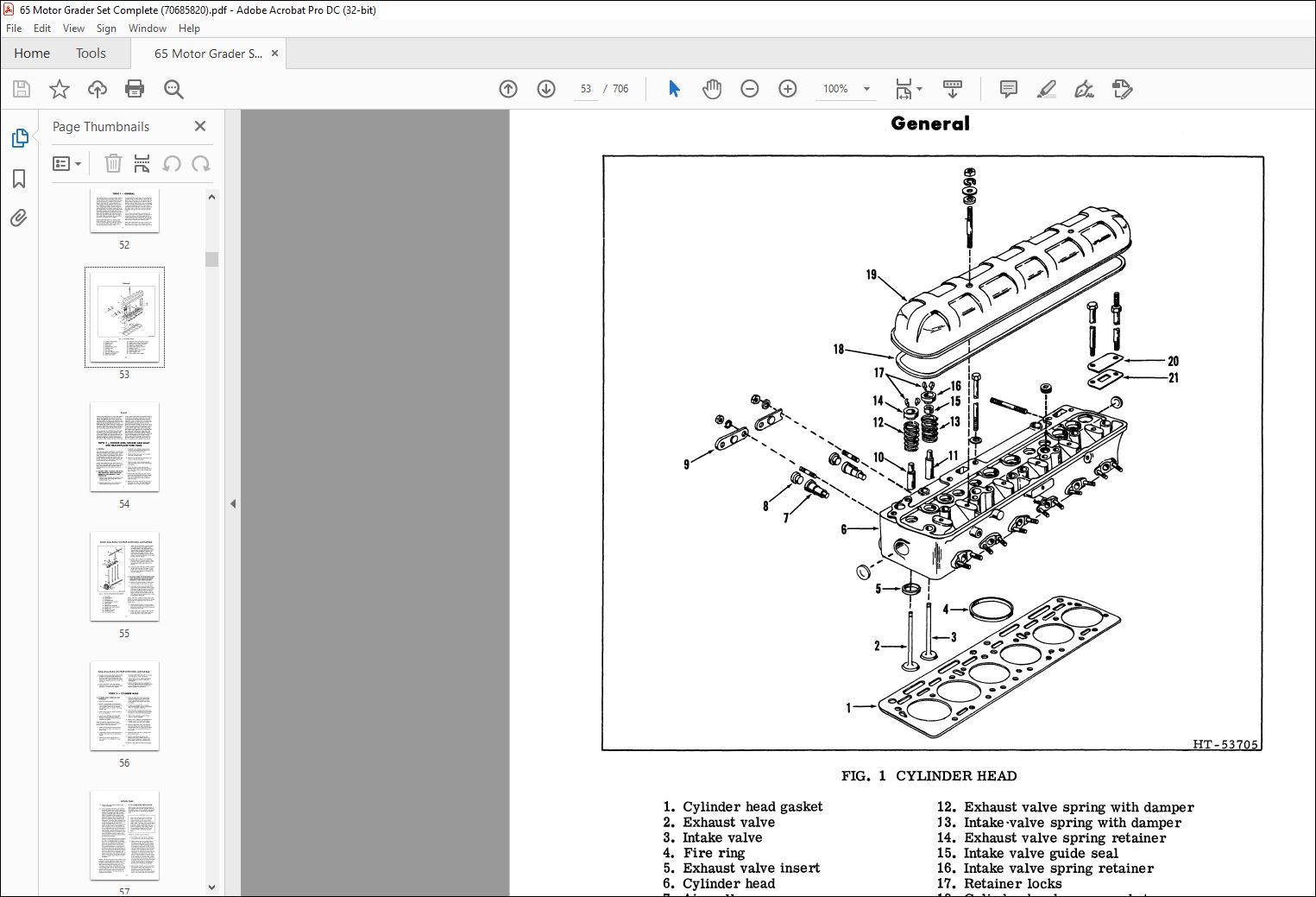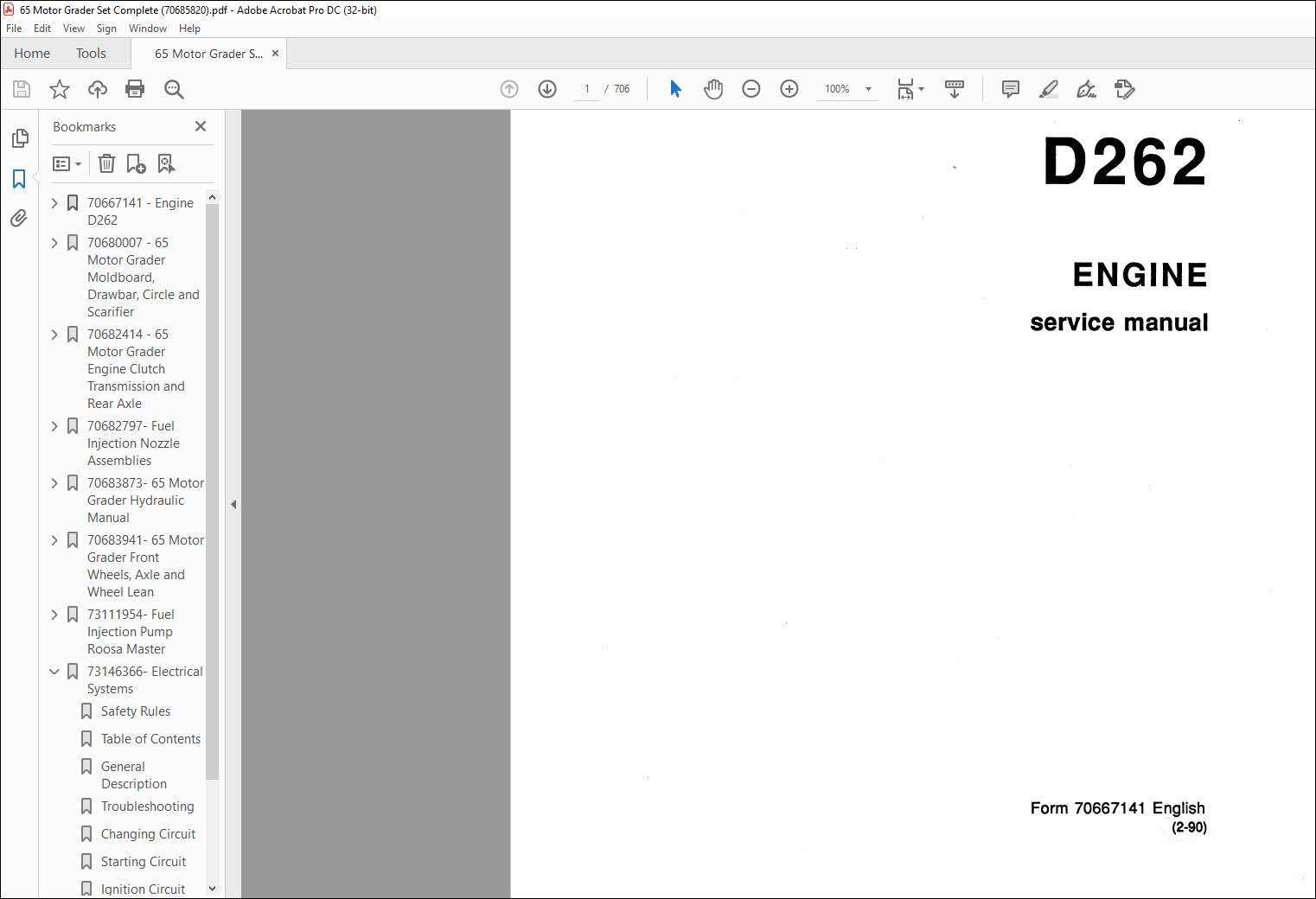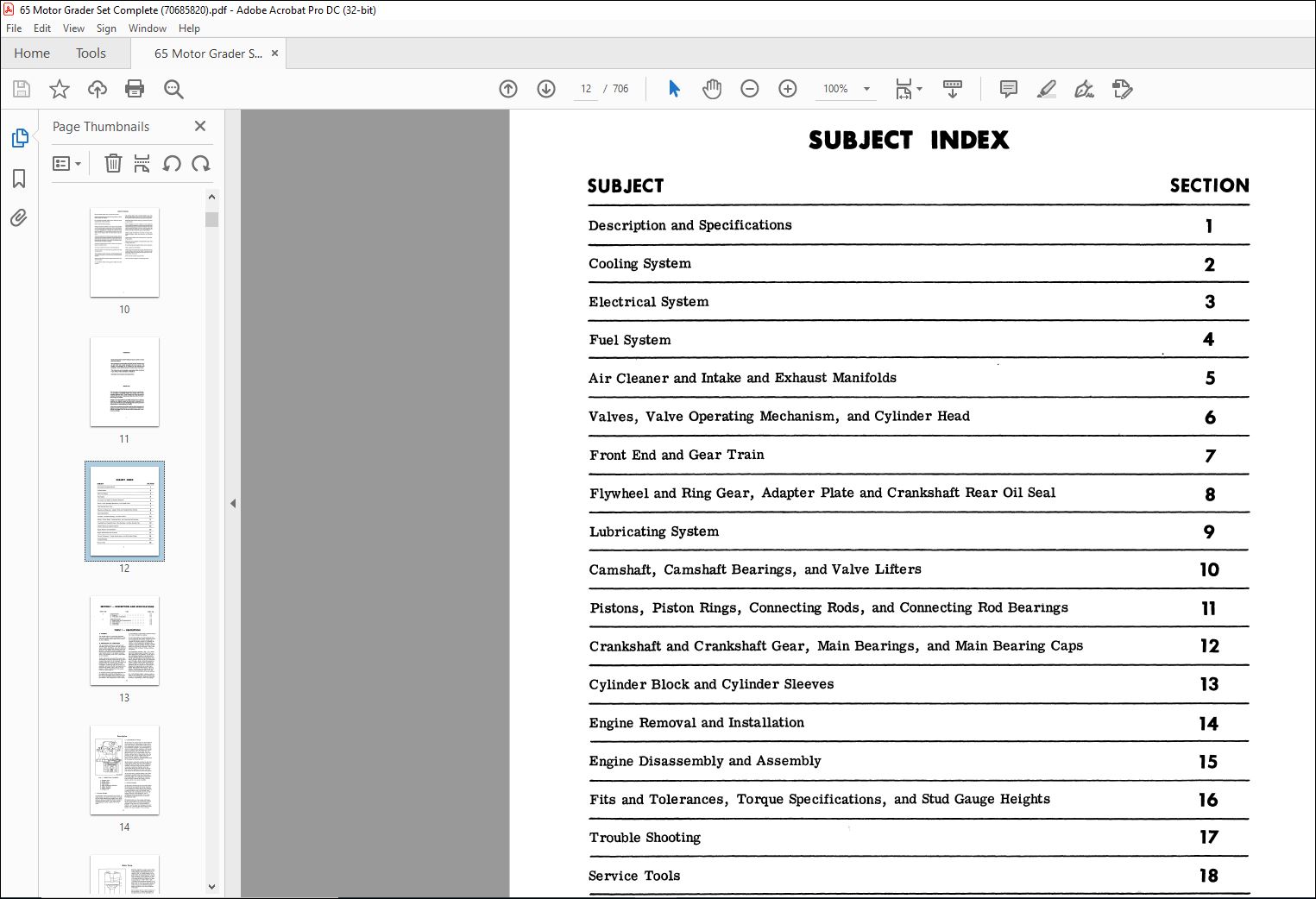 DESCRIPTION:
New Holland D262 Engine Service Manual 70667141 – PDF DOWNLOAD
GENERAL:
Study the Operation and Maintenance Instruction Manual before starting, operating, maintaining, fueling, or servicing machine. Read and heed all machine-mounted safety signs before starting, operating, maintaining, fueling or servicing machine. Machine-mounted safety signs have been color coded yellow with black border and lettering for WARNING and red with white border and lettering for DANGER points.
Never attempt to operate the machine or its tools from any position other than se.ated in the operator's seat. Keep head, body, limbs, hands and feet inside operator's compartment at all times to reduce exposure to hazards outside the operator's compartment. Do not allow unauthorized personnel to operate service or maintain this machine.
Always check work area for dangerous features. The following are examples of dangerous work areas: slopes, over hangs, timber, demolitions, fire, high walls, drop off, back fills, rough terrain, ditches, ridges, excavations, heavy traffic, crowded parking, crowded maintenance and closed areas.
Use extreme care when in areas such as these. An operator must know the machine's capabilities. When working on slopes or near drop offs be alert to avoid loose or soft conditions that could cause sudden tipping or loss of control. Do not jump on or off machine. Keep two hands and one foot, or two feet and one hand, in contact with steps grab rails and handles at all times. Do not use controls or hoses as hand holds when climbing on or off machine.
Hoses and controls are movable and do not provide a solid support. Controls also may be inadvertently moved causing accidental machine or equipment movement. Keep operator'.s compartment, stepping points, grab-rails and handles clear of fore.ign objects, oil, grease, mud or snow accumulation to minimize the danger of slipping or stumbling. Clean mud or grease from shoes before attempting to mount or operate the machine.
Be careful of slippery conditions on stepping points, hand rails, and on the ground. Wear safety boots or shoes that have a high slip resistant sole material. For your personal protection. Do not attempt to climb on or off machine while machine is in motion.
Never leave the machine unattended with the engine running. Always lock up machine when leaving it unattended. Return keys to authorized security. Heed all shut down procedures of the Operation arid Maintenance Instruction Manual. Always set the parking brake when leaving the machine for any reason.
TABLE OF CONTENTS:
New Holland D262 Engine Service Manual 70667141 – PDF DOWNLOAD
Description and Specifications 1
Cooling System 2
Electrical System 3
Fuel System 4
Air Cleaner and Intake and Exhaust Manifolds 5
Valves, Valve Operating Mechanism, and Cylinder Head 6
Front End and Gear Train 7
Flywheel and Ring Gear, Adapter Plate and Crankshaft Rear Oil Seal 8
Lubricating System 9
Camshaft, Camshaft Bearings, and Valve Lifters 10
Pistons, Piston Rings, Connecting Rods, and Connecting Rod Bearings 11
Crankshaft and Crankshaft Gear, Main Bearings, and Main Bearing Caps 12
Cylinder Block and Cylinder Sleeves 13
Engine Removal and Installation 14
Engine Disassembly and Assembly 15
Fits and Tolerances, Torque Specifications, and Stud Gauge Heights 16
Trouble Shooting 17
Service Tools 18
VIDEO PREVIEW OF THE MANUAL:
PLEASE NOTE:
This is the SAME MANUAL used by the dealerships to diagnose your vehicle
No waiting for couriers / posts as this is a PDF manual and you can download it within 2 minutes time once you make the payment.
Your payment is all safe and the delivery of the manual is INSTANT – You will be taken to the DOWNLOAD PAGE.
So have no hesitations whatsoever and write to us about any queries you may have : heydownloadss @gmail.com
S.V