Mitsubishi Galant Eterna Vr4 1989-1993 Car Workshop Repair Service Manual
DESCRIPTION:
SCOPE OF MAINTENANCE, REPAIR ANDS SERVICING EXPLANATIONS This manual provides explanations, etc. concerning procedures for the inspection, maintenance, repair and servicing of the subject model. Unless otherwise specified, each service procedure covers all models. Procedures covering specific models are identified by the model codes, or similar designation (engine type, transaxle type, etc.). A description of these designations is covered in this unit under "VEHICLE IDENTIFICATION". SERVICE ADJUSTMENT PROCEDURES "Service Adjustment Procedures" are procedures for performing inspections and adjustments of particularly important locations with regard to the construction and for maintenance and servicing, but other inspections (for looseness, play, cracking, damage, etc.) must also be performed.
SERVICE PROCEDURES The service steps are arranged in numerical order and attentions to be paid in performing vehicle service are described in detail in SERVICE POINTS.
TROUBLESHOOTING Troubleshooting are classified into master troubleshooting and group troubleshooting and located as follows: The master troubleshooting is prepared when the trouble symptom relates to two or more groups and given in MASTER TROUBLESHOOTING.
VIDEO PREVIEW OF THE MANUAL:
IMAGES PREVIEW OF THE MANUAL: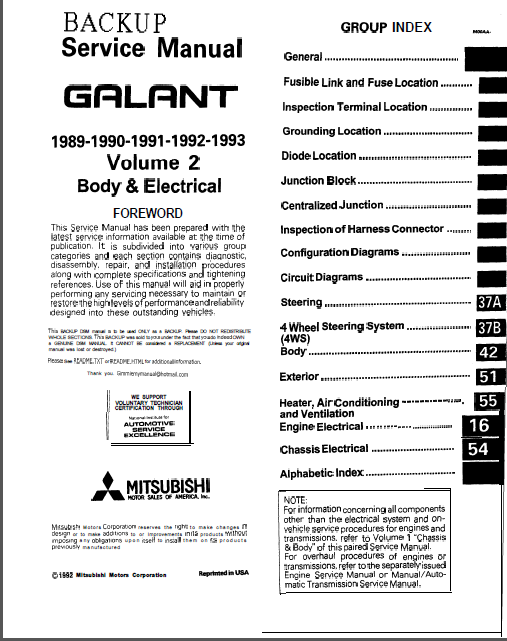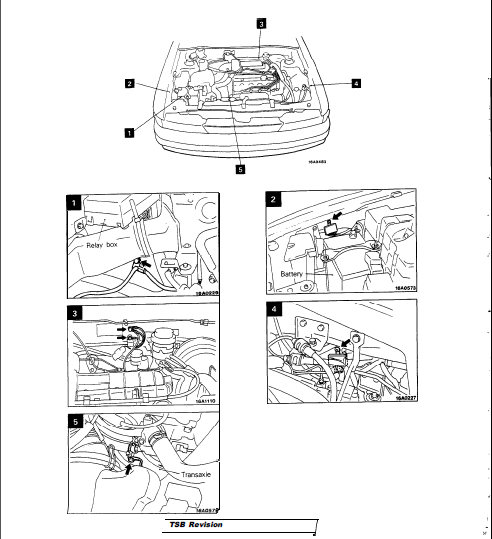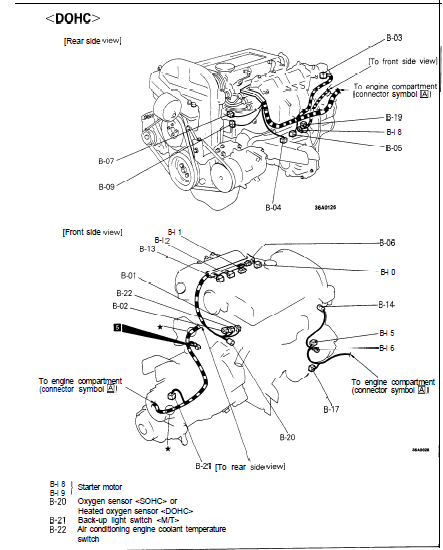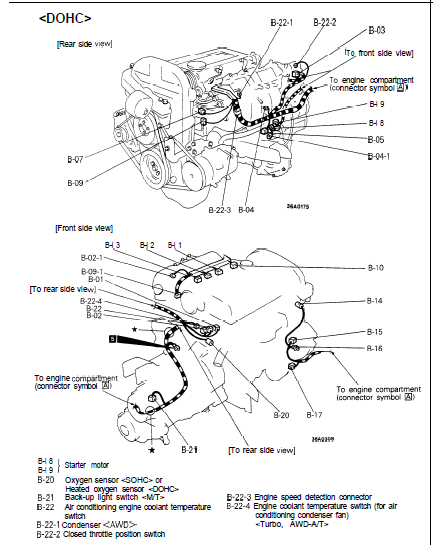 TABLE OF CONTENTS:
GENERAL DATA AND SPECIFICATIONS
HOW TO USE THIS MANUAL
Definition of Terms
Explanation of Circuit Diagrams
Explanation of Manual Contents
Explanation of the Troubleshooting
Guide
Model Indications
Scope of Maintenance, Repair and
Servicing Explanations
Troubleshooting
LUBRICATION AND MAINTENANCE
MAINTENANCE SERVICE
Air Cleaner Element
Automatic Transaxle
Ball Joint and Steering Linkage Seals
Brake Hoses
Disc Brake Pads
Drive Belt (For Water Pump and
Generator)
Drive Shaft Boots
Engine Coolant
Engine Oil
Engine Oil Filter
Exhaust System
Fuel Hoses
Fuel System
Manual Transaxle
Rear Axle
Rear Drum Brake Linings and
Rear Wheel Cylinders
Spark Plugs
Timing Belt
MASTER TROUBLESHOOTING
PRECAUTIONS BEFORE SERVICE
RECOMMENDED LUBRICANTS AND
LUBRICANT CAPACITIES TABLE
SCHEDULED MAINTENANCE TABLE
SPECIAL HANDLING INSTRUCTIONS
FOR AWD MODELS
TABLE OF MAIN SEALANTS
AND ADHESIVES
TIGHTENING TORQUE
TOWING AND HOISTING
VEHICLE IDENTIFICATION
Chassis Number
Engine Model Stamping
Theft Protection
Vehicle Identification Code Chart Plate
Vehicle Identification Number List
Vehicle Identification Number Location
Vehicle Information Code Plate
Vehicle Safety Certification Label