Mitsubishi Forklift Truck FGC35K, FGC40K, FGC45K, FGC45KC, FGC55K, FGC60K, FGC70K (STC) Workshop Service Manual
FILE DETAILS:
FILE TYPE:PDF
DOWNLOADABLE:YES
MANUAL LANGUAGE:ENGLISH
PAGES:2500+
DESCRIPTION:
This service manual is a guide to servicing of Mitsubishi Forklift Trucks for 3.5 thru 7.0 ton models. The instructions are grouped by systems to serve the convenience of your ready reference. Long productive life of your lift trucks depends to a great extent on correct servicing — the servicing consistent with what you will learn from this service manual.
We hope you read the respective sections of this manual carefully and know all the components you will work on before attempting to start a test, repair or rebuild job. The descriptions, illustrations and specifications contained in this manual were of the trucks of serial numbers in effect at the time it was approved for printing.
Mitsubishi reserves the right to change specifications or design without notice and without incurring obligation. The GM4.3 Liter engine's fuel system was changed to comply with the EPA guidelines in 2004 and again at the beginning of 2007. This manual has minimal information on the fuel systems.
Please see the Fuel System Supplement for information regarding the Multi Port Fuel Injection System (MPFI). Also see the engine service manual for general engine repair or rebuild. For the items pertaining to the engine, refer to the following service manuals:
• GM4.3L (G6) Engine Service Manual
• GM4.3L 2004~2006 Fuel System Supplement
• GM4.3L 2007~2009 Fuel System Supplement
TABLE OF CONTENTS:
Mitsubishi Forklift Truck FGC35K, FGC40K, FGC45K, FGC45KC, FGC55K, FGC60K, FGC70K (STC) Workshop Service Manual
GENERAL INFORMATION
COOLING SYSTEM
ELECTRICAL SYSTEM
POWER TRAIN
POWERSHIFT "IRANSMISSION
FRONT AXLE
REAR AXLE
BRAKE SYSTEM
STEERING SYSTEM
HYDRAULIC SYSTEM
MASTS AND FORKS
SERVICE DATA
SCREENSHOT OF THE MANUAL: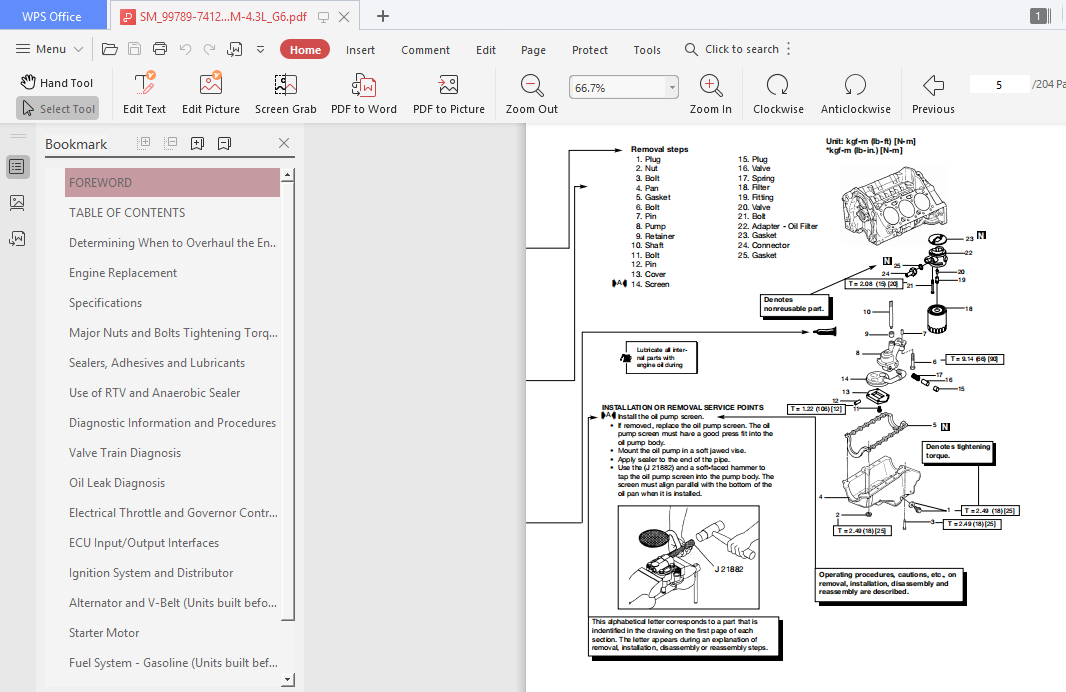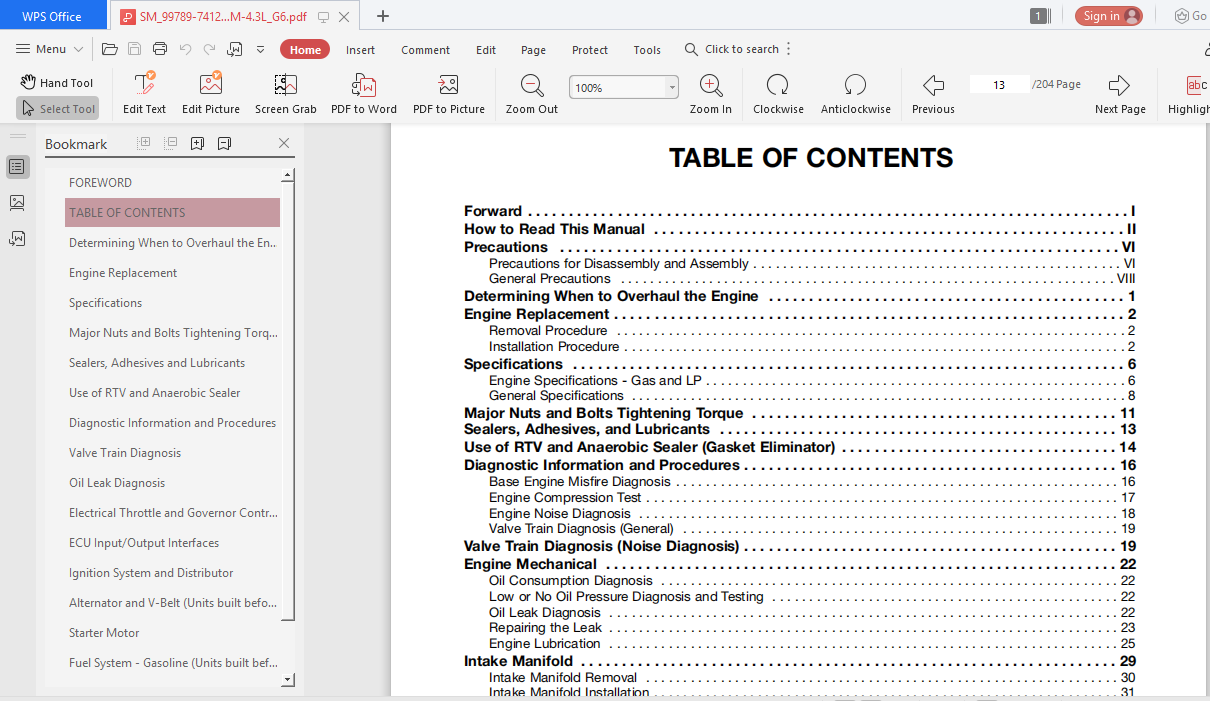 VIDEO PREVIEW:
PLEASE NOTE:
⦁ This is the SAME manual used by the dealers to troubleshoot any faults in your vehicle. This can be yours in 2 minutes after the payment is made.
⦁ Contact us at [email protected] should you have any queries before your purchase or that you need any other service / repair / parts operators manual.