Mitsubishi 4d55 Engine Factory Service Repair Manual
VIDEO PREVIEW OF THE MANUAL:
IMAGES PREVIEW OF THE MANUAL: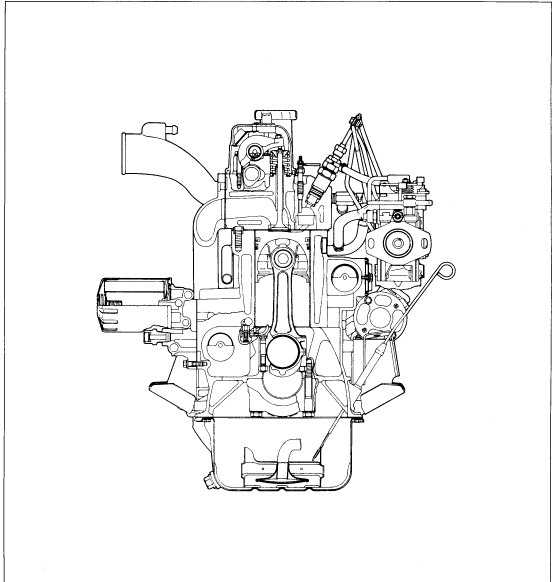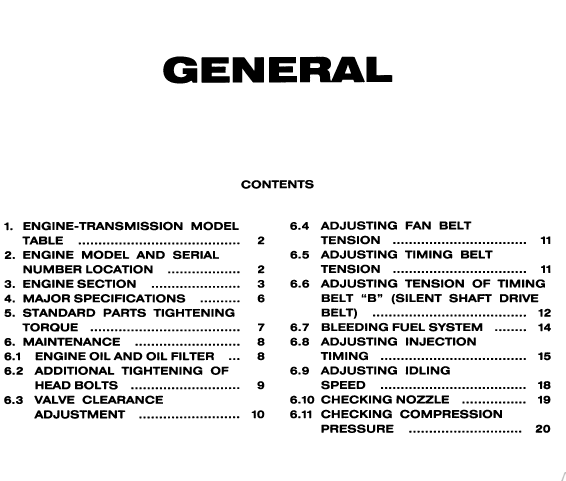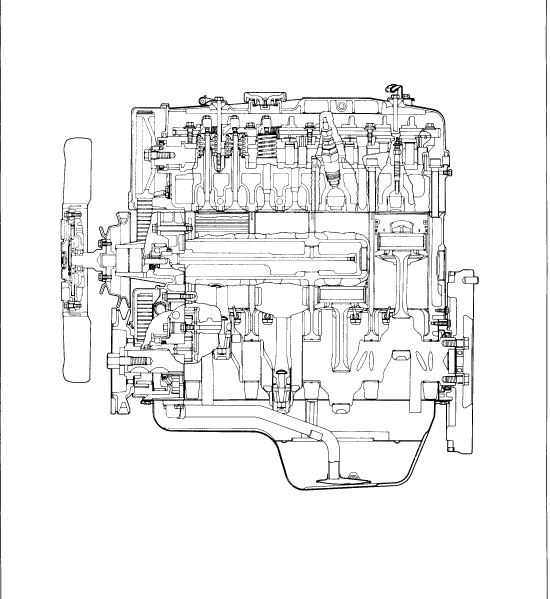 TABLE OF CONTENTS:
GENERAL INFORMATION
1 SPECIFICATIONS
GENERAL SPECIFICATIONS
SERVICE SPECIFICATIONS
TORQUE SPECIFICATIONS
2 SPECIAL TOOLS
3 DRIVE BELT AND GLOW PLUG
4 TIMING BELT
5 FUEL INJECTION PUMP AND INJECTION NOZZLE
6 INJECTION NOZZLE HOLDER
7 INTAKE AND EXHAUST MANIFOLDS
8 TURBOCHARGER
9 WATER PUMP, THERMOSTAT HOSE AND PIPE
10 ROCKER ARMS ROCKER SHAFT AND CAMSHAFT
11 CYLINDER HEAD AND VALVES
12 FRONT CASE AND OIL PAN
13 PISTON AND CONNECTING ROD
14 CRANKSHAFT AND CYLINDER BLOCK
DESCRIPTION:
This shop manual contains the specifications, construction, operation, and the adjustment as well as service procedures of the diesel engine (Model 4055 installed on the Mitsubishi CANTER). It will prove invaluable to service mechanics engaged in servicing of the Mitsubishi diesel engines. Please make the most of this shop manual to perform correct servicing and wasteless operations. Note that some of the contents of this manual are subject to change without notice to incorporate possible future improvements. For more details, consult your local Mitsubishi dealers and distributors.
TEXT The text describes removal (or disassembly), inspection and installation (or reassembly). The procedures for removal (or disassembly), however, are omitted and the key points and points to note described.
ILLUSTRATIONS The first iliustration in each section shows the component parts. For parts that have to be tightened to specific torque values, however, the torque values are shown for the sake of convenience.