Liebherr Wheel Loader L566-454 Operator's manual – PDF DOWNLOAD
FILE DETAILS:
Liebherr Wheel Loader L566-454 Operator's manual – PDF DOWNLOAD
Language : English
Pages :396
Downloadable : Yes
File Type : PDF
Size: 87.7 MB
DESCRIPTION:
Liebherr Wheel Loader L566-454 Operator's manual – PDF DOWNLOAD
Product identification
Manufacturer: Liebherr-Werk BischofshofenGmbH
Type:L566
Type no.:454
from serial number:24314
Preface:
This operating manual has been written for the driver and for the maintenance personnel of the machine. It contains the following descriptions:
Chapter 1: Product description
Chapter 2: Safety regulations
Chapter 3: Handling and operation
Chapter 4: Malfunctions
Chapter 5: Maintenance
This operating manual must be carefully read before initial operation and should be read and used later at regular intervals by anyone who carries out work on the machine.
Working with or on the machine includes:
Operation, including equipping, troubleshooting during operation, removing production debris, maintenance, removing operating and auxiliary materials.
Servicing, including maintenance, inspection, and repairs.
Transport or loading of the machine.
This manual helps the driver become acquainted with the machine and prevents malfunctions due to incorrect operation.
Observation of the operating manual by maintenance staff:
Increases reliability during operation
Extends the service life of your machine
Reduces repair costs and downtime
This manual must be kept with the machine. Make sure a copy is always kept in the glove compartment of the driver's cab.
In addition to the operating manual, follow the instructions based on existing national accident prevention and environmental protection regulations. Also, observe the recognized technical regulations for safe and correct operation in addition to the operating manual and applicable national and local legal accident prevention rules.
This operating manual contains all the information you need to operate and service your machine. Please note that some illustrations in this manual may show details and equipment that are different from those on your machine. On some pictures, protective devices and covers have been removed for a better view. We constantly make improvements to our machines, which means there may have been modifications to your machine that are not mentioned in this manual.
However, if you should require explanations or information, the Liebherr technical information and customer services departments will be happy to provide assistance.
Liability and warranty:
Because of the many products on offer from other manufacturers (such as fuels, lubricants, attachments, and replacement parts), Liebherr cannot test the suitability and faultless function of all third-party products in or on Liebherr products. The same applies to any effects caused by combining third-party products with Liebherr products.
The use of third-party products together with Liebherr products is at the risk of the operator. Liebherr accepts no warranty or liability for damage of any kind in the event of breakdowns or damage to Liebherr machines caused by the use of third-party products.
In addition, Liebherr will also reject any warranty claims for damage caused by improper use, insufficient maintenance, or failure to observe safety instructions.
Modifications, conditions, copyright:
We reserve the right to make changes without notice as a result of technological development.
The information and illustrations in this manual may not be reproduced, distributed, or used for commercial purposes. All rights under copyright law are expressly reserved.
The warranty and liability terms contained in Liebherr's general conditions of trade are not affected by the information in the manual.
IMAGES PREVIEW OF THE MANUAL: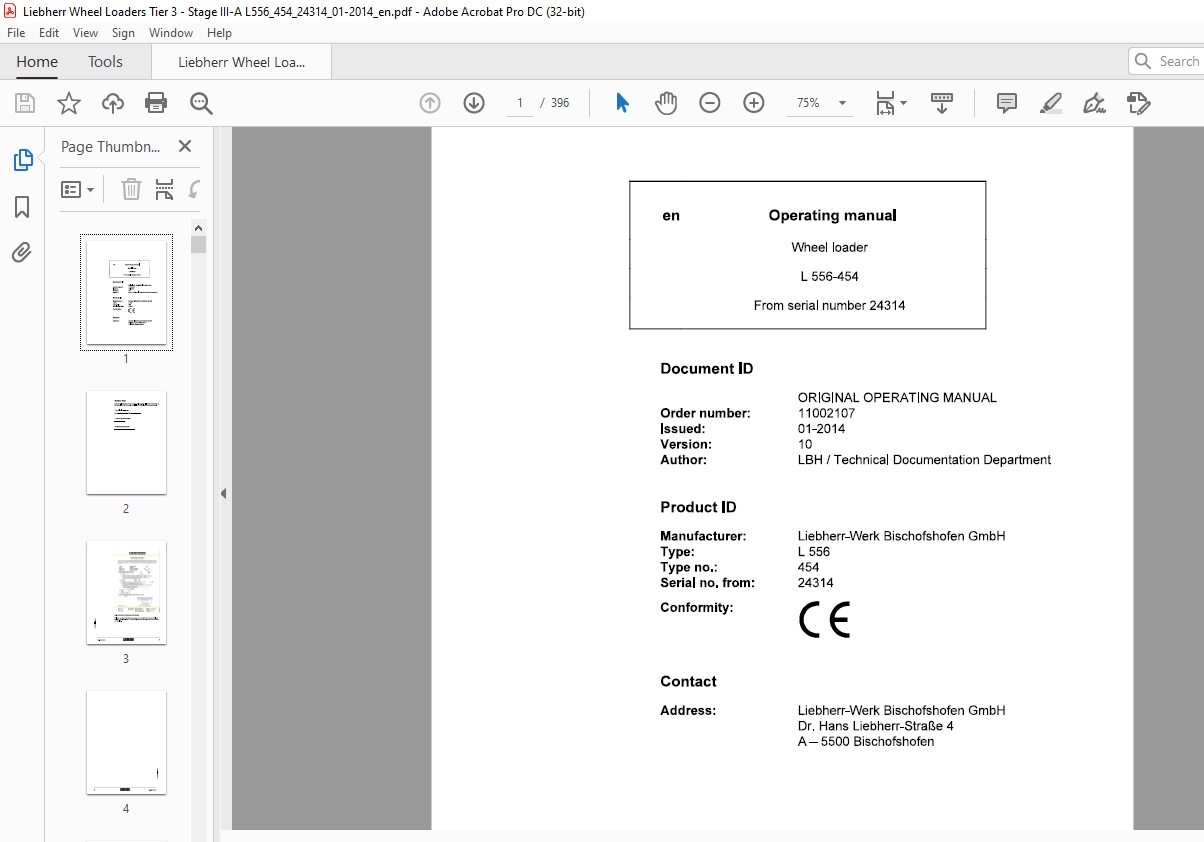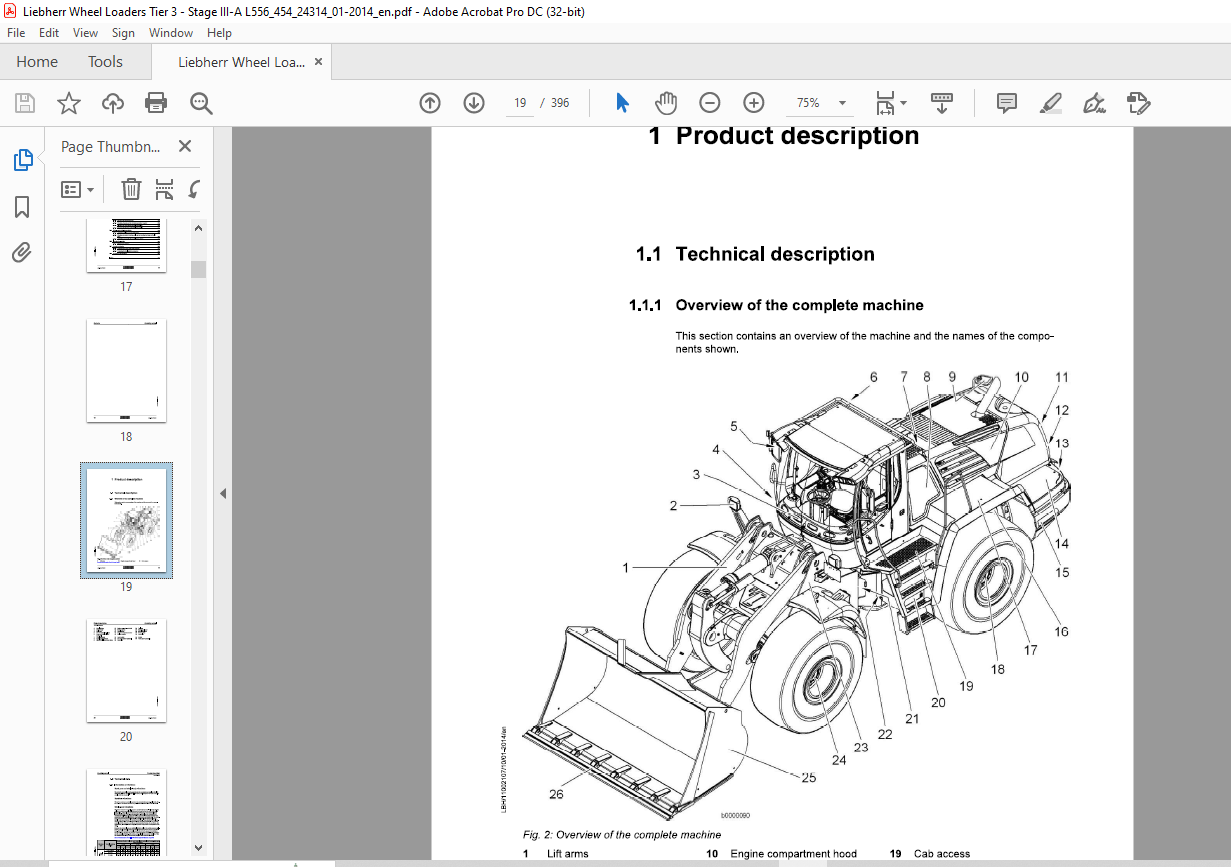 TABLE OF CONTENTS:
Liebherr Wheel Loader L566-454 Operator's manual – PDF DOWNLOAD
 VIDEO PREVIEW OF THE MANUAL:
PLEASE NOTE:
This is the SAME exact manual used by your dealers to fix your vehicle.
The same can be yours in the next 2-3 mins as you will be directed to the download page immediately after paying for the manual.
Any queries / doubts regarding your purchase, please feel free to contact [email protected]
S.M