Liebherr LTM1095-5.1 Parts Manual
FILE DETAILS:
Liebherr LTM1095-5.1 Parts Manual 
Language: English
Size: 30.2  MB
Pages: 1412
Format: PDF
Downloadable: YES
Serial No : 044238
DESCRIPTION:
Liebherr LTM1095-5.1 Parts Manual 
SAMPLE PAGES FROM THE MANUAL:
PRELIMINARY REMARKS:
This spare parts catalog should ease identification and ordering of spare parts of your LIEBHERR crane in respect to maintenance or repair. In order to locate the spare-parts more quickly, the components used in your crane have been arranged in the table of contents.
Table of contents In the table of contents the arrow( 🙂 ) in the second text line of the assembly item number indicates the detailed plate number with the item number. Picture and text pages The picture and text ages for the assemblies and spare parts are sorted according to page number; witfiin the plate number according to the item number.
A page number can consist of one or more picture and I or text pages. Each further arrow ( CD ) leads to a detailed icture and l or text page of item. Should the position number be displayed in brackets (x), individual parts of the preceding item are now being referred to. Numerical index The numerical index is sorted according to item no. with notes indicating page no.. component no. and oosition no.
VIDEO PREVIEW OF THE MANUAL:
IMAGES PREVIEW OF THE MANUAL: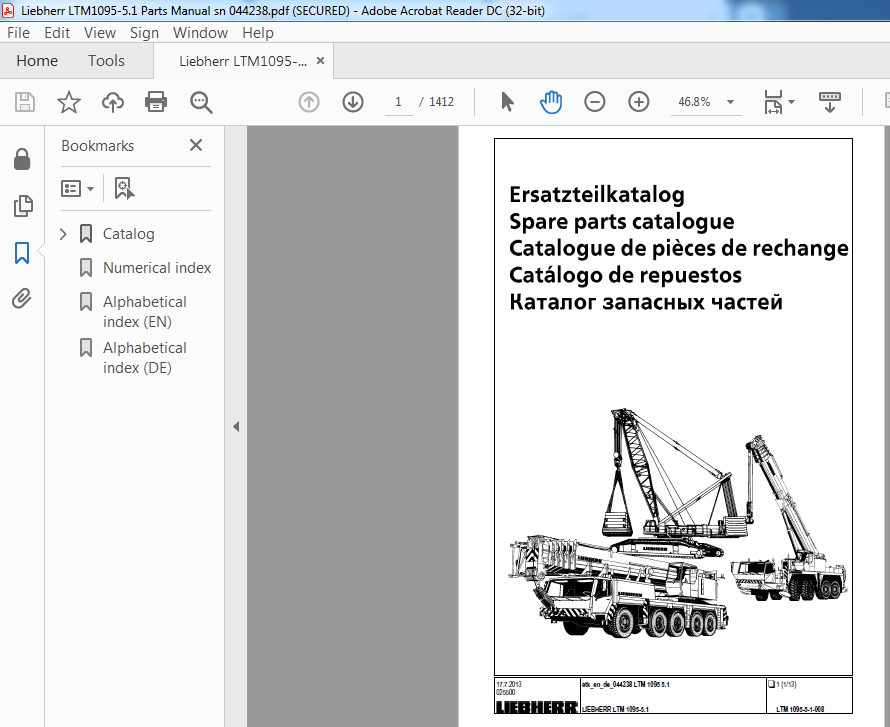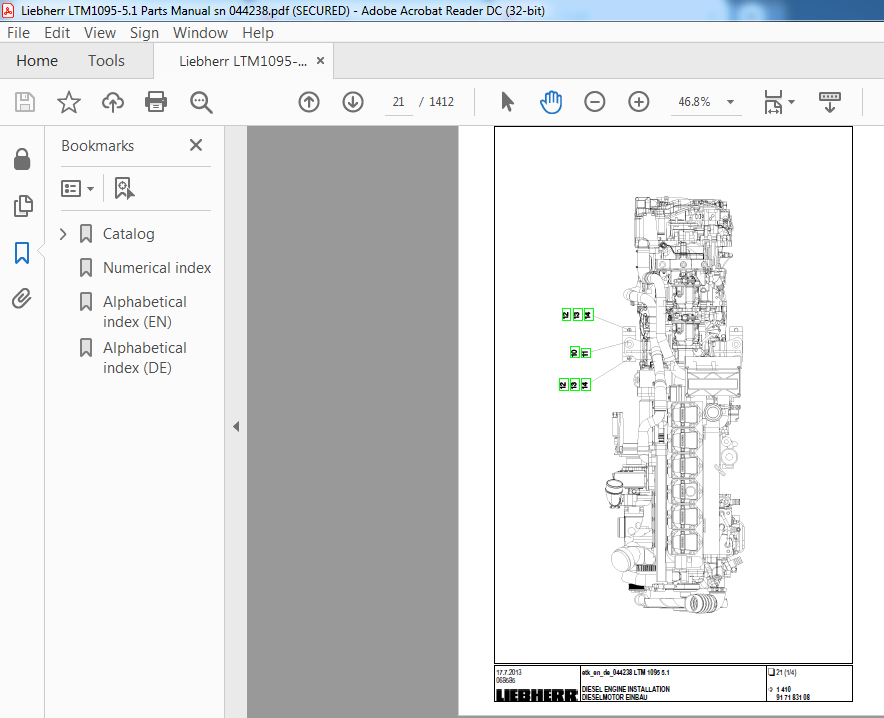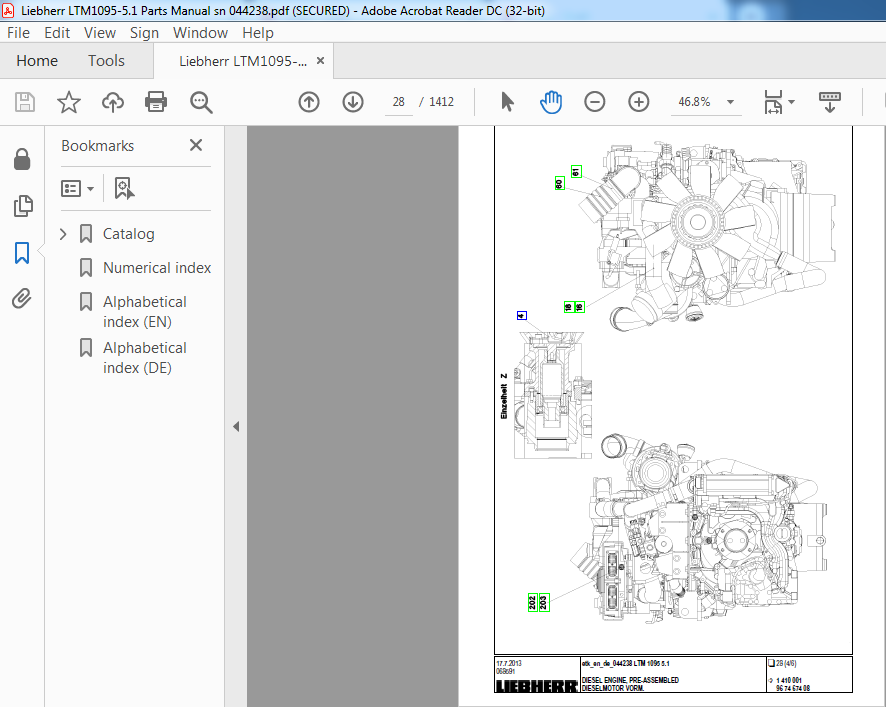 PLEASE NOTE:
This is the SAME MANUAL used by the dealerships to diagnose your vehicle
No waiting for couriers / posts as this is a PDF manual and you can download it within 2 minutes time once you make the payment.
Your payment is all safe and the delivery of the manual is INSTANT – You will be taken to the DOWNLOAD PAGE.
So have no hesitations whatsoever and write to us about any queries you may have : heydownloadss @gmail.com