Liebherr L 551 – 274 from 0101 Wheel Loader Service Manual – PDF DOWNLOAD
FILE DETAILS:
Liebherr L 551 – 274 from 0101 Wheel Loader Service Manual – PDF DOWNLOAD
Language : English
Pages : 477
Downloadable : Yes
File Type : PDF
Size: 33.8 MB
DESCRIPTION:
Liebherr L 551 – 274 from 0101 Wheel Loader Service Manual – PDF DOWNLOAD
Product identification
Type: L551
Type no. 274
Serial number: from 0101
INTRODUCTION:
This manual has been issued to provide you with technical information on design, function, disassembly,
assembly, adjustments and troubleshooting of components and assemblies on the LIEBHERR wheel loader.
The descriptions are brief but precise, with photographs, drawings, electric and hydraulic circuit schematics
and graphic diagrams. This information is intended to simplify any necessary repair work on the LIEBHERR
wheel loader.
We deliberately avoided full photographic details of each repair stage, since only skilled mechanics, already
familiar with most repair work, should perform these repairs. This manual also contains information about
adjustments and adjustment values.
Instructions on regular care and maintenance is excluded from this manual since they are covered in the
individual Operations and Maintenance Manuals.
Observe all Accident Prevention Guidelines before any maintenance and repair on the wheel loader. To
perform repairs listed in this manual, a complete set of standard tools as well as special tools and fixtures
shown and listed in this manual are necessary. It is essential to keep all equipments, tools and working
areas clean and tidy.
No special emphasis is put on replacing sealing components such as O-rings, gaskets etc., since it is taken for
granted that all removed seals, 0-rings and gaskets are replaced during the course of repair. Unless specific
values are given, all threaded connections should be tightened according to the torque charts.
Working with a wheel loader can be dangerous, it could result in injury or death if proper precautions are
not taken! WE URGE YOU TO READ THIS MANUAL CAREFULLY! The safety information is provided to
operators and maintenance mechanics to ensure the safe operation and maintenance of the wheel loader.
It is essential that you read and familiarize yourself with this information, which explains safety
requirements and precautions and specific hazards of which you should be aware. Careful adherence to
these safety guidelines will permit safe operation and maintenance and potentially prevent personal injury
to yourself and others, and possible damage to the wheel loader.
VIDEO PREVIEW OF THE MANUAL:
IMAGES PREVIEW OF THE MANUAL: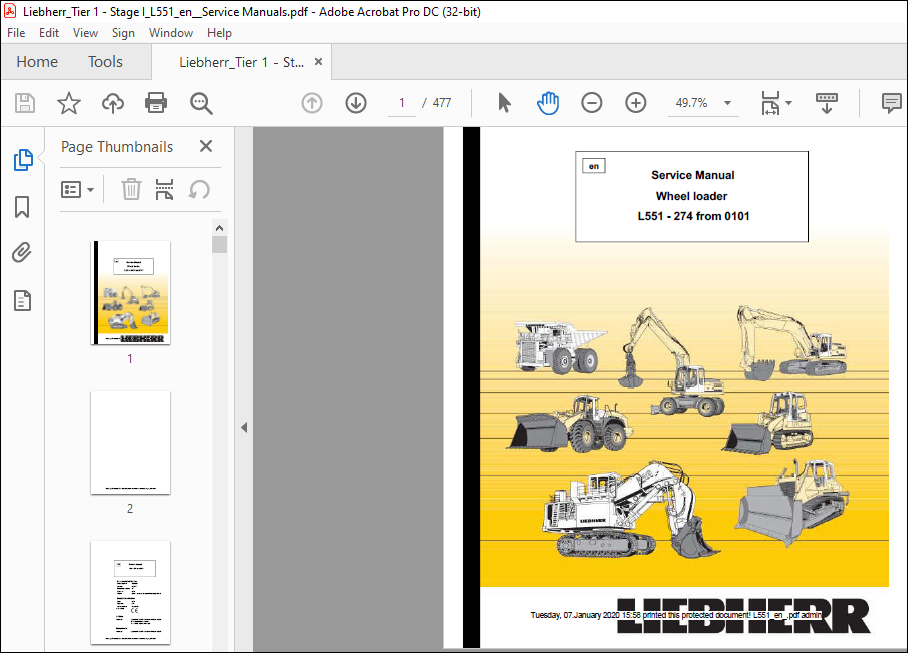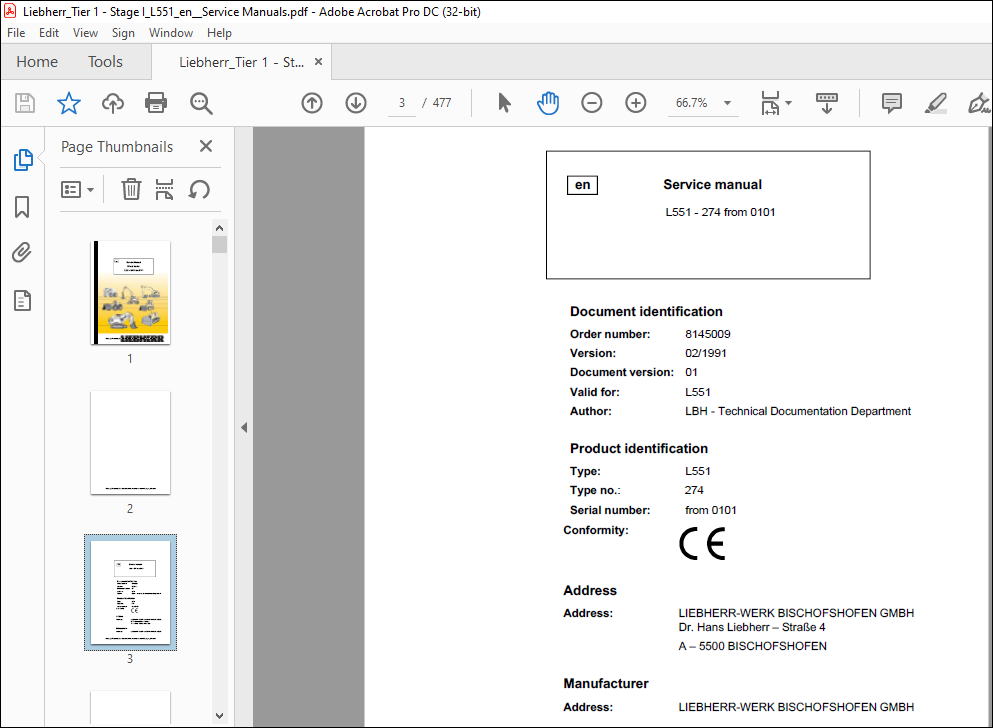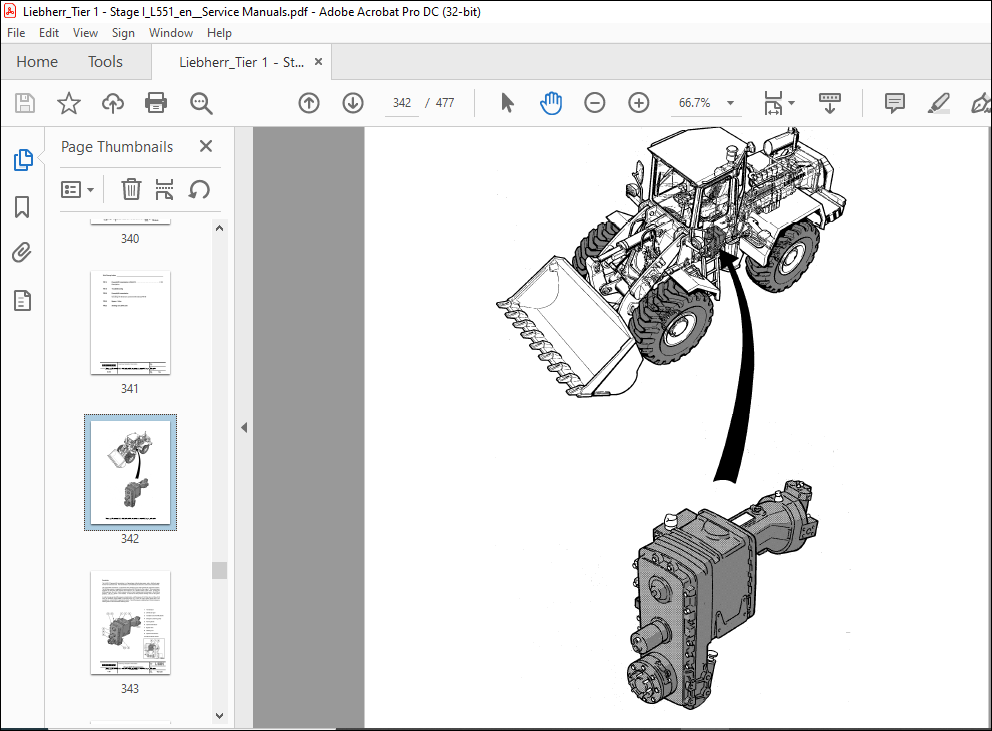 PLEASE NOTE:
This is the same manual used by the dealers to diagnose and troubleshoot your vehicle
You will be directed to the download page as soon as the purchase is completed. The whole payment and downloading process will take anywhere between 2-5 minutes
Need any other service / repair / parts manual, please feel free to contact [email protected] . We still have 50,000 manuals unlisted
S.V