Lamborghini Gallardo Coupe LP560 1.L714 ws 2009
IMAGE PREVIEW: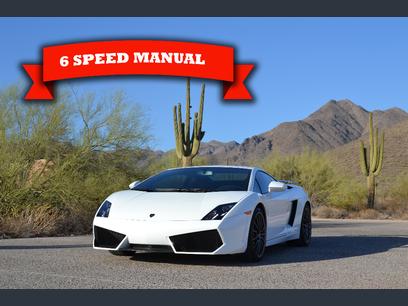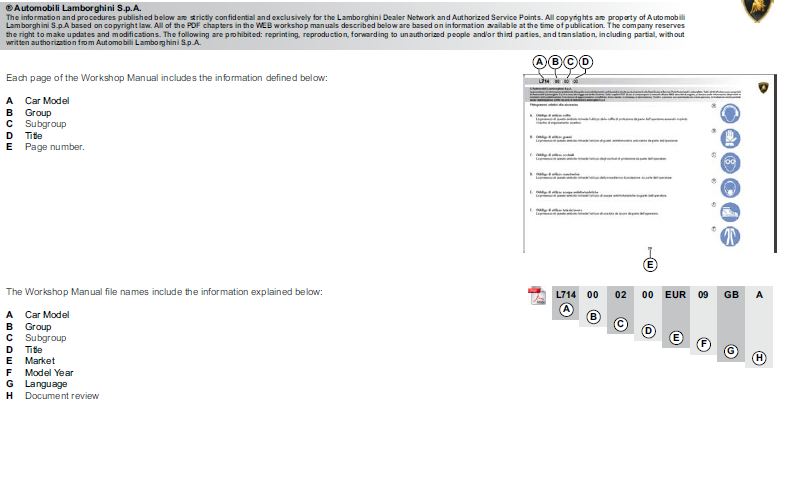 FUEL ANTI EVAPORATION SYSTEM
The anti-evaporation system prevents the fuel vapors, which consist of the lightest fractions of the hydrocarbons that
form in the tank, from discharging into the atmosphere and being suctioned again to be burned.
The system operates especially when the outside temperature is high and the fuel temperature rises, thus increasing
the tendency to evaporate absorb them when the engine is off.
• It prevents the fuel from reaching the canister in the case of hard acceleration/deceleration when the car has a
full tank, or from spilling from the tank, in case the car rolls over;
• It allows the vapors to pass from the tank to the canister;
• It enables to discharge into the atmosphere any excess pressure inside the tank (electrovalve malfunctioning,
clogged pipe).
The canister is connected, by means of two solenoid valves, to two pipes that convey the vapors to the engine intake
manifolds. With the engine running, each solenoid valve is piloted in duty-cycle by the engine control unit according
to engine speed and load, thus putting the canister into communication with the intake manifold and allowing the
suction of the vapors inside the canister. At high engine speed, a venting valve, connecting the canister to the
vacuum.
File Format: PDF 
Compatible: All Versions of Windows & Mac 
Language: English 
Requirements: Adobe PDF Reader & WinZip 
 PLEASE NOTE:
This is the same manual used by the dealers to  diagnose and troubleshoot your vehicle
You will be directed to the download page as soon as the purchase is completed. The whole payment and downloading process will take anywhere between 2-5 minutes
Need any other service / repair / parts manual, please feel free to contact [email protected] . We still have 50,000 manuals unlisted