Kymco Dink 50 Workshop Service Repair Manual
FILE DETAILS:
FILE TYPE:PDF
MANUAL LANGUAGE:ENGLISH
PAGES:350+
DOWNLOADABLE:YES
DESCRIPTION:
This Service Manual describes the technical features and servicing procedures for the KYMCO DINK50. Section 1 contains the precautions for all operations stated in this manual. Read them carefully before any operation is started. Section 2 is the removal/installation procedures for the frame covers which are subject to higher removal/installation frequency during maintenance and servicing operations. Section 3 describes the inspection/ adjustment procedures, safety rules and service information for each part, starting from periodic maintenance. Sections 5 through 12 give instructions for disassembly, assembly and adjustment of engine parts. Section 13 is the removal/ installation of chassis. Section 16 states the testing and measuring methods of electrical equipment.
SCREENSHOT OF THE MANUAL: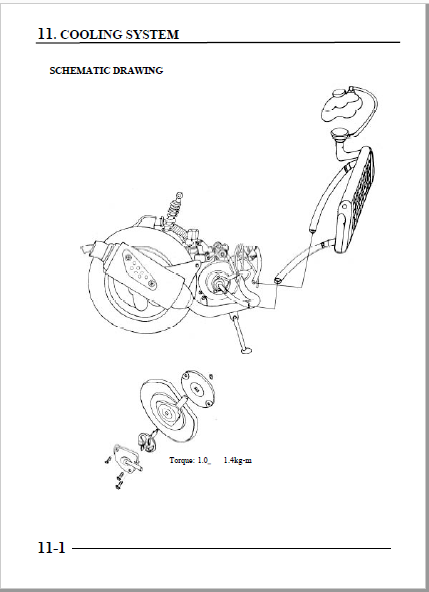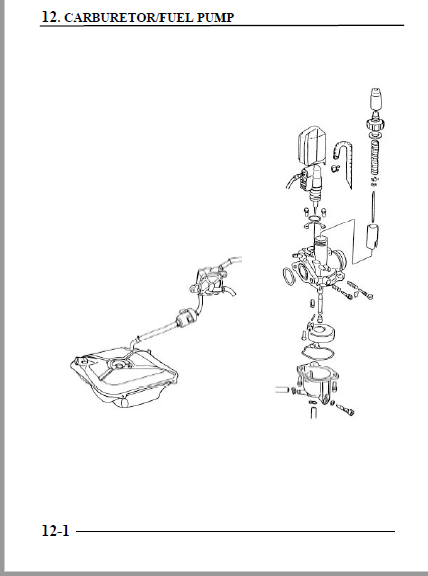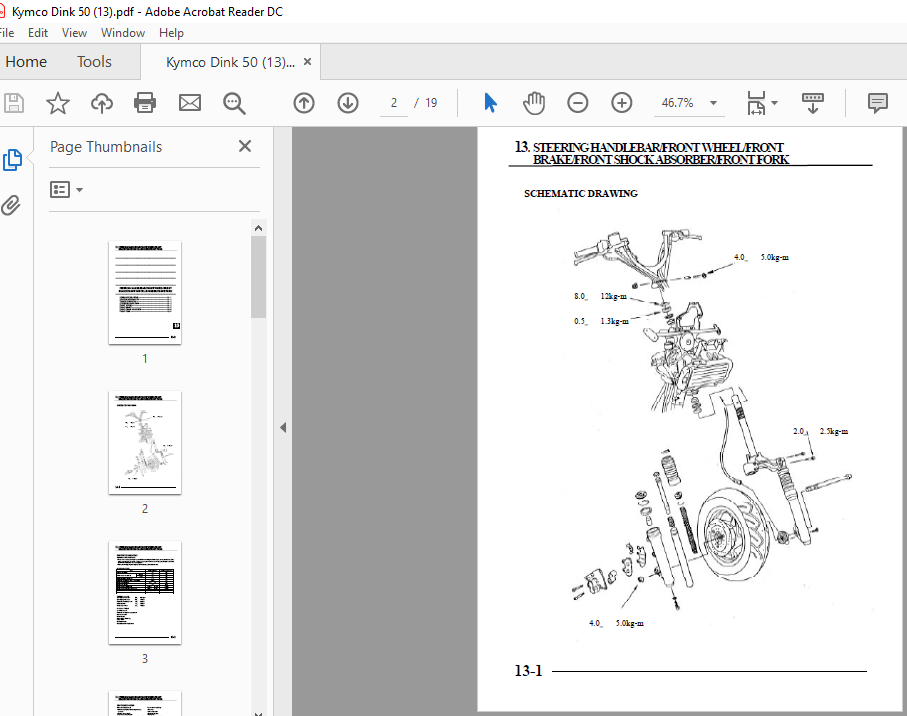 TABLE OF CONTENTS:
Kymco Dink 50 Workshop Service Repair Manual
GENERAL INFORMATION 1
EXHAUST MUFFLER/FRAME COVERS 2
INSPECTION/ADJUSTMENT 3
LUBRICATION SYSTEM 4
ENGINE REMOVAL/INSTALLATION 5
CYLINDER HEAD/CYLINDER/PISTON 6
KICK STARTER/DRIVE
PULLEY/CLUTCH/DRIVEN PULLEY 7
FINAL REDUCTION 8
A.C. GENERATOR 9
CRANKCASE/CRANKSHAFT 10
COOLING SYSTEM 11
CARBURETOR/FUEL PUMP 12
STEERING HANDLEBAR/FRONT
WHEEL/FRONT BRAKE/FRONT
SHOCK ABSORBER/FRONT FORK
REAR BRAKE/REAR FORK/REAR
WHEEL/REAR SHOCK ABSORBER` 14
FUEL TANK 15
BATTERY/CHARGING SYSTEM 16
IGNITION SYSTEM 17
STARTING SYSTEM 18
SWITCHES/HORN/FUEL UNIT/
THERMO-STATIC
SWITCH/TEMPERATURE
GAUGE/INSTRUMENTS/ LIGHTS
HIGH-SPEED TIRE (TUBELESS TIRE) 20
VIDEO PREVIEW:
PLEASE NOTE:
⦁ This is the same manual used by the DEALERSHIPS to SERVICE your vehicle.
⦁ The manual can be all yours – Once payment is complete, you will be taken to the download page from where you can download the manual. All in 2-5 minutes time!!
⦁ Need any other service / repair / parts manual, please feel free to contact us at heydownloadss @gmail.com . We may surprise you with a nice offer