Ktm 300 Xcw Replacement Parts Manual 2009
IMAGE PREVIEW: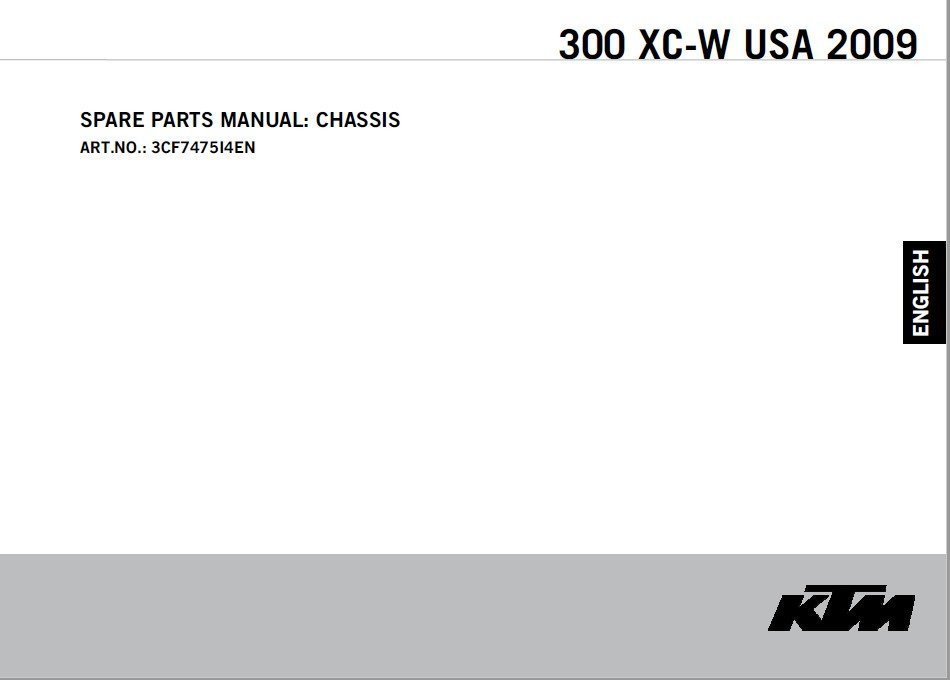 sample page
All information contained is without obligation. KTM-Sportmotorcycle AG particularly reserves the right to modify any equipment, technical
specifications, prices, colors, shapes, materials, services, service work, constructions, equipment and the like so as to adapt them to local
conditions or to cancel any of the above items, all without previous announcement and without giving reasons. KTM may stop manufacturing
certain models without previous notice. KTM shall not be held liable for any deviations of availability and/or ability to deliver, illustrations,
descriptions, printing and/or other errors. The illustrated models partly contain extra equipment, which is not applied to standard models.
PLEASE NOTE:
This is the SAME manual used by the dealers to troubleshoot any faults in your vehicle. This can be yours in 2 minutes after the payment is made.
Contact us at heydownloadss @gmail.com should you have any queries before your purchase or that you need any other service / repair / parts operators manual.