Komatsu P40 Engine Fg35z Fg35 Fg33s Fg50 Workshop Repair Manual
FILE DETAILS:
FILE TYPE:PDF
MANUAL LANGUAGE:ENGLISH
PAGES:95
DOWNLOADABLE:YES
DESCRIPTION:
The dial gauge hand will instantly and automatically indicate the slightest variation in the cylinder bores- In use. the dial gauge is simply inserted in the cylinder bore, and moved up and down its full length. It is then turned spirally or completely rated at as may be desired, taking readings at each point. In this manner all variations in the cylinder walls from top to bottom may be determined. If a master gauge, corresponding with the exact diameter of a standard cylinder bore is used to set the dial gauge, it is easy to determine the oversize piston to use as well as the amountot metal which must be removed from the cylinder walls to make them true.
SCREENSHOT OF THE MANUAL: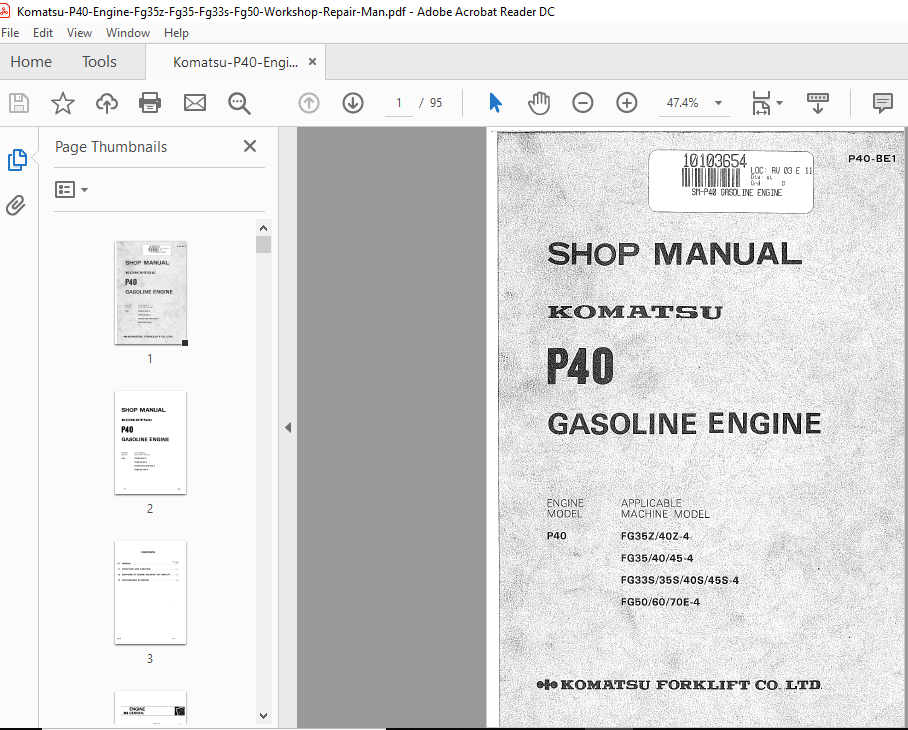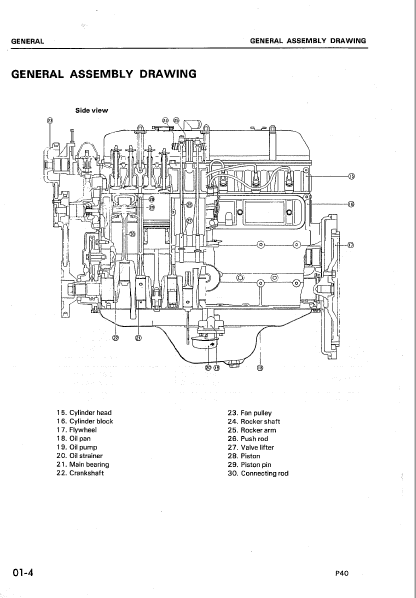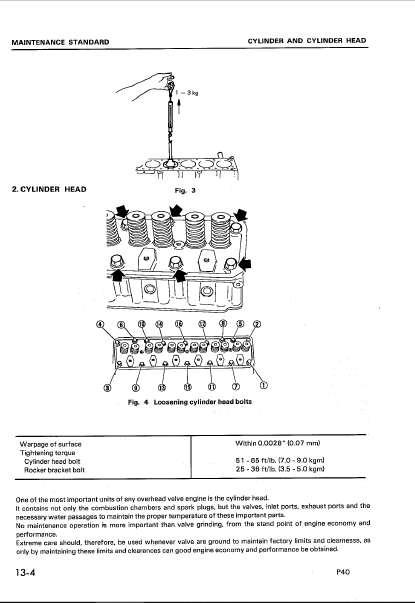 TABLE OF CONTENTS:
Komatsu P40 Engine Fg35z Fg35 Fg33s Fg50 Workshop Repair Manual
GENERAL
STRUCTURE AND FUNCTION
SERVICING OF ENGINE MOUNTED ON FORKLIFT
MAINTENANCE STANDARD
VIDEO PREVIEW:
PLEASE NOTE:
⦁ This is the same manual used by the dealers to diagnose and troubleshoot your vehicle
⦁ You will be directed to the download page as soon as the purchase is completed. The whole payment and downloading process will take anywhere between 2-5 minutes
⦁ Need any other service / repair / parts manual, please feel free to contact
[email protected]
. We still have 50,000 manuals unlisted