Kia Cerato Spectra LD Shop Manual 2003-2008
IMAGE PREVIEW: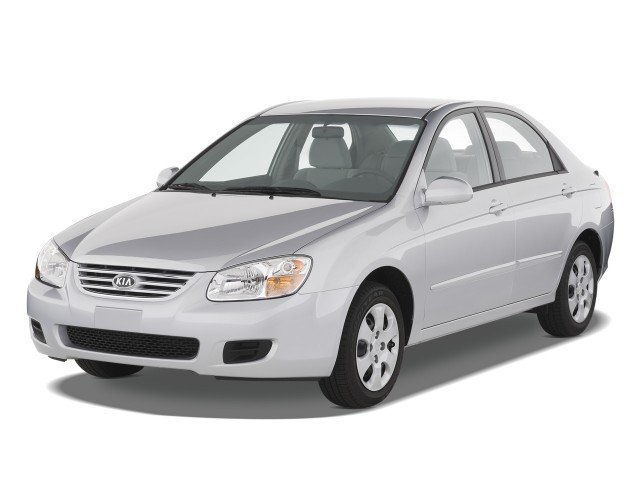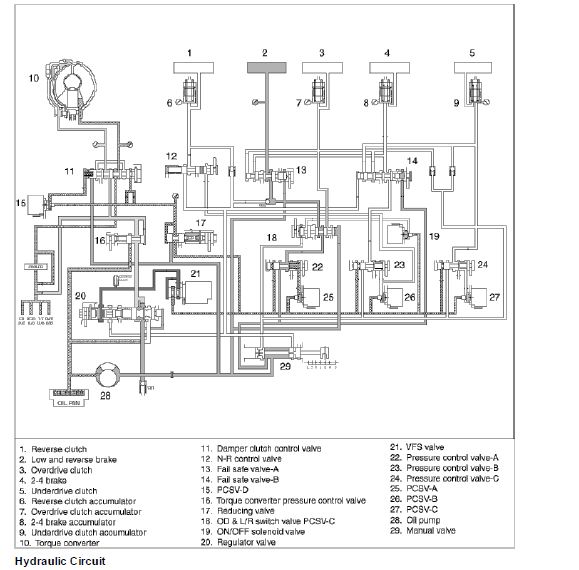 sample content from manual
Hydraulic control system
Main features
The VFS (Variable Force Solenoid) installed in the valve body is applied to transaxle(A4CF2). VFS varies the line pressure from 4.5bar to 10.5bar
according to throttle open angle and shift range to improve the fuel consumption and shift ability.
And the reducing valve which is installed in the valve body makes the solenoid control pressure using the reducing pressure instead of the line
pressure like the HIVEC transaxle.
The material of spool valve in the valve body is changed from the steel to aluminum to reduce the oil leakage by the thermal expansion between
the valve body and spool valve at the high temperature.
The switch valve, the solenoid valve and the fail safe valve are operated to drive the vehicle at the 3rd speed and reverse even thought the
malfunction of the electronic control parts occur.
Terminal and Connector Inspection
1. Many malfunctions in the electrical system are caused by poor harness and terminals. Faults can also be caused by interference from other
electrical systems, and mechanical or chemical damage.
2. Thoroughly check connectors for looseness, poor connection, bending, corrosion, contamination, deterioration, or damage.
3. Has a problem been found?
YES
1) Repair as necessary and go to "Verification vehicle Repair" procedure
NO
1) Go to "Signal Circuit Inspection" procedure
File Format: PDF 
Compatible: All Versions of Windows & Mac 
Language: English 
Requirements: Adobe PDF Reader & WinZip 
PLEASE NOTE:
This is the SAME MANUAL used by the dealerships to diagnose your vehicle
No waiting for couriers / posts as this is a PDF manual and you can download it within 2 minutes time once you make the payment.
Your payment is all safe and the delivery of the manual is INSTANT – You will be taken to the DOWNLOAD PAGE.