Keepway Focus 50 Matrix 50 Scooter Digital Workshop Repair Manual 2006 – 2012
FILE DETAILS:
LANGUAGE:ENGLISH
PAGES:115
DOWNLOADABLE:YES
FILE TYPE:PDF
VIDEO PREVIEW OF THE MANUAL:
IMAGES PREVIEW OF THE MANUAL: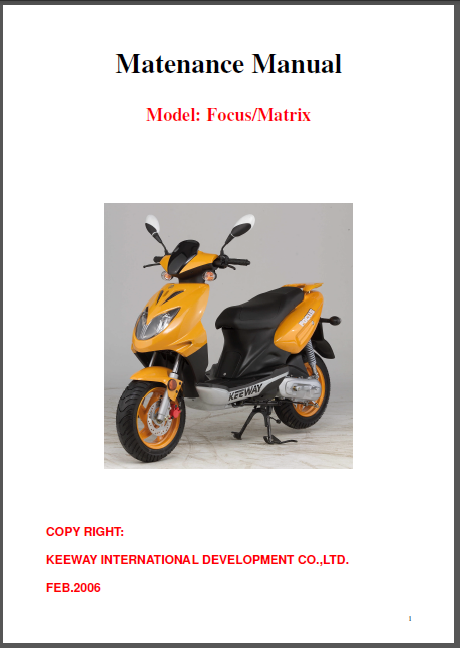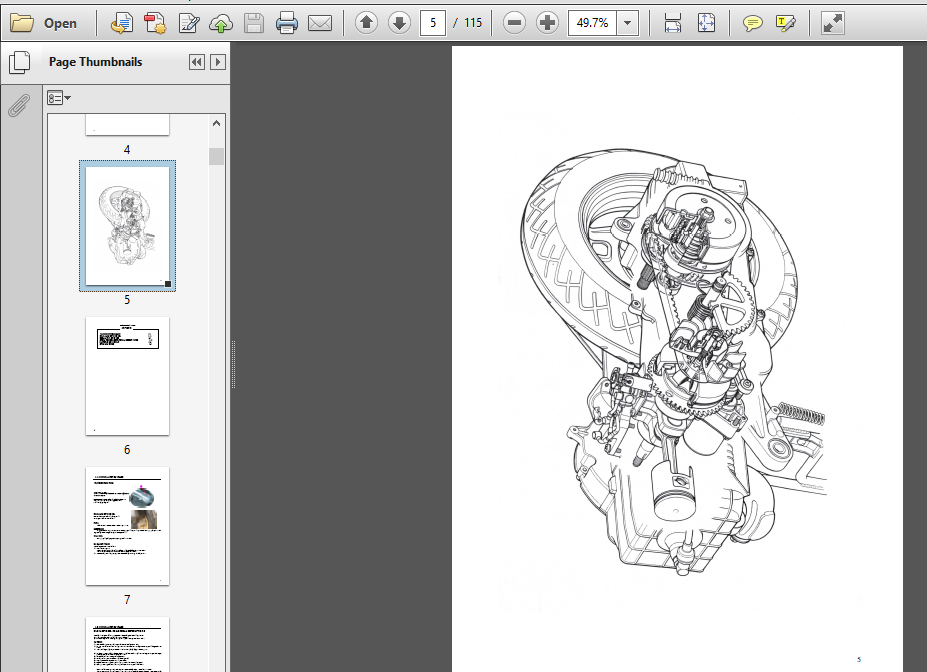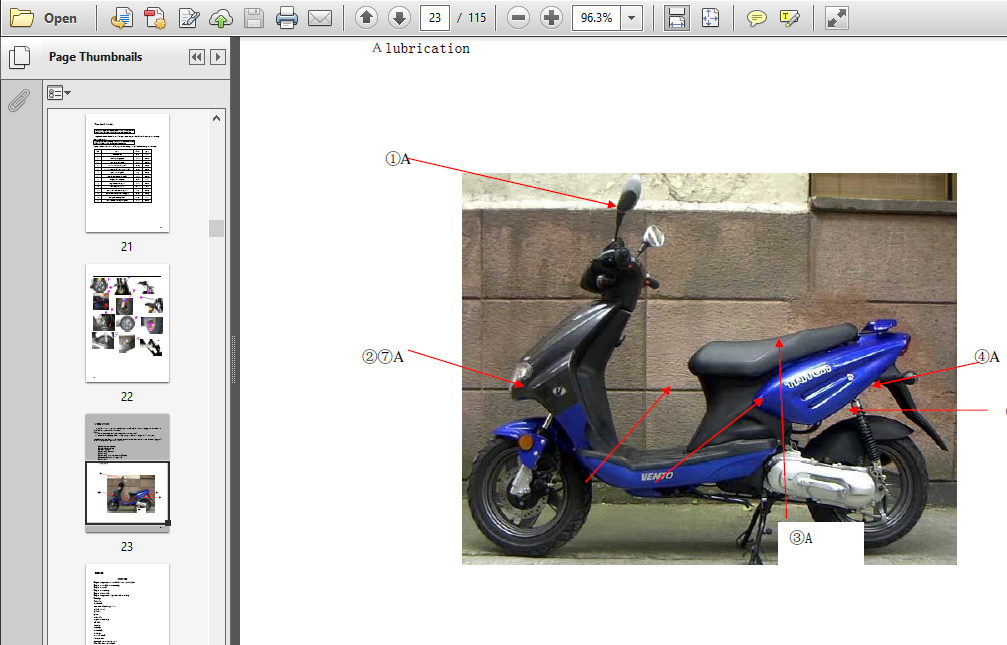 DESCRIPTION:
Keepway Focus 50 Matrix 50 Scooter Digital Workshop Repair Manual 2006 – 2012
Index The service manual has been specially prepared to provide all the necessary information for the proper maintenance and servicing of FOCUS/MATRIX. The FOCUS/MATRIX is a new type of scooter that has many techinal features such as:
V-belt drive automatic transmission
Forced air-cooling system
CDI ignition system
Electric starter system
The FOCUS/MATRIX fits the needs of a wide variety of scooter user. Those who will be servicing the scooter should carefully review the manual before performing any repair or services. Major modifications and changes incorporated later will be advised to QIANJIANG product distributor in each market. Therefore, if newest information is requested in the future, please contact the local QIANJIANG distributor. The FOCUS/MATRIX scooters distributed in your country mignt differ in minor respects from the standard specification and, if they do, it is because some minor modifications had to be made to comply with the statutory requirements of your country.
PRECAUTIONS AND GENERAL INSTRUCTIONS
Correctly abide by the following items when disassembling and assembling scooter:
 Don't run engine indoors with little or no ventilation;
 Be sure to replace new bushings, circlips, O-rings and cotter pins with new ones;
CAUTION
 It is forbidden to use the circlip removed from shaft, only use new one;
 Be very carefull to install new circlip for fear that the end hatch of circlip exceeds required sliding surface for shaft;
 After installing circlip, inspect whether it has been completely clipped into the groove.
 Fix bigger diameter bolt first when tightening cylinder head or cylinder, and tighten to specified torque gradually from inside to outside at diagonal order.
 Use special tools for some special requrements;
 Use original components and recommended engine oil;
 Keep each other's safety when several persons do;
 Inspect looseness and operating state of components after reassembling them.;
 Take high care of gasoline, which is explosive, and never use gasoline as lotion.
TABLE OF CONTENTS:
Keepway Focus 50 Matrix 50 Scooter Digital Workshop Repair Manual 2006 – 2012
SPECIFICATIONS
DIMENSION AND NET WEIGHT
OVERALL LENGTH 1830mm
OVERALL LENGTH 695mm
OVERALL HEIGHT 1160 mm
WHEELBASE 1295mm
NET WEIGHT 92kg
CHASSIS
Front shock absorberspring, without damp
Rear shock absorberspring, oil damp
Turning angle 48 º (toward the
left\toward the right)
Front wheel120/70-12
Rear wheel130/70-12
Front brakeDiscφ190
Rear brakeDrumφ110
ENGINE
Type two-stroke, forcible wind cooling
Intake system piston-reed valve
Cylinder QTY1
Bore 400mm
Stroke 396mm
Discharge 498mL
Compression ratio 69:1
Carburetor flat inhale stopper style
Air cleaner dry
Starting system electricity start and kicking start
Lubricating system pressure lubricating
ELECTRIC
Ignition mode CDI
Ignition timing 150 at 1500RPM
Spark plug BP8HS
Storage battery YTX5L-BS
Generator AC magneto
Fuse 8A
Headlight 12V—35/35W
Turning light 12V/10W
Taillight 12V—21/5W
Meter light 12V/17W
Oil level signal indicator light 12V/3W
Turning signal indicator light 12V/3W
CAPACITY
FUEL TANK 52L
ENGINE OIL TANK 1L
GEAR OIL 1L
Transmission system
Clutch system dry auto acentric
Gearshift mechanism CVT stepless
Operating mode of gears shift mechanism Automatic acentric
Stepless shift range 086~264
PLEASE NOTE:
This is the SAME manual used by the dealers to troubleshoot any faults in your vehicle. This can be yours in 2 minutes after the payment is made.
Contact us at [email protected] should you have any queries before your purchase or that you need any other service / repair / parts operators manual.