Honda CBR250R Service Manual – PDF DOWNLOAD
DESCRIPTION:
Honda CBR250R Service Manual – PDF DOWNLOAD
Preface
This service manual includes the service information for HondaCBR250FOUR and CBR25OR. However, only the part which differs from 250FOUR is described for 25OR. Amended points from CBR25OR(H) are described for CBR25OR(J), so for CBR25OR(K). Differences such as the outlook are not mentioned as they do not affect the maintenance
Section 1 – includes general cautions for maintenance work. Please use this manual after reading the section
Section 2 – describes about procedures for inspection and adjustments. Please conduct regular inspection by following the procedure.
Section 3 – and onwards describes procedures for inspection and assembly/disassembly of individual parts.
In the first pages of each sections, you find the figures, maintenance information, troubleshooting charts for your convenience.
Structure Description
Engine
The vehicle is equipped with a water cooled inline 4 cylinder engine. The engine is inclined forward- 35° This inclination enables an improved straight intake manifold port, which allows smooth flow of air-fuel mixture gas.
Gear drive system was applied to the cam shaft instead of chain drive system. The gear system is optimised for high speed operation. In order to provide smooth valve operation at high speed, the engine has lower shim design. Also, carbon hardened connecting rods used to reduce friction loss.
In order to reduce friction loss and to operate valves in accurate timing, gear driven cam system is applied. The figure below shows the linkage between the crankshaft and the cam gears.
The crankshaft power is transmitted to the cam gear through the primary driven gear (clutch outer gear), which is on the same axle for the transmission main shaft. This mechanism is quite different from the V-gear drive system, which the crankshaft directly drives cam gears.
TABLE OF CONTENTS:
Honda CBR250R Service Manual – PDF DOWNLOAD
Maintenance Information
Inspection Adjustment
ENGINE
Oil lubrication system
Fuel system
Cooling system
Engine attach/detachment
Cylinder head valve
Crank case
Cylinder, piston, crankshaft
Clutch, AC generator
Gear shift linkage
Transmission
FRAME
Front wheel suspension steering
Rear wheel, brake, suspension
Braking system (Disc Brake)
Exhaust pipe, rear fender
ELECTRICAL SYSTEM
Battery, alternator
Ignition system
Self starter system
Light, meters, switches
SUPPLEMENTAL
CBR250R(H)
CBR250R(J)
CBR250R(K)
CBR250R(L)
CBR250R(R)
VIDEO PREVIEW OF THE MANUAL:

IMAGES PREVIEW OF THE MANUAL: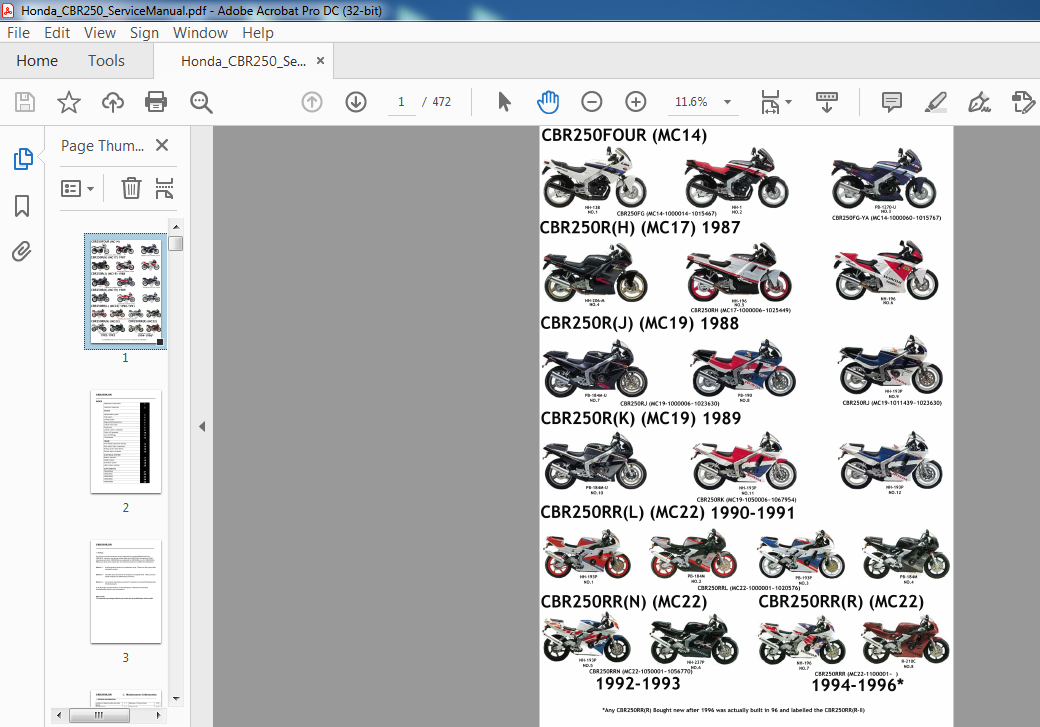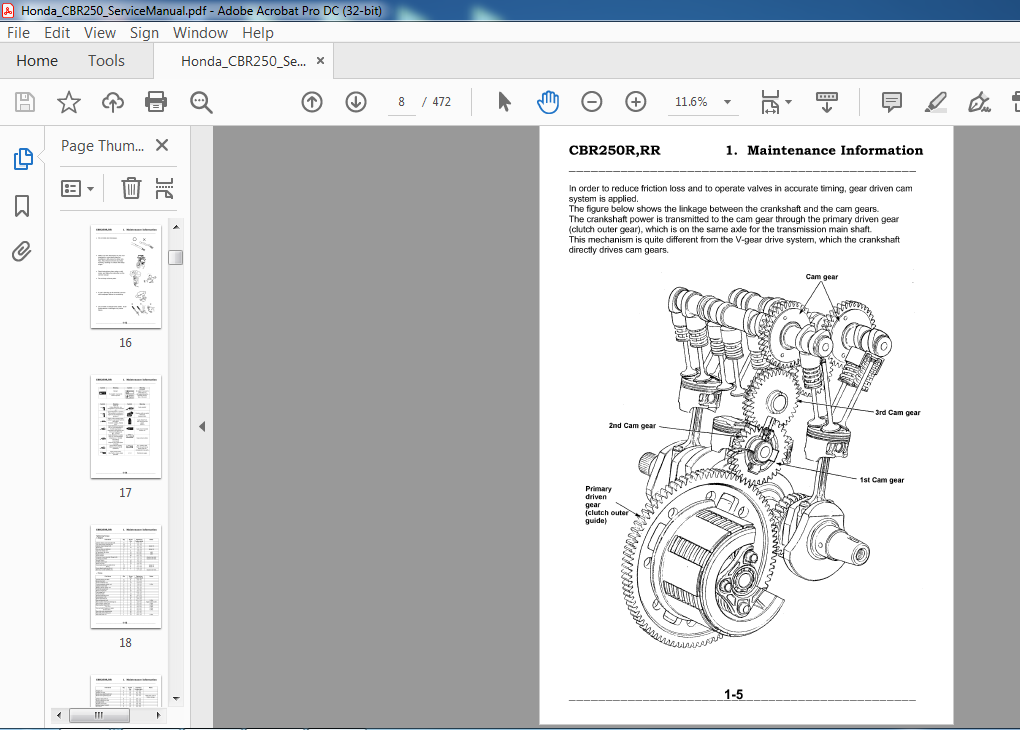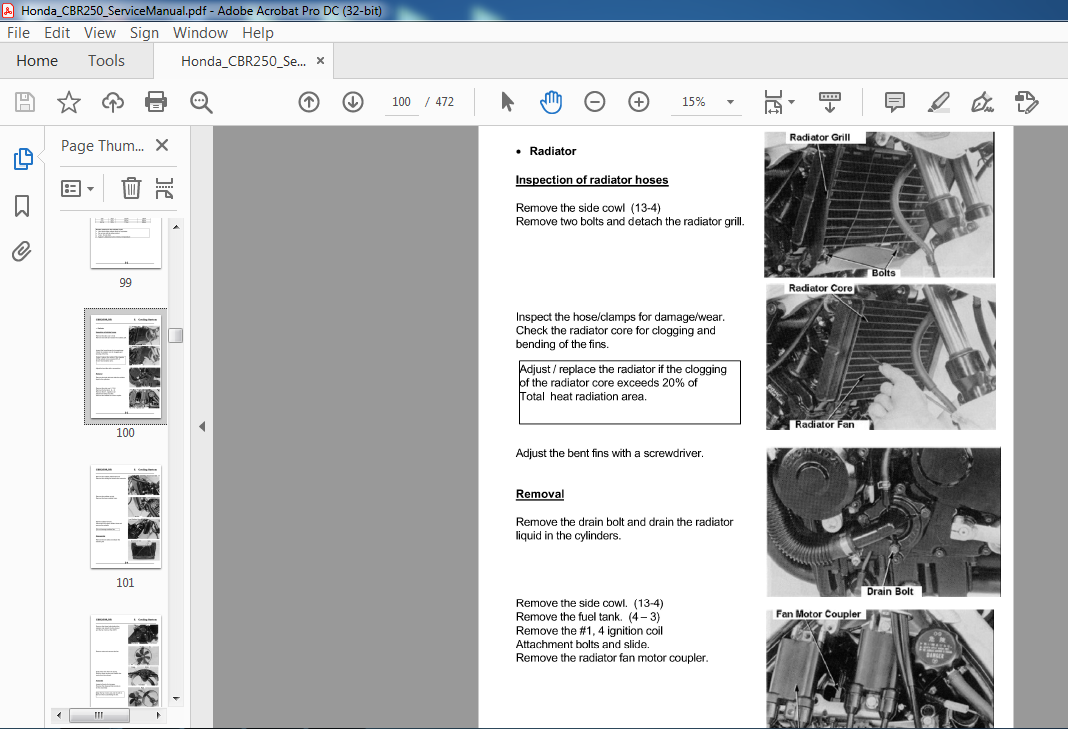 PLEASE NOTE:
This is the same manual used by the DEALERSHIPS to SERVICE your vehicle.
The manual can be all yours – Once payment is complete, you will be taken to the download page from where you can download the manual. All in 2-5 minutes time!!
Need any other service / repair / parts manual, please feel free to contact us at heydownloadss @gmail.com . We may surprise you with a nice offer
S.M