Hitachi Ex150 Operators Manual PDF DOWNLOAD
DESCRIPTION:
Flead this manual Carefully to learn how to oper» ate and service your machine correctly. Failure to do so could result in personal injury or machine damage. This manual should be considered a perma- nent part of your machine and should remain with the machine when you sell it. This machine is of metric design. Measure- ments in this manual are metric. Use only metric hardware and tools as specified. Right-hand and lett—hand sides are determined by facing in the direction of forward travel. Write product identification numbers in the Machine Numbers section. Accurately record all the numbers to help in tracing the machine should it be stolen. Your dealer also needs these num- bers when you order parts.
If this manual is kept on the machine. also file the identification num- bers in a secure place oil the machine.
IMAGES: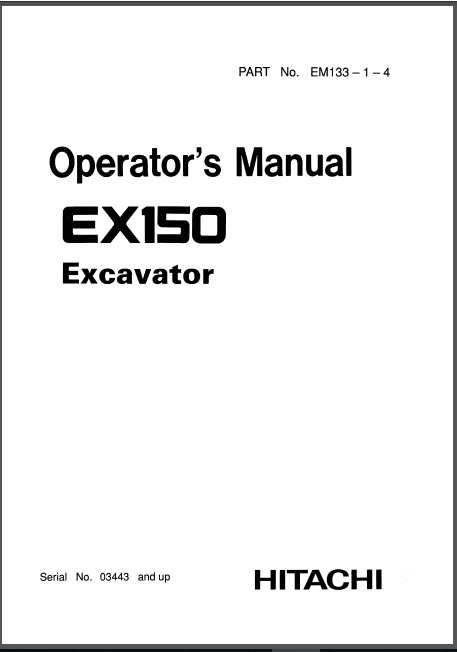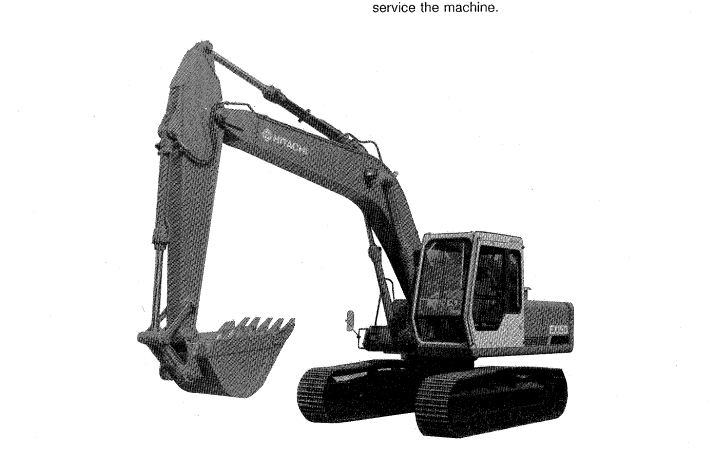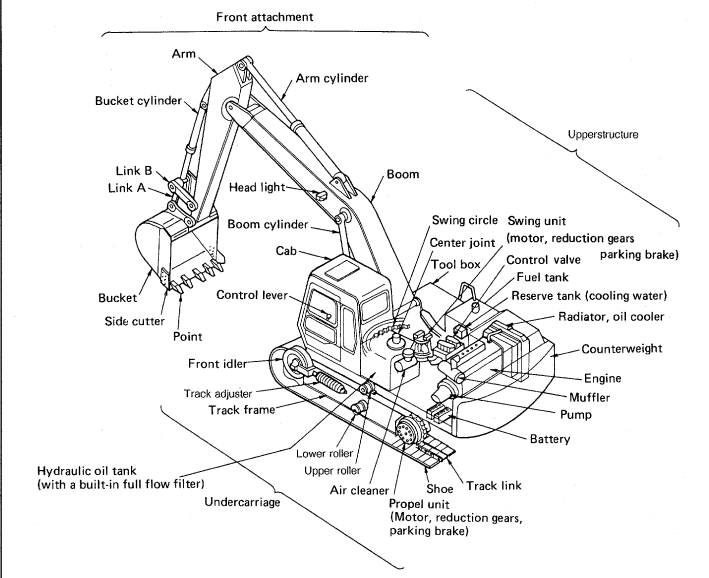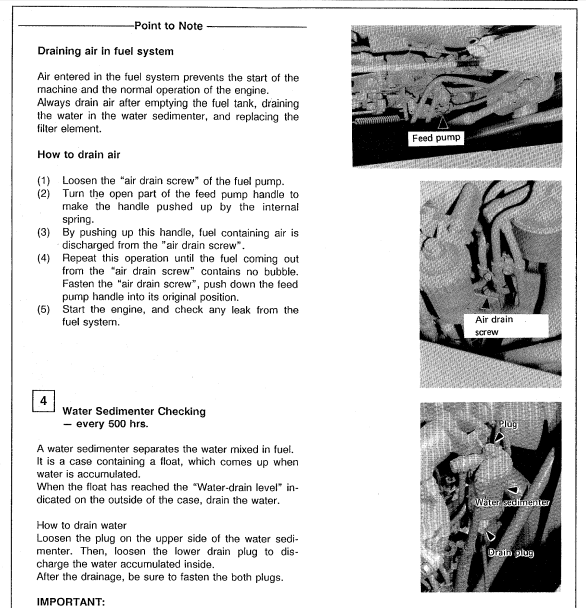 VIDEO PREVIEW:
TABLE OF CONTENTS:
NAME AND FUNCTION OF COMPONENTS
Gettingln IOutthe Machine
Controls(SDX)
Controls(DX)
lnstrument PaneHSDX)
Instrument Panal(DX)
Accelerator Lever
Startor Switch
Gauges and lncficators
Mode Selection(SDX)
TraveL Lovors
ControiL avars
Seat Belt
Operetor Seat Adiustment
Emergency Exit
Brealdng-htheNewMadtine
Broak-InthoExcwatorCorroctly
PRESTARTINSPECTION
OPERATION
StartingtheEngine
Operating
Operatithacldtoe
Instruction for LongArm
Faco Shove Operation
Parking the Machina
TRANSPORTING
PLEASE NOTE:
This is the SAME exact manual used by your dealers to fix your vehicle.
The same can be yours in the next 2-3 mins as you will be directed to the download page
immediately after paying for the manual.
Any queries / doubts regarding your purchase, please feel free to contact [email protected]