Hitachi Ex100wd-2 Excavator Service Manual
FILE DETAILS:
FILE TYPE:PDF
DOWNLOADABLE:YES
MANUAL LANGUAGE:ENGLISH
PAGES:1249
DESCRIPTION:
The each technical manual is serially numbered and its number is recorded by us with the name of the persrm who received the technical manual. And they are referred when the delivered technical manuals are required to be revised by up-to-date in- Iormation as such inlormation must be supplied quickly and correctly. Please. advise us the name of person who keeps the technical manual and is responsible to keep it up-to-date by sending back to us the slip of the ship- ping Information sheet enclosed in the technical manual. In case that the personal administration change is made, please inform us of the name of the person who is newly appointed to maintain the technical manual.
TABLE OF CONTENTS:
Hitachi Ex100wd-2 Excavator Service Manual
SECTION 01-SPECIFICATIONS
Group OI General Intormation
Group 02 Dimensions and Weights
Group 03 Fuels and Lubricants
Group 04 lnterchangeabiIity
SECTION 02-UPPERSTRUCTURE
Group 01 Layout
Group 02 Tanks
Group 03 Pump Device
Group 04 Swing Device
Group 05 Pipings
Group 06 Control Valve
Group 07 Pilot Valve
Group 08 Lock Valve
Group 09 Shockless Valve
Group 10 Accumulator
Group 11 Solenoid Valve
SECTION 03-UNDERCARRIAGE
Group 01 Outline
Group 02 Power Train System
Group 03 Propel Shaft
Group 04 Transmission
Group 05 Axle
Group 06 Travel Motor
Group 07 Swing Bearing
Group 08 Center Joint
Group 09 Steering Valve
SECTION 04-ELECTRICAL SYSTEM
Group 01 Component Location
Group 02 Engine Control System
Group 03 Monitor
Group 04 Circuit Operation
Group 05 Inspection and Maintenance
SECTION 05-HYDRAULIC SYSTEM
Group OI General '
Group 02 Control System
Group 03 Main Hydraulic Circuit
SECTION (IS-PNEUMATIC (AIR) SYSTEM
Group 01 Air Circuit
Group 02 Air Compressor
Group 03 Governor
Group 04 Pressure Protection Valve
Group 05 Air Dryer
Group 06 Brake Valve
Group 07 Master Cylinder
SECTION 07-OPERATIONAL
PERFORMANCE TEST
Group 01 Introduction
Group 02 Engine Test
Group 03 Excavator Test
Group 04 Hydraulic Component Test
SECTION Oil-TROUBLESHOOTING
Group 01 Diagnosing
Group 02 Connector Procedure
Group 03 Troubleshooting (A)
Group 04 Troubleshooting (B)
Group 05 Troubleshooting (C)
Group 06 Harness Test
SCREENSHOT OF THE MANUAL: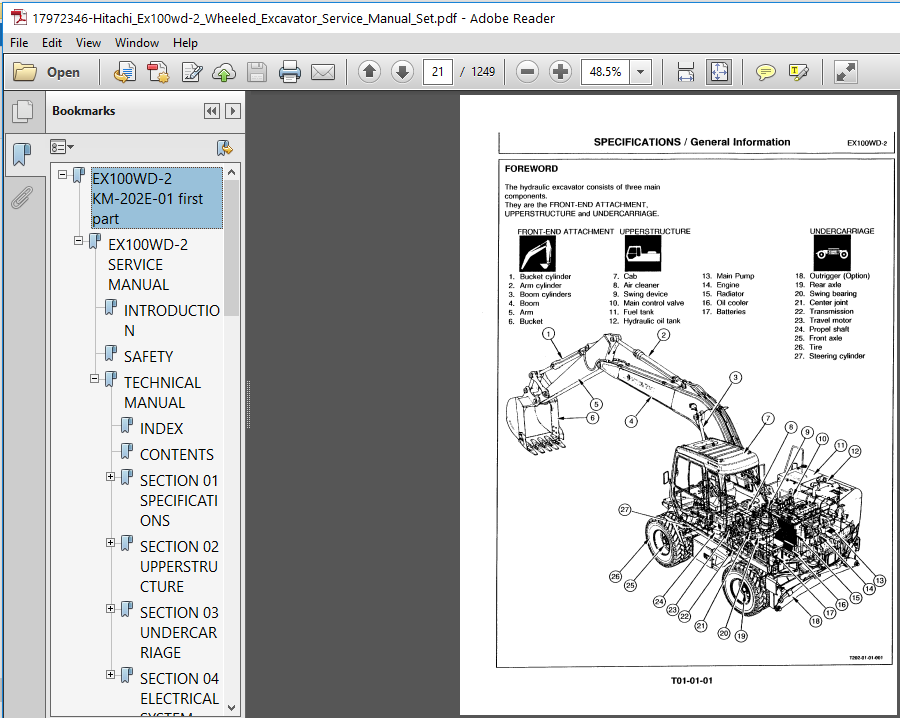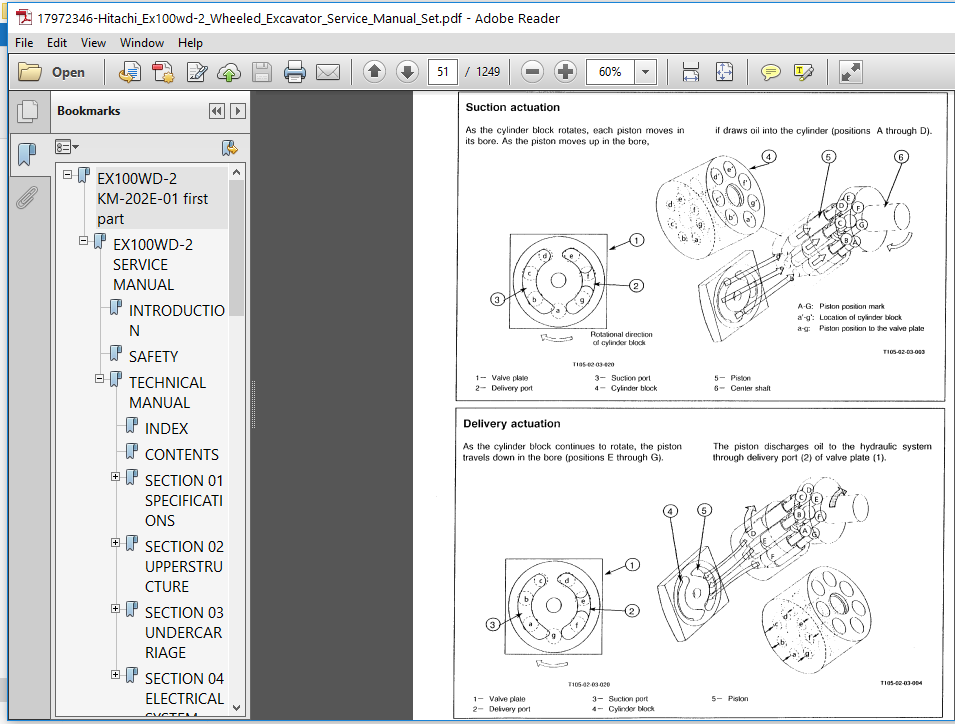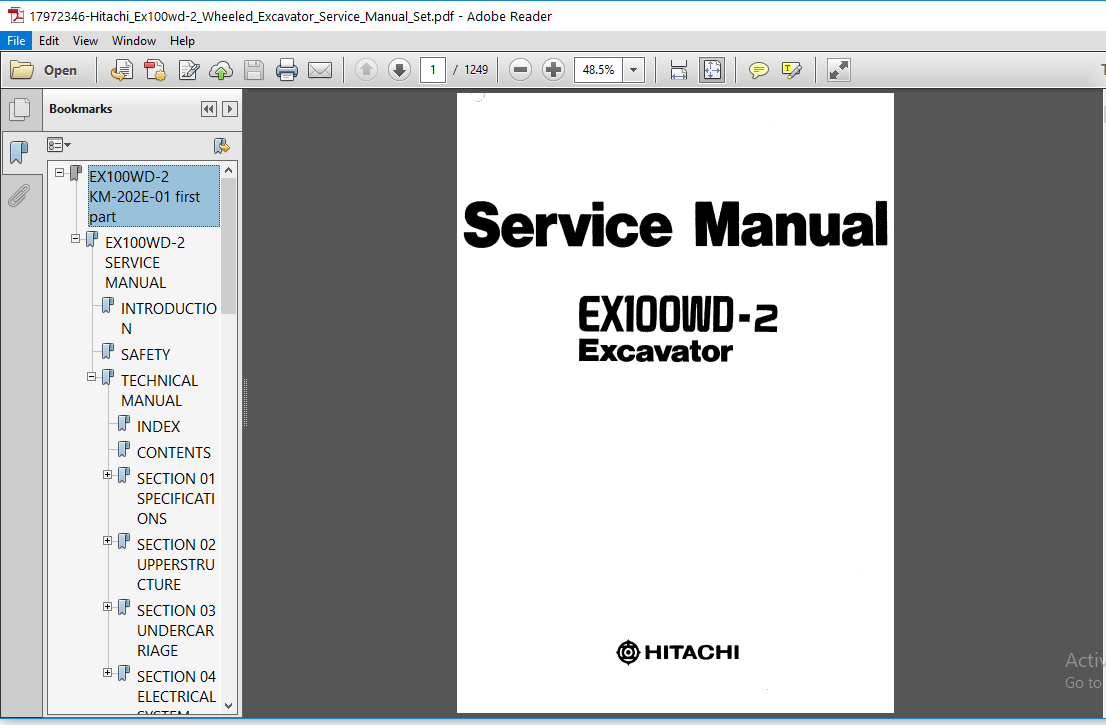 VIDEO PREVIEW:
PLEASE NOTE:
⦁ This is the SAME exact manual used by your dealers to fix your vehicle.
⦁ The same can be yours in the next 2-3 mins as you will be directed to the download page immediately after paying for the manual.
⦁ Any queries / doubts regarding your purchase, please feel free to contact [email protected]