GILERA RUNNER PUREJET 50 SERVICE REPAIR PDF MANUAL 2003-2004

FILE DETAILS:
GILERA RUNNER PUREJET 50 SERVICE REPAIR PDF MANUAL 2003-2004
LANGUAGE:ENGLISH
PAGES:259
DOWNLOADABLE:YES
FILE TYPE:PDF
VIDEO PREVIEW OF THE MANUAL:
IMAGES PREVIEW OF THE MANUAL: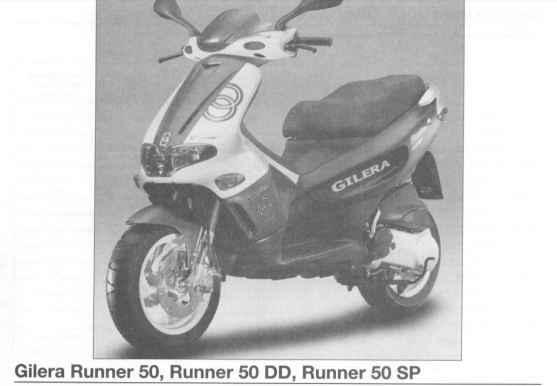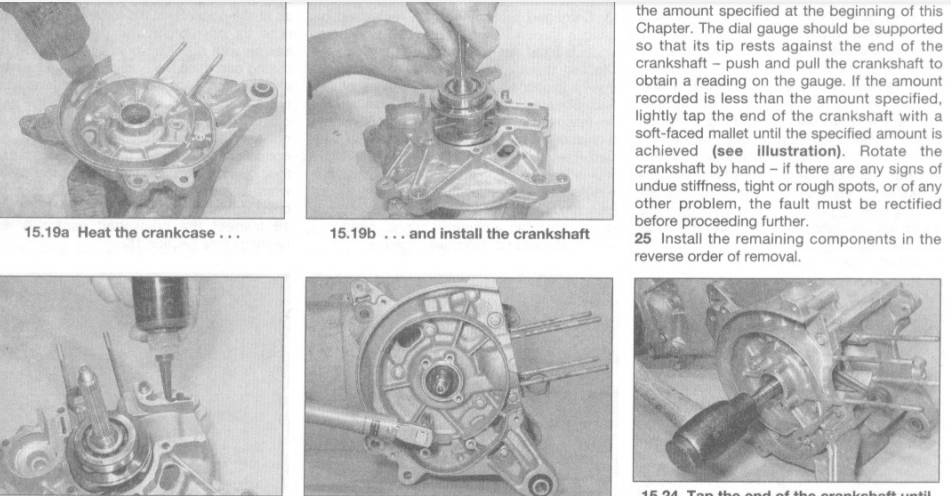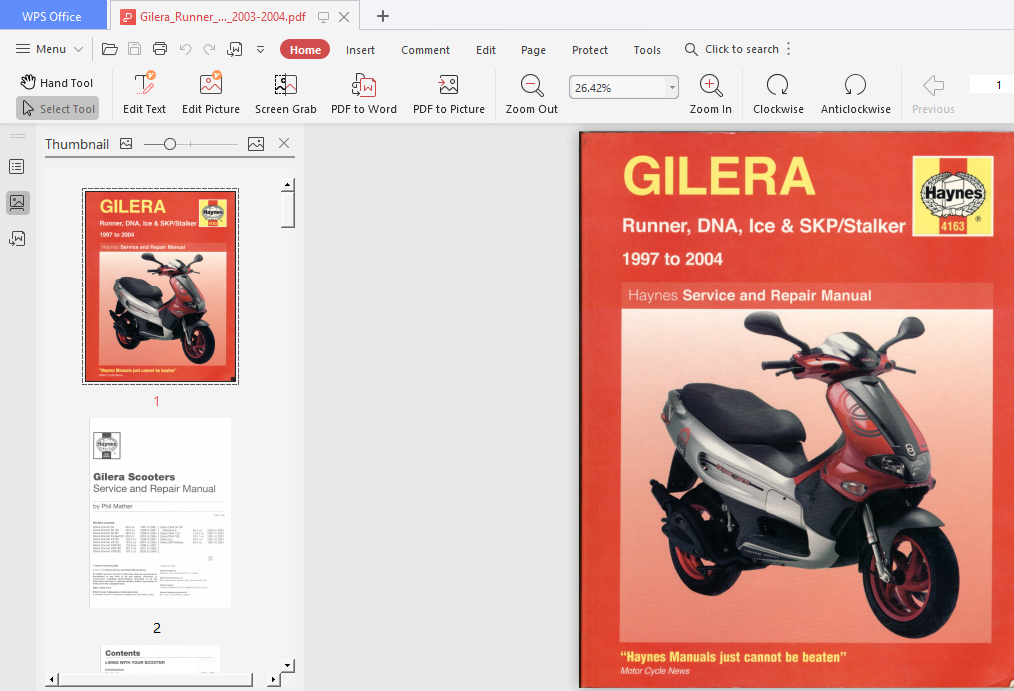 DESCRIPTION:
GILERA RUNNER PUREJET 50 SERVICE REPAIR PDF MANUAL 2003-2004
The aim of this manual is to help you get the best value from your scooter. it can do so in several ways. it can help you decide what work must be done, even il you choose to have it done by a dealer; it provides information and procedures for routine maintenance and scrvicing; and it otters diagnostic and repair procedures to follow when troutfle occus.
We hope you use the manual to tackle the work yourseli. For many simpler jobs. doing it yourself may be quicker than arranging an appointment to get the scooter into a dealer and making the trips to leave it and pick it up. More importantiy.
a lot of money can be saved by avoiding the expense the shop must pass on to you to cover its labour and overhead costs. An added banalt Is the sense of satisfaction and accomplishment that you feel after doing the job yourself. References to the left or right side of the scooter assume you are sitting on the seal.
We take great pride In the accuracy of information given in this manual. but manufacturer: make alterations and design changes during the production run of a particular model of which they do not inform us. No liability can be accepted by the authors or publishers for loss. damage or injury caused by any errors in. or omissions from. the information given.
TABLE OF CONTENTS:
GILERA RUNNER PUREJET 50 SERVICE REPAIR PDF MANUAL 2003-2004
LIVING WITH YOUR SCOOTER
Introduction
The Gllera Story
Acknowledgements
About this manual
identification numbers
Buying spare parts
Salety first!
Daily (pre-ride checks)
Engine Oil level check — four-stroke models
Fuel and two-stroke oil checks
Coolant level check – liquid-cooled models
Brake fluid level check — disc brake models
Tyre checks
Suspension and steering checks
Legal and safety checks
MAINTENANCE.
Routine maintenance and servicing
Model specifications and service schedules
Routine maintenance and servicing procedures
REPAIRS AND OVERHAUL
Engine, transmission and associated systems
Air—cooled two-stroke engines (SKP/Stalker and ice)
Liquid-cooled two-stroke engines (Runner 50. 50 DD. SOSP. Purejet 50.
FX125. FXRl 80 and DNA 50 GP]
Four-stroke liquid-cooled engines (Runner VX125, VXR180. VXRZOO
and DNA 125. 180)
Transmission
Cooling system (liquid-cooled models)
Fuel and exhaust systems
lgnition system
Chassis components
Frame. steering and suspension
Brakes. wheels and tyres
Bodywork
Electrical system
Wiring diagrams
REFERENCE
Conversion factors
Fault Finding
Index
PLEASE NOTE:
⦁ This is the SAME manual used by the dealers to troubleshoot any faults in your vehicle. This can be yours in 2 minutes after the payment is made.
⦁ Contact us at [email protected] should you have any queries before your purchase or that you need any other service / repair / parts operators manual.