Suzuki GV 1200 GL Madura '85 a '86 – Service Manual
IMAGE PREVIEW: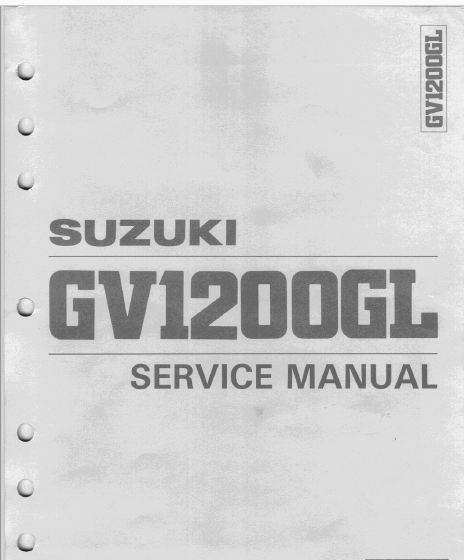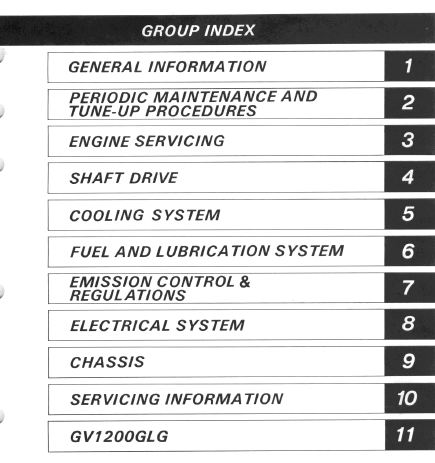 sample content from manual

LASH ADJUSTER AND CAM FOLLOWER
1. Inspection each cam follower and lash adjuster for wear, dent and/or damage. If any defect is found replace with a new one
2. Compress and stroke the plunger with your fingure by using air bleeding tool and remove the oil completely from the lash adjuster body. Wash it with kerosene and inspect the lash adjuster
where it strokes smoothly If any hiches or stickiness is replace it with a new one.
CAUTION
When removing the camshaft holder, cam shaft and cam folloer from the cylinder head, always use kerosene to bleed the air from the lash adjuster before reinstaling. Never use any solvent, fluid
or oil when bleeding the lash adjuste,or it may cause engine damage.
File Format: PDF 
Compatible: All Versions of Windows & Mac 
Language: English 
Requirements: Adobe PDF Reader & WinZip 
 PLEASE NOTE:
This is the SAME MANUAL used by the dealerships to diagnose your vehicle
No waiting for couriers / posts as this is a PDF manual and you can download it within 2 minutes time once you make the payment.
Your payment is all safe and the delivery of the manual is INSTANT – You will be taken to the DOWNLOAD PAGE