Doosan Daewoo Dx340lc Hydraulic Excavator Service Manual
FILE DETAILS:
Doosan Daewoo Dx340lc Hydraulic Excavator Service Manual
FILE TYPE:PDF
DOWNLOADABLE:YES
MANUAL LANGUAGE:ENGLISH
PAGES:840
SAMPLE PAGE FROM THE MANUAL:
Doosan Daewoo Dx340lc Hydraulic Excavator Service Manual
Check the operating condition of the equipment, and the actuation of the bucket, arm, boom, travel, and swing systems.
• Check the machine for any abnormal noise, vibration, heat, smell, or abnormality with the gauges. Check also for leakage of air, oil, and fuel.
• If any abnormality is found, repair the problem immediately. If the machine is used without repairing the problems, it may lead to unexpected injury or failure.
• Clear all personnel from directly around machine and from the area.
• Clear all obstacles from the machine's path. Beware of hazards.
• Be sure that all windows are clean. Secure the doors and the windows in the open position or in the shut position.
• Adjust the rear view mirrors for best visibility close to the machine. Make sure that the horn, the travel alarm (if equipped), and all other warning devices are working properly.
• Fasten the seat belt securely.
TABLE OF CONTENTS:
Doosan Daewoo Dx340lc Hydraulic Excavator Service Manual
Safety
Track Excavator Safety SP000014
Specifications
Specification for DX340LC SP000244
General Maintenance
General Maintenance Procedures SP000016
Standard Torques SP000017
Upper Structure
Cabin SP000018
Counterweight SP000019
Fuel Tank SP000277
Swing Bearing SP000022
Swing Reduction Gear SP000249
Lower Structure and Chassis
Track Assembly SP000024
Air Conditioner SP000025
Engine and Drive Train
Drive Coupling (Main Pump) SP000026
Hydraulics
Hydraulic System Troubleshooting, Testing and Adjustment SP000276
Accumulator SP000028
Center Joint (Swivel) SP000181
Cylinders SP000030
Swing Motor SP000261
Travel Motor SP000253
Main Pump SP000278
Gear Pump SP000260
Main Control Valve SP000034
Remote Control Valve (Work Lever / Joystick) SP000069
Travel Control Valve (With Damper) SP000070
Breaker EPPR Valve (Opt) SP000192
Hydraulic Schematic (DX340LC) SP000259
Electrical System
Electrical System SP000038
Electrical Schematic (DX300LC/340LC) SP000039
Attachments
Boom and Arm SP000040
Bucket SP000041
SCREENSHOT OF THE MANUAL: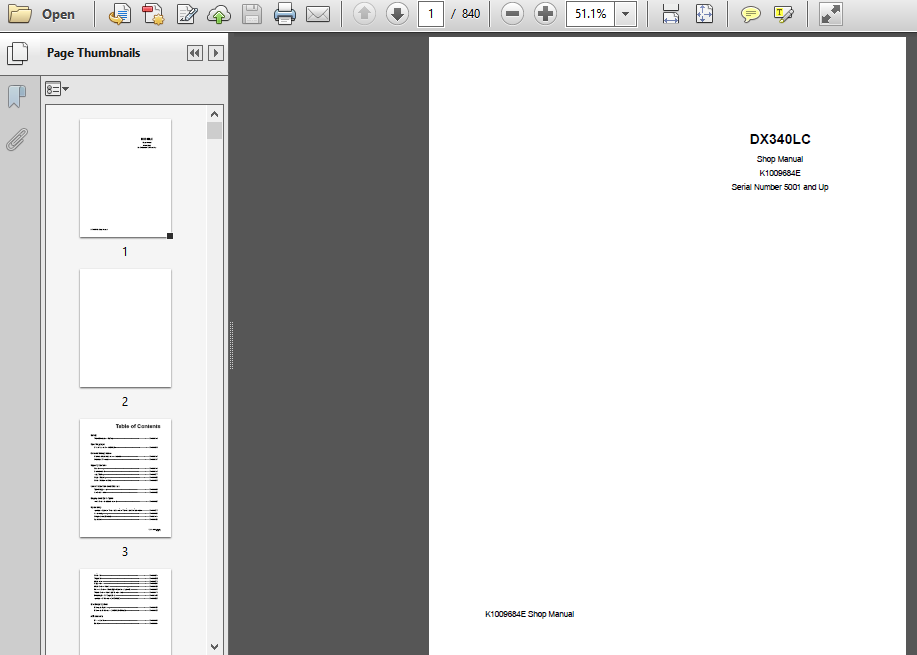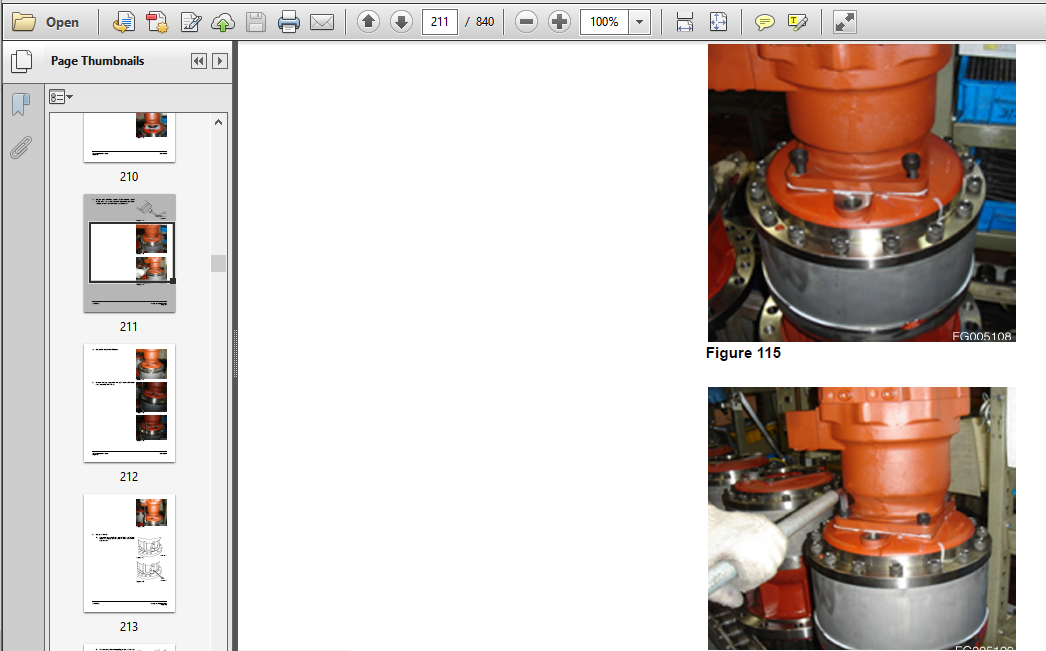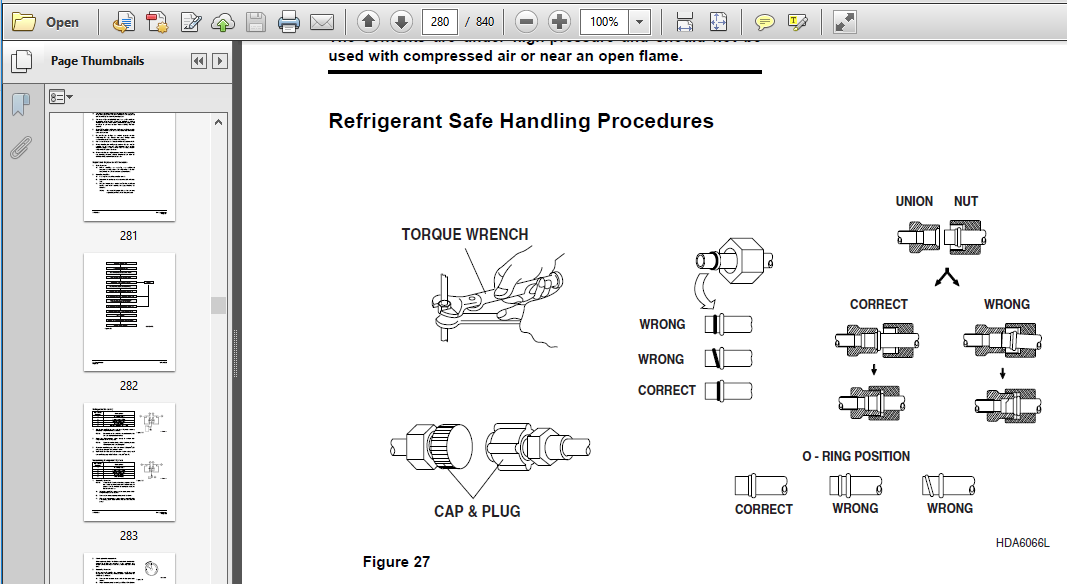 VIDEO PREVIEW:
PLEASE NOTE:
⦁ This is the SAME manual used by the dealers to troubleshoot any faults in your vehicle. This can be yours in 2 minutes after the payment is made.
⦁ Contact us at [email protected] should you have any queries before your purchase or that you need any other service / repair / parts operators manual.