Deutz Fahr Agrotron 230 260 Mk3 Tractor Service Repair Workshop Manual
VIDEO PREVIEW OF THE MANUAL:
DESCRIPTION:
The purpose of this workshop manual is to provide instruction for repair technicians and a practical guide to improving the quality of repairs. This manual enables repair technicians to acquire a thorough knowledge of the machine, indicating the correct methods for fault diagnosis, for working in safety and for accurate dimensional checks and visual inspections.
The instructions also indicate the products to use, the tightening torques and the adjustment data. The technical material contained in this manual is reserved to Authorised Dealers and Service Centre who will be duly informed of any technical changes to the machines in question through the issue of documents regarding modifications, updates and supplements for optional equipment.
All technicians and their colleagues are expressly forbidden from reproducing any part of this manual in any form or from communicating the contents to third parties without the express written permission of the Manufacturer, who remains the sole owner of this document with all rights reserved in accordance with applicable laws.
IMAGES PREVIEW: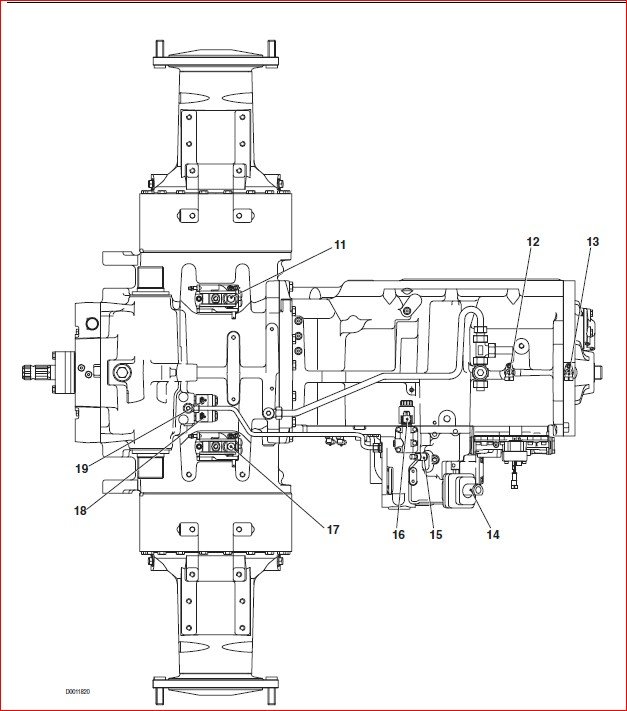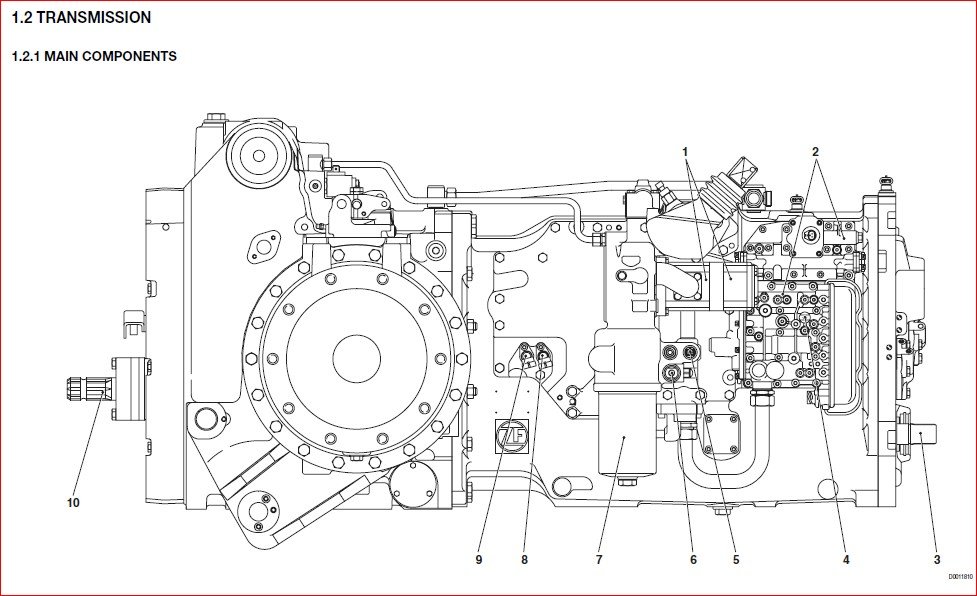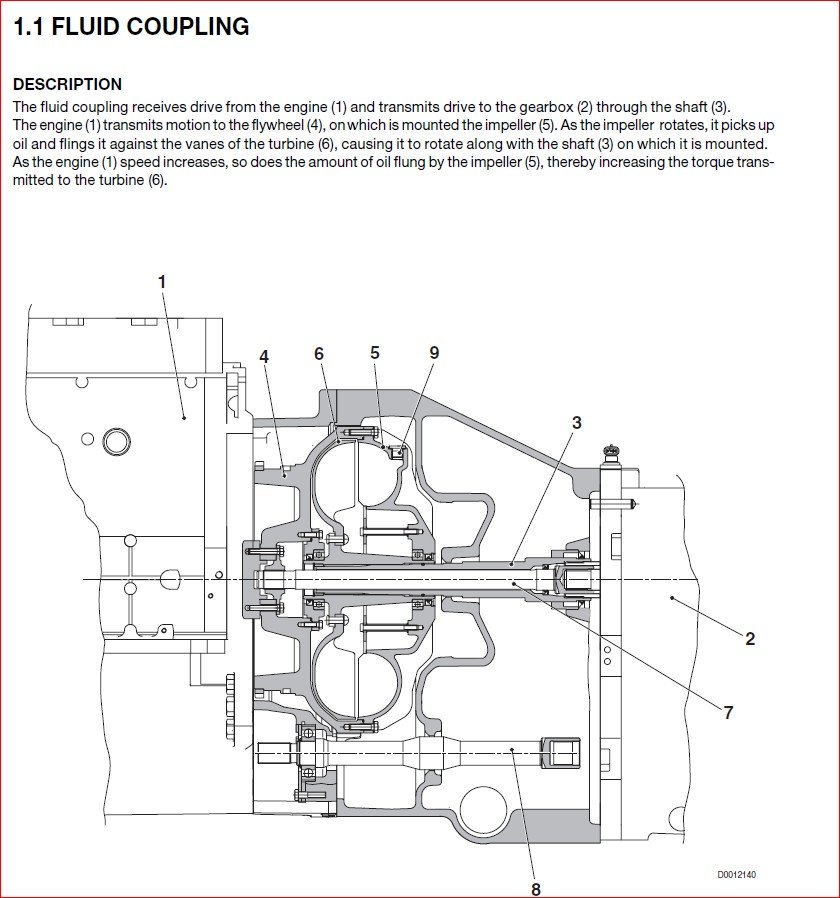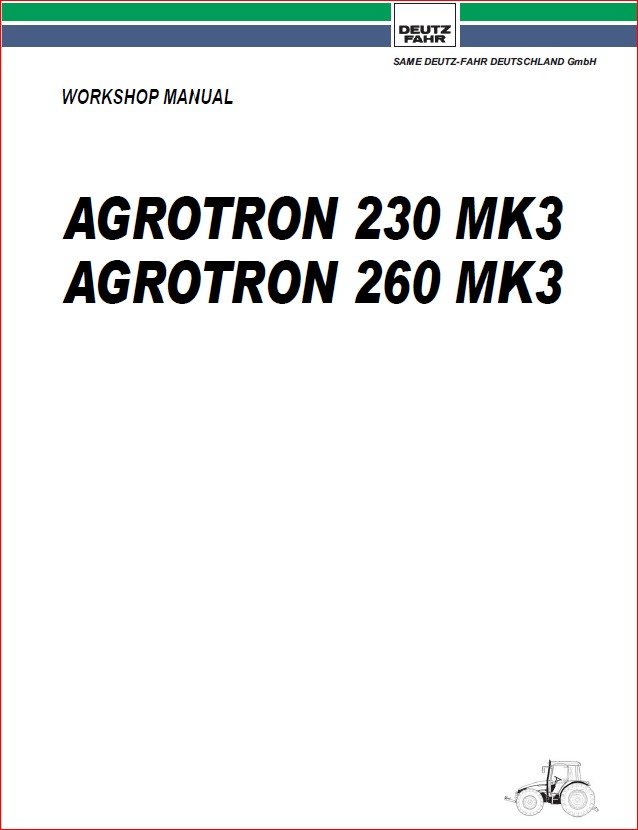 GENERAL SAFETY RULES:
1 – Even if you have a thorough knowledge of the machine as regards its components, operation and controls, always take particular care when carrying out the following operations. Remember that the machine you are working on is in need of repair or overhaul and consequently may not always behave as expected.
2 – Before starting work, clean the machine thoroughly to remove all mud, dust and road dirt. Also clean the cab to remove all traces of oil, snow and ice from the access steps and grab rails.
3 – When climbing up to or down from the cab, always ensure you maintain three points of contact at a time (foot or handholds) in order to keep your balance and prevent accidental falls.
4 – Always take special care when carrying out fault diagnosis operations; these operations often require two persons, who must never stand in front of the wheels when the engine is running.
5 – When carrying out checks and repairs, wear close-fitting clothing, safety goggles and protective gloves that are suitable for the task (cleaning, draining fluids, repairs)When working near moving parts, long hair should be gathered up and secured safely under a cap to prevent the risk of entanglement and sever injury.
CONTENTS OF  THE MANUALS:
1. TRANSMISSION
• INTRODUCTION
• FLUID COUPLING
• TRANSMISSION
• MAIN COMPONENTS
• TRANSMISSION HYDRAULIC SYSTEM
• GEARBOX
• GEARBOX COMPONENTS
• MAIN CLUTCH
• HYDRAULIC GEARBOX AND SHUTTLE DISTRIBUTION VALVE
• CLUTCH ENGAGEMENT AND SOLENOID VALVE OPERATION SCHEMATIC
• TRANSMISSION ELECTRONIC SYSTEM SCHEMATIC
• REAR AXLE
• REAR PTO
2. BRAKING SYSTEM
• BRAKE MASTER CYLINDER
• BRAKE
• TRAILER BRAKING SYSTEM
• HYDRAULIC TRAILER BRAKING (ITALY VERSION)
• HYDRAULIC TRAILER BRAKING (EXPORT VERSION)
• AIR TRAILER BRAKING (ITALY VERSION)
• AIR TRAILER BRAKING (EXPORT VERSION)
• COMPRESSOR
• PRESSURE LIMITING VALVE
• CAB SUSPENSION FEED VALVE
• BRAKE APPLY SOLENOID VALVE
• TRAILER BRAKING VALVE (2-WAY)
• TRAILER BRAKING VALVE (1-WAY)