Deutz-Fahr Agrotron 210 235 265 INSTRUCTION BOOK Manual – PDF DOWNLOAD
DESCRIPTION:
Deutz-Fahr Agrotron 210 235 265 INSTRUCTION BOOK Manual – PDF DOWNLOAD
prior to starting your tractor; )ou should first carefully read tlese operating instructions as well as the additional instruc- tions, if any, (e.g. for front loader, front power lift etc.) to get familiarized with it within short time. In this way, you will avoid accidents, maintain the warranty of the manufacturer amt will always avail on a functioring and operable tractor.
This tractor has been defined by the manufacturer and constnicted for use in agriculture — the intended purpose — and all uses in excess of this shall be deemed not to be in conformity with tie intended purpose. The manufacturer will not be re- sponsible for resulting damages. The risk will be borne solely by the user.
Use in accordance with the intended purpose also includes obeying the operating, servicing and repair instructions stipu- lated by the manufacturer. Beyond the regular care and maintenance, a competent treatment of the tractor will save its value and is, in many cases, a pre-condition for warranty claims.
The tractor must only be used, serviced and repaired by persons who have the necessary skills and were instructed about the risks involved. Tl'e relevant accident prevention regulations as well as the other generally recognized safety, industrial hygiene and road traffic regulations must be observed. It you make any changes to the tractor, this will exclude all liability claims against the manufacturerfor resulting damage.
The SAME DEUTZoFAHR design engineers have placed special emphasis on safety and efficiency. It is now up to you to oper- ate your tractor with adequate care, to maintain its efficiency and performance and thus to ensure smooth operation. SAME DEUTZ-FAHR furnishes you with all necessary irformation. And finally, one urgent request to you: If you should sell your tractor, please hand over the complete instruction booklet to the new owner – the board literature is part of the tractor!
IMAGES PREVIEW OF THE MANUAL: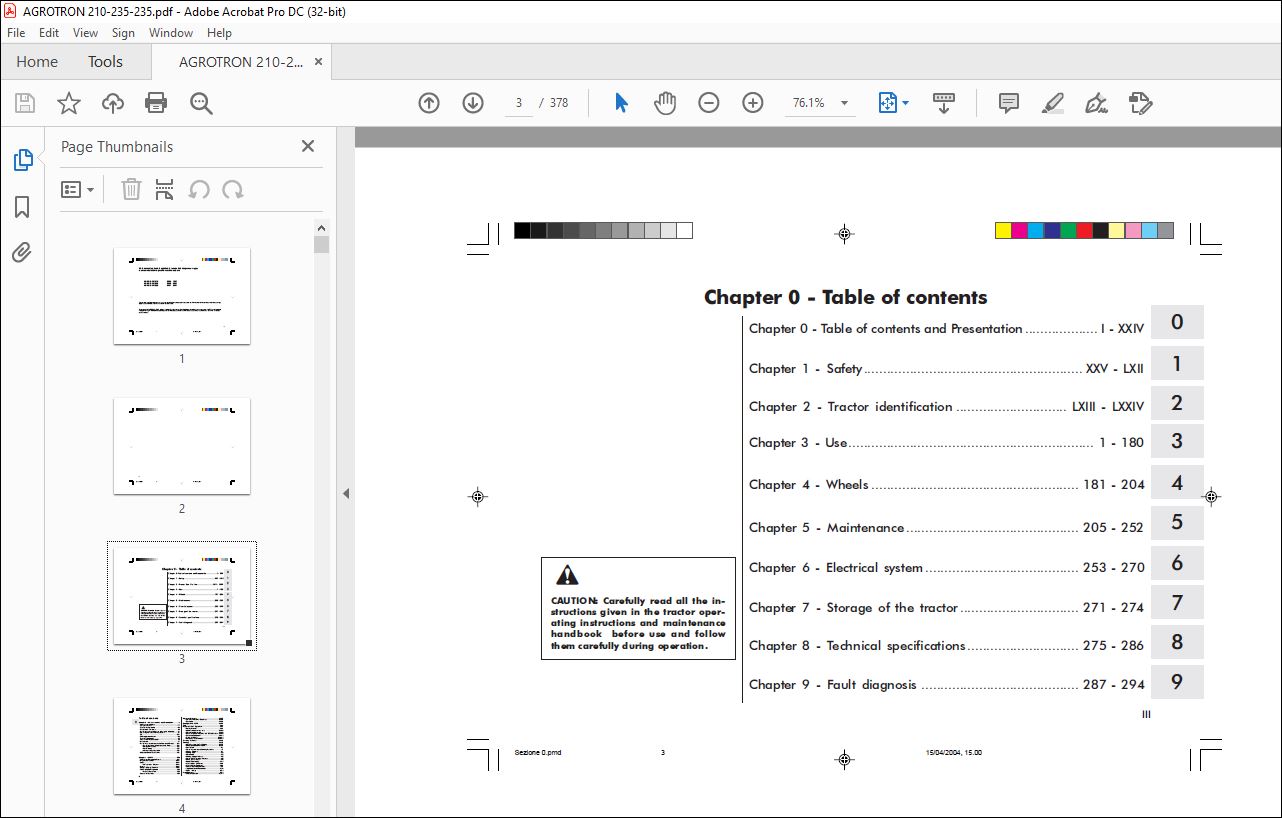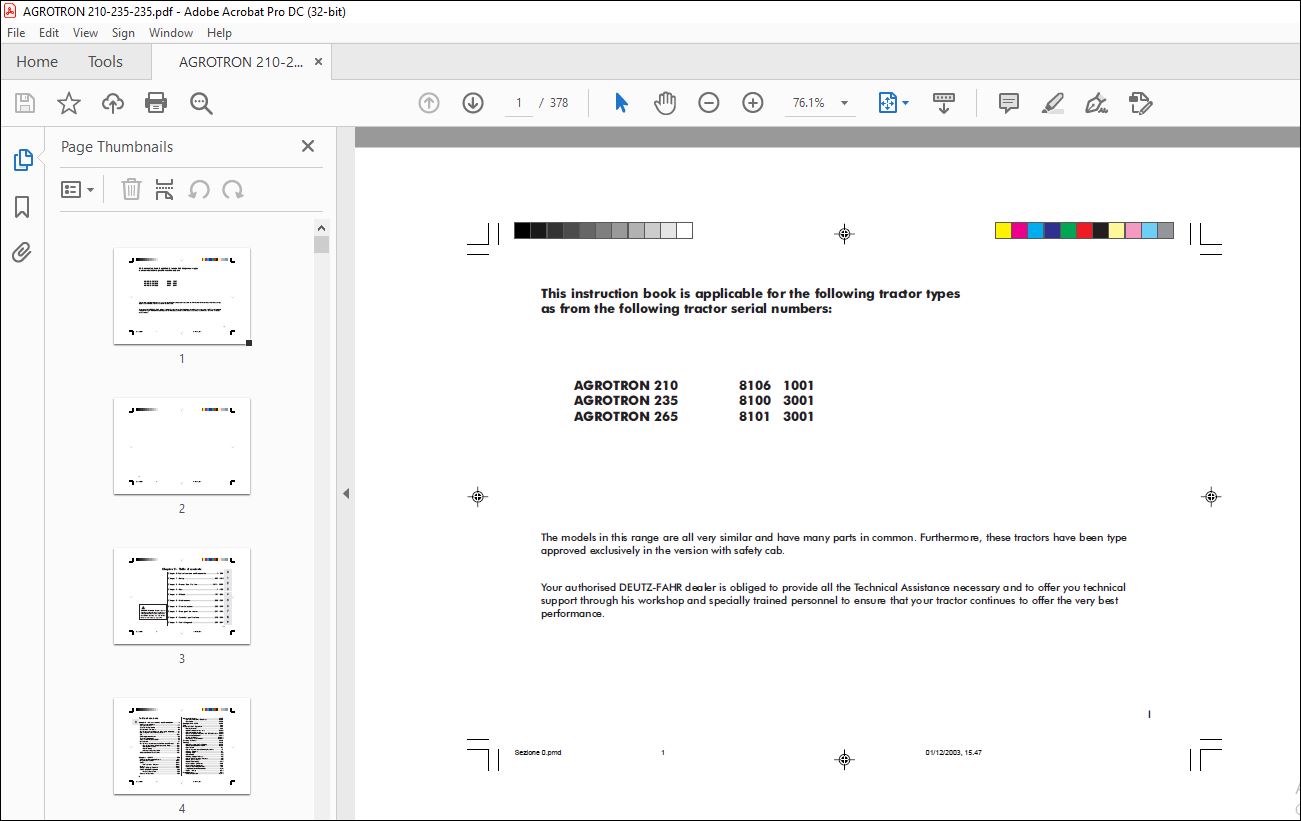 TABLE OF CONTENTS:
Deutz-Fahr Agrotron 210 235 265 INSTRUCTION BOOK Manual – PDF DOWNLOAD
Chapter 0 – Table of contents and Presentation
Chapter I – Safety
Chapter 2 – Tractor identification
Chapter 3 – Use
Chapter 4 – Wheels
Chapter 5 – Maintenance
Chapter 6 – Electrical system
Chapter 7 – Storage of the tractor
Chapter 8 – Technical specifications
Chapter 9 – Fault diagnosis
PLEASE NOTE:
This is the same manual used by the DEALERSHIPS to SERVICE your vehicle.
The manual can be all yours – Once payment is complete, you will be taken to the download page from where you can download the manual. All in 2-5 minutes time!!
Need any other service / repair / parts manual, please feel free to contact us at heydownloadss @gmail.com . We may surprise you with a nice offer
S.V