Clark Electric Forklift Truck Cem10 Cem12 Cem16 Cem20 Ctm10 Ctm12 Ctm16 Ctm20 Workshop Service Manual
FILE DETAILS:
LANGUAGE:ENGLISH
PAGES:200+
DOWNLOADABLE:YES
FILE TYPE:PDF
VIDEO PREVIEW OF THE MANUAL:
IMAGES PREVIEW OF THE MANUAL: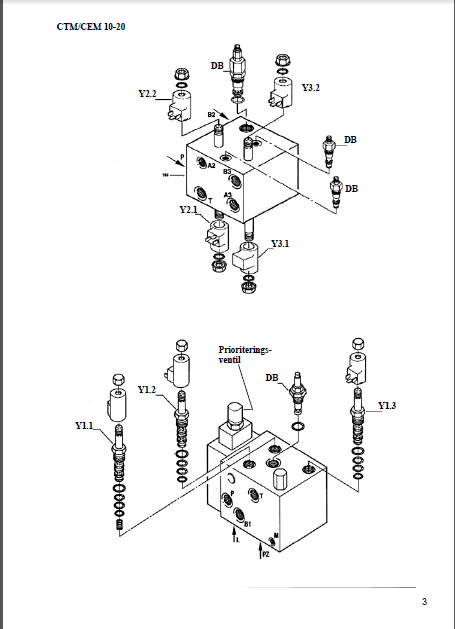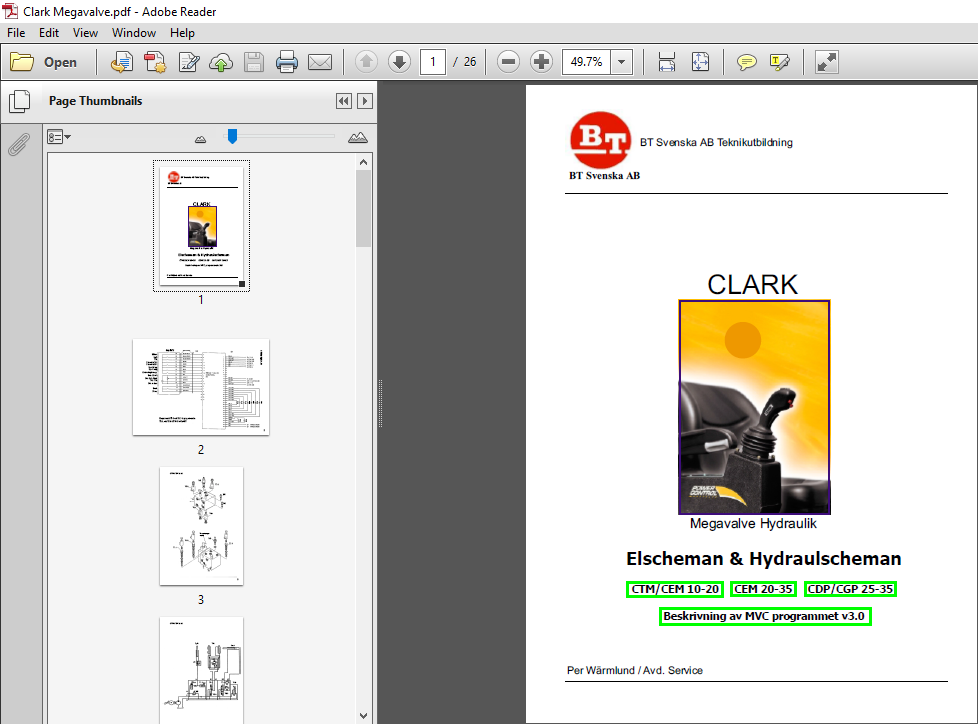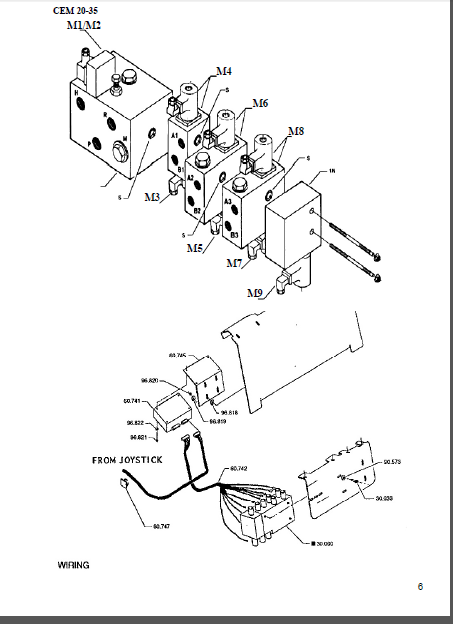 DESCRIPTION:
Clark Electric Forklift Truck Cem10 Cem12 Cem16 Cem20 Ctm10 Ctm12 Ctm16 Ctm20 Workshop Service Manual
If this failure appears, the total parameter list has to be loaded again. If the failure appears repeatedly, the electronic card has to be changed. The EEPROM is a memory for changeable data, i.e. parameters, failures, etc., which must not get lost after turning of the supply voltage.
If a value of the memory is changed, the software inquires a checksum out of the present index. This checksum is memorised. Every time the machine is turned on, the checksum is inquired again and compared with the memorised checksum. If the checksums are not identical, one or more values must have been changed.
Software monitoring:
The software (the programme) is processed step by step by the microprocessor. A counter runs in parallel to this. Each time the programme is run, it reaches a point at which this counter is set to zero. If the programme does not run properly, the counter is not set to zero, leading to the achievement of a defined numerical value at which the programme is interrupted.
The value shown indicates the voltage (V), which is given to the control, depending on the position of the accelerator pedal. The voltage during the closing of MS1 is decisive for the starting speed of the truck. If the value is too high, the truck starts jerkily. The voltage reaches its maximum value before the end of pedal movement.
The pump control system measures the battery charge status. Following measurement, the information is forwarded to the dash board. The dash board displays the information which has been received. If the value which is displayed does not correspond to the actual conditions, the value can be "readjusted"
. In order to readjust this, measure the battery voltage, add approximately 1.2V to this, and write the value which is achieved in list space L58. The value which is input must be in tenths of volts, e.g. 41.2V corresponds to 412.
TABLE OF CONTENTS:
Clark Electric Forklift Truck Cem10 Cem12 Cem16 Cem20 Ctm10 Ctm12 Ctm16 Ctm20 Workshop Service Manual
Functions
Components
Motor basic
Dashboard
Mechanic
Options
Help
Diagnose controller
Wiring diagram
Harness
Single functions
Search for failures
Power supply
Capacity part
Drive functions
Hydraulic functions
Supervision functions
Complete wiring diagram
Hydraulic Components
Hydraulic Function
Hydraulic Plan
Steering Function
Steering Components
Brake Function
Brake Components
PLEASE NOTE:
This is the same manual used by the dealers to diagnose and troubleshoot your vehicle
You will be directed to the download page as soon as the purchase is completed. The whole payment and downloading process will take anywhere between 2-5 minutes
Need any other service / repair / parts manual, please feel free to contact [email protected] . We still have 50,000 manuals unlisted