CAT Bucyrus FBL-15 LHD Utility Operator's Manual SN 5002207 – PDF DOWNLOAD
FILE DETAILS:
CAT Bucyrus FBL-15 LHD Utility Operator's Manual SN 5002207 – PDF DOWNLOAD
Language : English
Pages :116
Downloadable : Yes
File Type : PDF
DESCRIPTION:
CAT Bucyrus FBL-15 LHD Utility Operator's Manual SN 5002207 – PDF DOWNLOAD
General Information
INTRODUCTION
The operation of heavy mining machinery can be hazardous. To ensure safe operation, operators and personnel must be alert, competent, correctly trained, tested and licensed in the principles, capabilities and correct operating and isolation procedures of the machinery.
This manual is designed to provide the FBL-15 LHD/Utility operator with the proper information regarding the machine's instrumentation, operating controls and general safe working procedures. All operators of this machine must be conversant with the information contained within this manual before operating the machine.
To ensure safe and efficient operation, the FBL-15 LHD/Utility must be adequately maintained by the operators and service personnel. To achieve this, the operator's pre-start inspection procedure contained in Section 6 of this manual must be performed before any use of this machinery is undertaken. Any abnormalities should be reported immediately to service personnel to avoid costly machine repairs, production downtime and unsafe operation of the machine
DESCRIPTION
The FBL-15 is a 15000 kg Load Haul Dump/Utility machine. This allows it to be used for general purpose work throughout the mine, which includes carrying heavy loads, materials and supplies. The motive force is provided by a 153 kW Caterpillar 3126 turbocharged four-stroke inline six cylinder flameproof diesel engine package.
Flameproofing of the system includes a wet bath exhaust conditioning system complete with exhaust filtration and intake flame traps. The start system is pneumatic. The Electronic Shutdown System is an intrinsically safe electronic monitoring system.
The engine power output is connected to the constant fourwheel drive system via a drive coupling and converter through a four-speed bidirectional power shift transmission to heavy duty axles. The FBL-15 LHD/Utility utilises a wet bath exhaust system complete with an exhaust purifier.
TABLE OF CONTENTS:
CAT Bucyrus FBL-15 LHD Utility Operator's Manual SN 5002207 – PDF DOWNLOAD
Operator Manual - Cover Page.pdf...................... 1
Table of Contents..................................... 3
Section 1 General Information-Wet..................... 7
Section 2 General Safety and Precautions..............11
Section 3 Gauge Parameters and Colour Coding..........15
Section 4 Machine Orientation, Controls, Functions....17
Section 5 Machine Isolation...........................33
Section 6 Pre-Start Procedure.........................41
Section 7 Engine Starting Procedure...................51
Section 8 Post Start Checks...........................53
Section 9 Stopping the Engine.........................55
Section 10 Tramming the Machine.......................57
Section 11 Stopping and Braking.......................59
Section 12 Driving on a Ramp..........................61
Section 13 Parking on a Ramp..........................63
Section 14 Loading....................................65
Section 15 Dumping....................................67
Section 16 Towing the Machine when Disabled...........69
Section 17 Towing with the Machine....................71
Section 18 Air Venting the Fuel System................73
Section 19 Air Venting the Engine Cooling System......75
Section 20 Attaching Attachments......................77
Section 21 Detaching Attachments......................79
Section 22 Electronic Shutdown System.................81
Section 23 Fluid Specification Table..................85
Section 24 Attachments................................87

IMAGES PREVIEW OF THE MANUAL: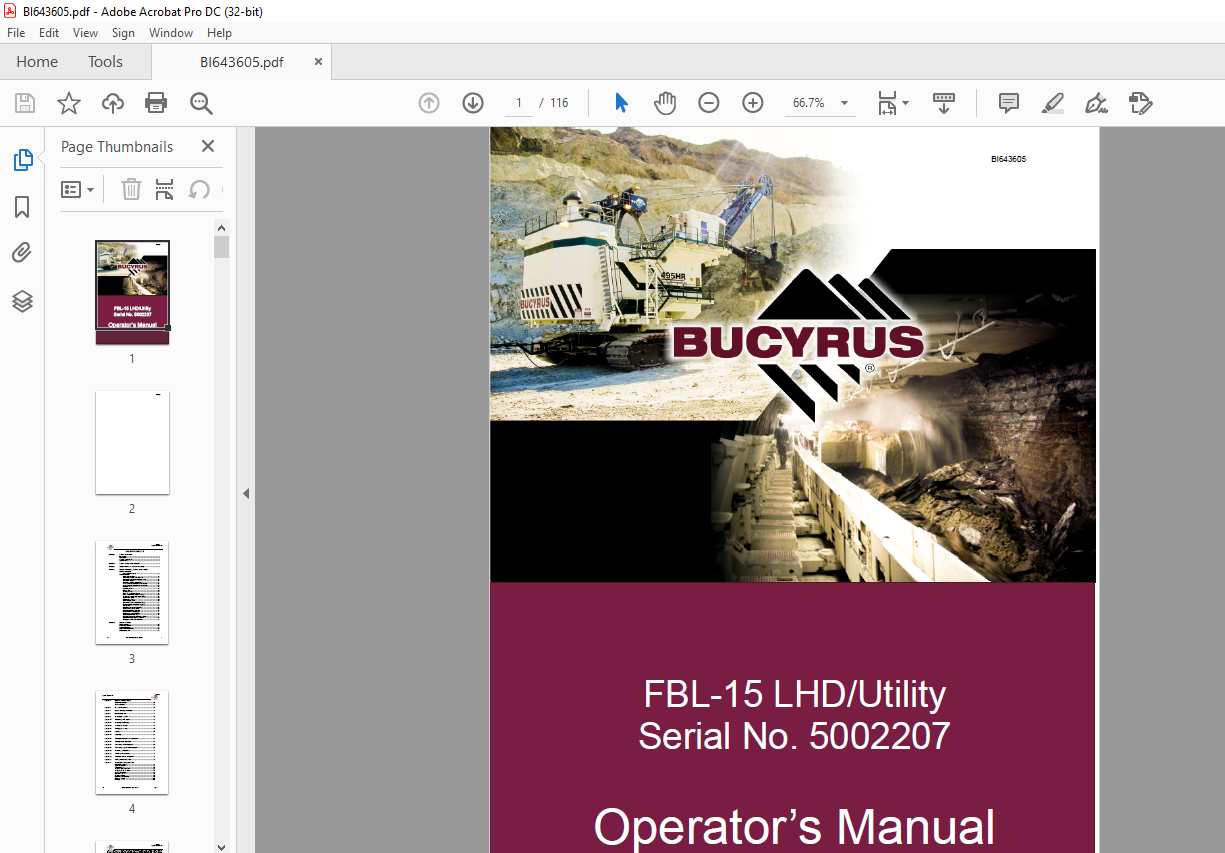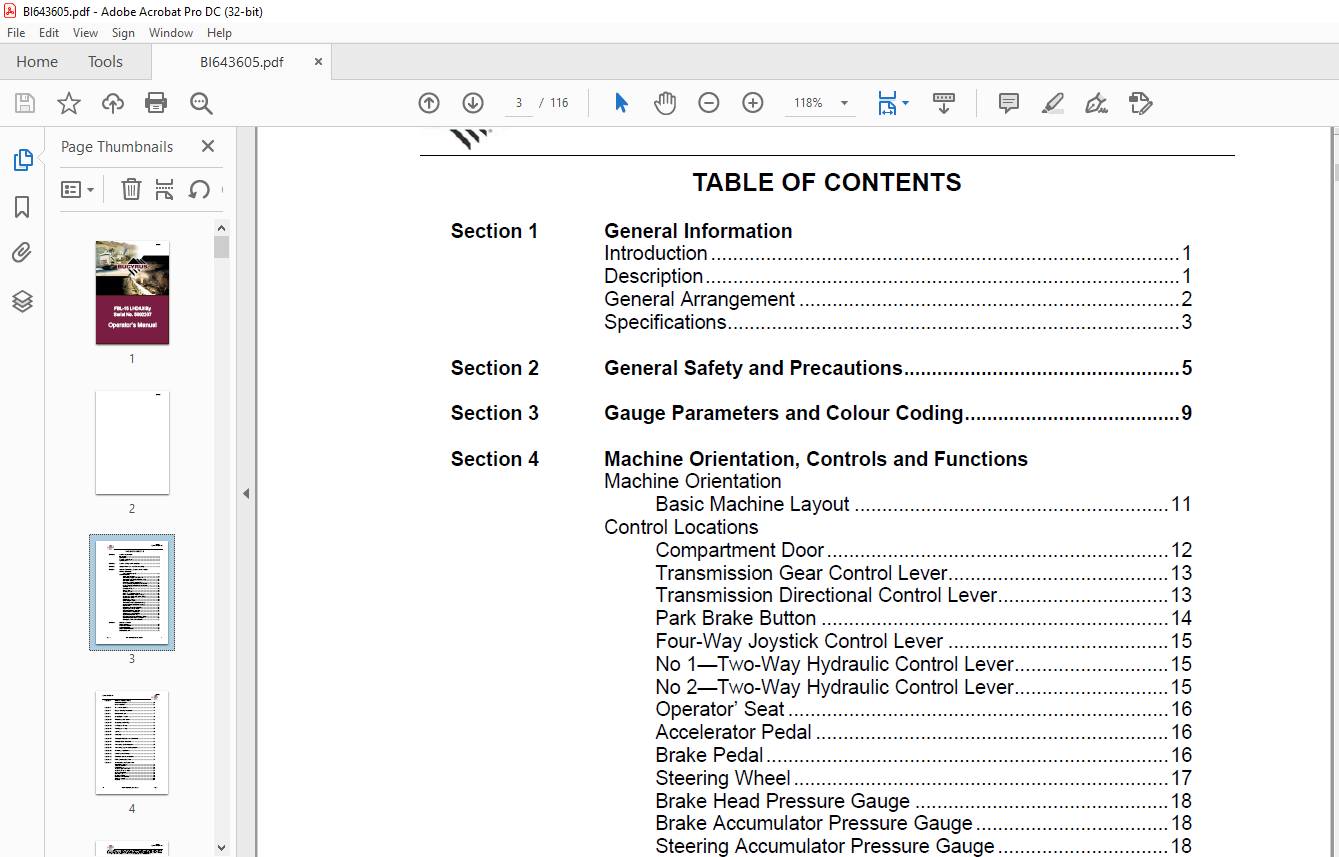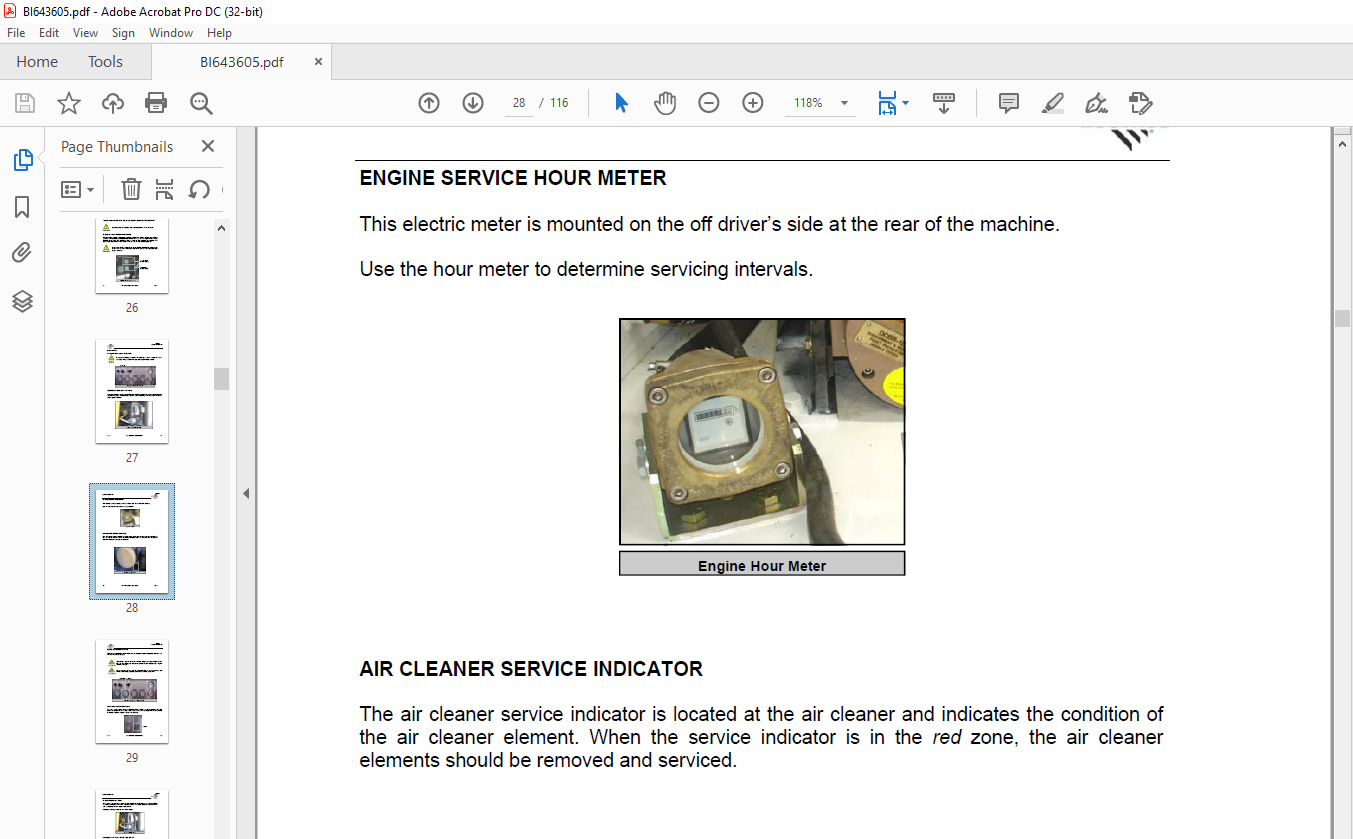 VIDEO PREVIEW OF THE MANUAL:
PLEASE NOTE:
This is not a physical manual but a digital manual – meaning no physical copy will be couriered to you. The manual can be yours in the next 2 mins as once you make the payment, you will be directed to the download page IMMEDIATELY.
This is the same manual used by the dealersinorder to diagnose your vehicle of its faults.
Require some other service manual or have any queries: please WRITE to us at [email protected]
S.M