CAT Bucyrus CL215 Load Haul Dump Service Manual SN5003975 – PDF DOWNLOAD
FILE DETAILS:
CAT Bucyrus CL215 Load Haul Dump Service Manual SN5003975 – PDF DOWNLOAD
Language : English
Pages : 311
Downloadable : Yes
File Type : PDF
DESCRIPTION:
CAT Bucyrus CL215 Load Haul Dump Service Manual SN5003975 – PDF DOWNLOAD
General Information
INTRODUCTION
The operation of heavy mining machinery can be hazardous. To ensure safe operation, operators and personnel must be alert, competent, correctly trained, tested and licensed in the principles, capabilities and correct operating and isolation procedures of the machinery.
This manual is designed to provide the CL215 Load Haul Dump operator and service personnel with the proper information regarding the machine's instrumentation, operating controls and general safe working procedures. All operators and service personnel of this machine must be conversant with the information contained within this manual before operating or performing service tasks on the machine.
To ensure safe and efficient operation, the CL215 Load Haul Dump must be adequately maintained by the operators and service personnel. The operator's pre-start inspection procedure contained in Section 6 of the Operator's Manual must be performed before the machine is returned to active service.
DESCRIPTION
The CL215 is a 15000 kg Load Haul Dump/Utility machine. It allows it to be used for general purpose work throughout the mine, which includes carrying heavy loads, materials and supplies. The motive force is provided by a a 172 kW (230 HP) Caterpillar 3126 turbocharged fourstroke inline six cylinder flameproof diesel engine package.
Flameproofing of the system includes a wet exhaust conditioning system complete with exhaust and intake flame traps. The start system is pneumatic.
The Diesel Control System (DCS) is an intrinsically safe electronic monitoring system. The engine power output is connected to the constant fourwheel drive system via a drive coupling through a four-speed bidirectional power shift transmission to heavy duty axles.
The CL215 Load Haul Dump utilises a wet bath exhaust system complete with replaceable particulate filter.
TABLE OF CONTENTS:
CAT Bucyrus CL215 Load Haul Dump Service Manual SN5003975 – PDF DOWNLOAD
BI001927-00-00-EN_BODY.pdf....................  0
	Table of Contents.........................  4
	Section 1 General Information............. 10
	Section 2 Engine System...................118
	Section 3 Transmission and Drive Train....170
	Section 4 Hydraulic System................198
	Section 4 Hydraulic Schematic.............230
	Section 5 Electrical
.....................232
	Section 6 Frame Components................270
	Section 7 Pneumatic System................288
	Section 8 Attachments.....................302

IMAGES PREVIEW OF THE MANUAL: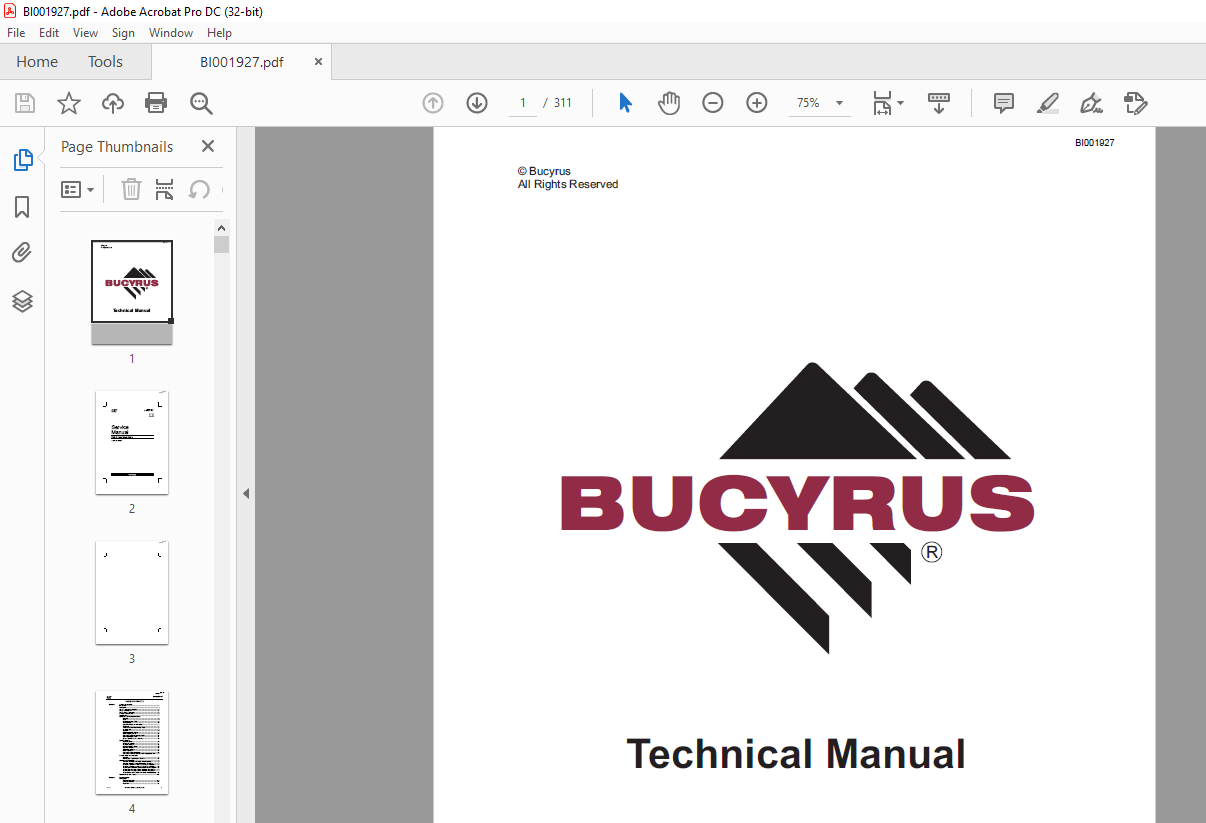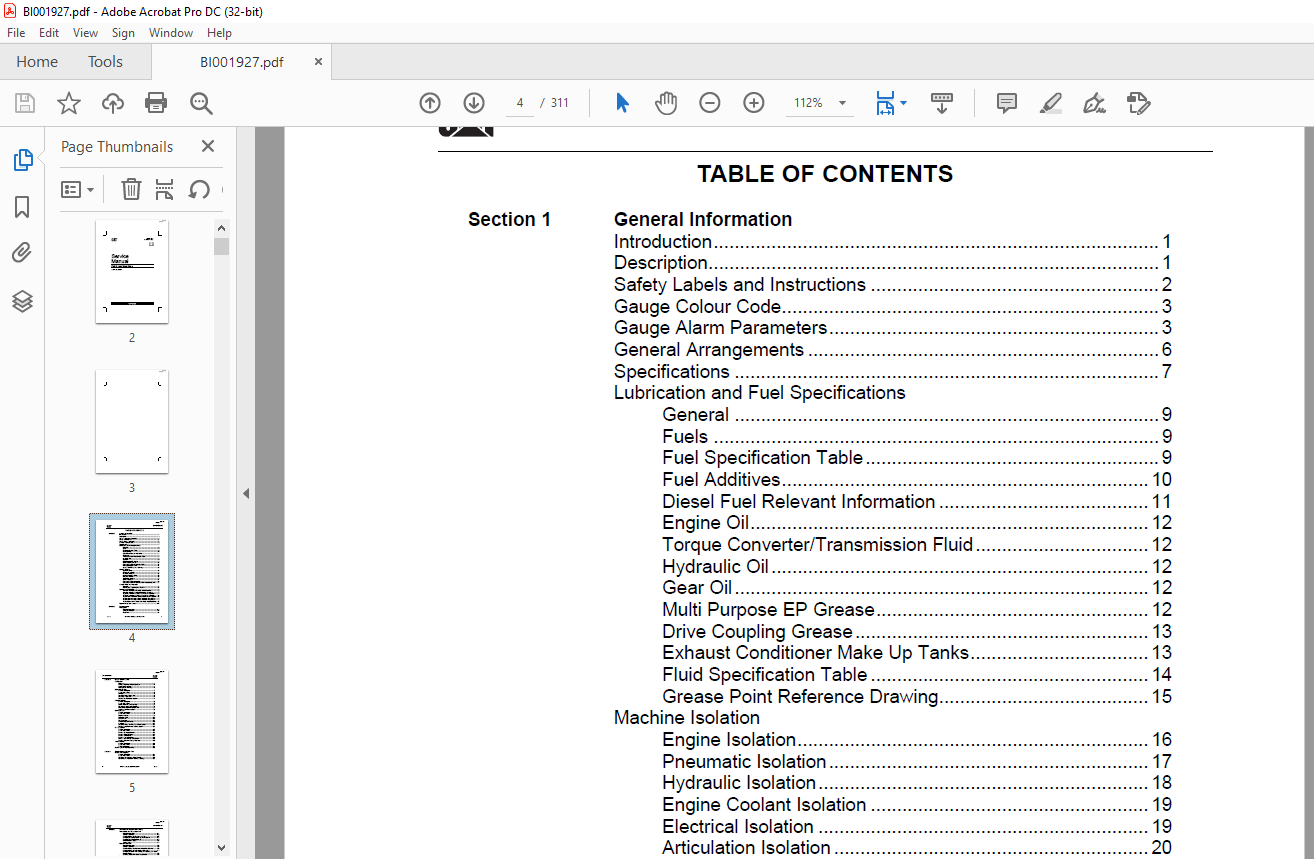 VIDEO PREVIEW OF THE MANUAL:
https://vimeo.com/858342967?share=copy
PLEASE NOTE:
This is the same manual used by the dealers to diagnose and troubleshoot your vehicle
You will be directed to the download page as soon as the purchase is completed. The whole payment and downloading process will take anywhere between 2-5 minutes
Need any other service / repair / parts manual, please feel free to contact [email protected] . We still have 50,000 manuals unlisted
S.M