Case IH Tractor DI Operator's Manual
FILE DETAILS:
Case IH Tractor DI Operator's Manual_5298
Size : 13.8 MB
Format : PDF
Language : English
Number of Pages : 59 pages
Brand: Case IH
Type of machine: Tractor
Type of document: Operator's Manual
Model: DI
Part No: 5298
DESCRIPTION:
Congratulations on your purchase of 3 CASE tractor. Welcome to the ever-increasing number of satisfied CASE owners. The dependability and economical performance of your new CASE tractor will prove that you were wise .in making this choice. The organization back of your machine has been building quality farm equipment for more than a century.
Your CASE tractor was built in one of the largest and best equipped plants in the world. In this factory quality materials, the finest precision machinery, high grade workmanship, thorough inspection, and complete testing equipment are combined to give you the best in performance and economical operation.
The care which you give your machine will have a great deal to do with the service and satisfaction you get from it. By observing the precautions and suggestions in this manual, your CASE tractor will serve you well for many years. Make this manual your guide. Should you need information not covered here, or should your trac- tor require special servicing, contact your Case dealer.
He has trained men who are kept informed on the best methods of servicing CASE machines in the field or in his shop. When it becomes necessary, after long use, to replace certain parts on your tractor, be sure to use only genuine CASE parts. which insure proper fit and continued good service.
These may be obtained from your CASE dealer. It is always helpful to provide him with the MODEL of your machine in addition to a description (and part number if available) of the parts required.
CLUTCH:
After every 10 hours of operation, apply a few strokes of light pressure gun lubricant to pressure fitting on the clutch pedal.
FRONT WHEEL BEARINGS:
The front wheel bearings are packed with grease at the factory and under normal conditions will require no attention for the first 250 hours of operation. The wheel bearings should then be removed, cleaned thoroughly and repacked with a good grade of fibre grease. This should be repeated every 250 hours thereafter. Be sure to thoroughly work the grease around the rollers on the bearings. .
MAGNETO LUBRICATION:
The CASE 4JMA Magneto is equipped with sealed ball bearings and oil impregnated bushings which reguire no lubrication except at time of general overhaul.
PULLEY SHAFT:
Apply 2 strokes of light pressure gun lubricant to pressure fitting on the belt pulley shaft after every 10 hours of operation.
STARTING MOTOR LUBRICATION:
At the end of every 200 hours of operation, add a few drops of oil to the oiler on the end of the starting motor. Clean the end of the starting motor before swinging the small cover on the oil hole to one side.
STEERING:
After every 10 hours of operation, lubricate the following points on the steering system.
IMAGES: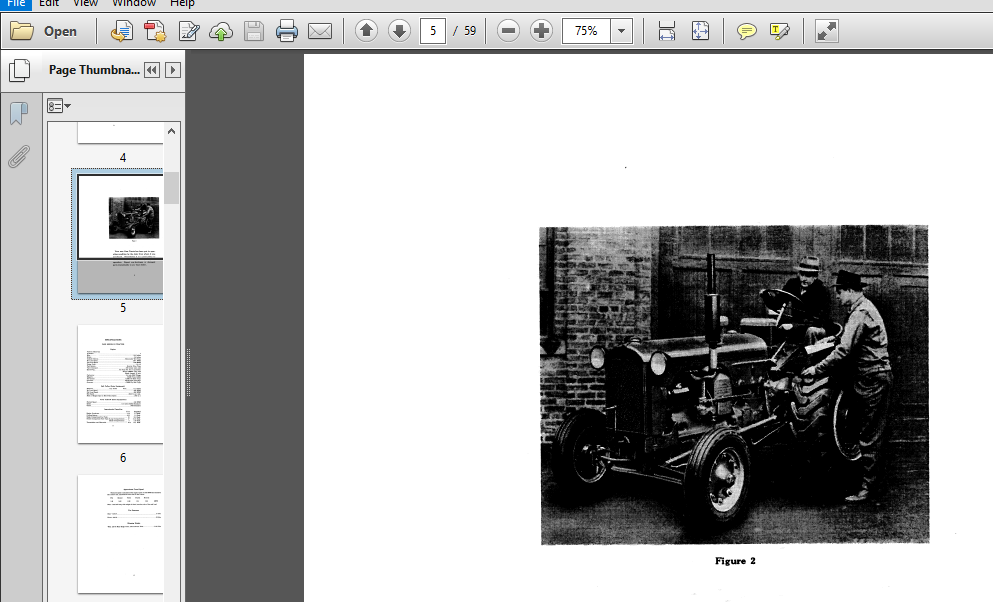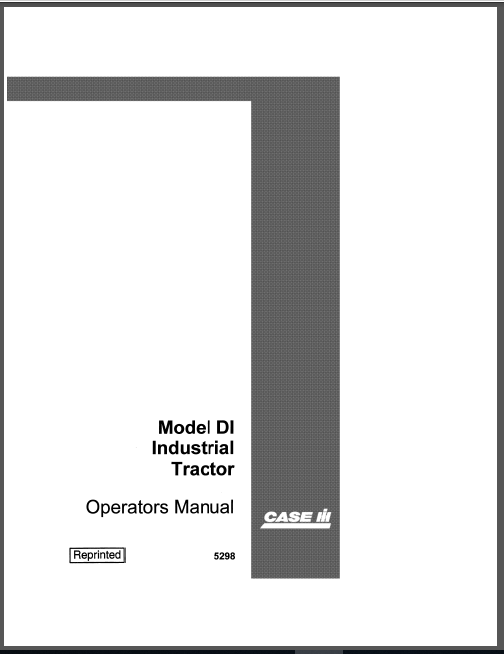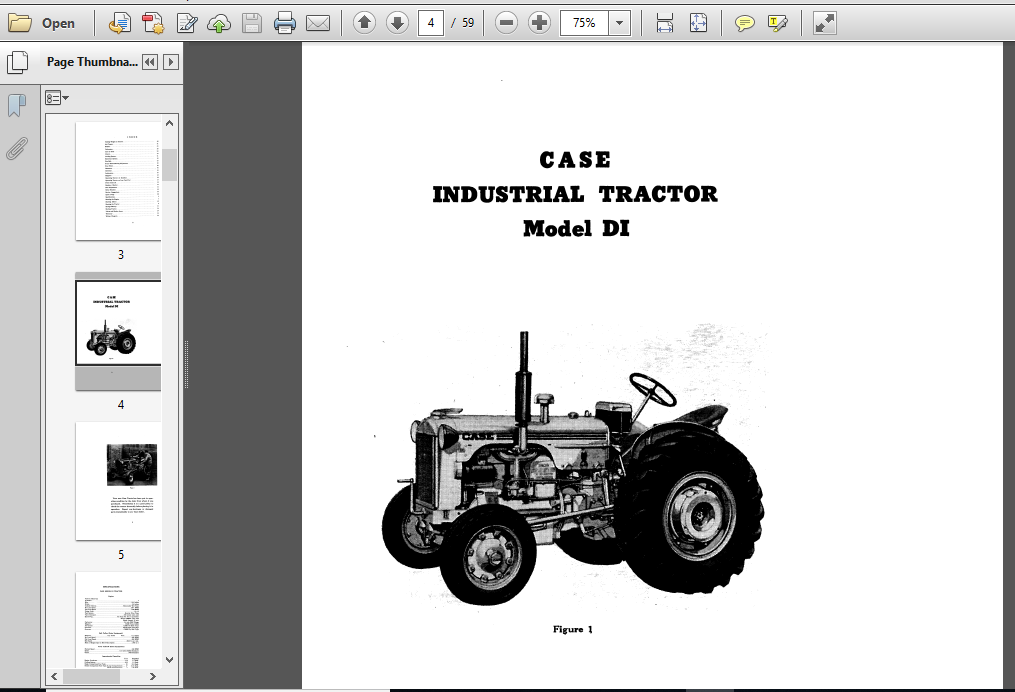 VIDEO PREVIEW:
TABLE OF CONTENTS:
Case IH Tractor DI Operator's Manual
Adding Weight to Tracbor
AIR Cleaner
Carburetor
Care of Tires
Clutch
Electrical System
Fan Belt
Front Wheel Bearing Adjuatment
Fuel Filter
Generator
Governor
Lubrication
Magneto
Operating Tractor on Gasoline
Operating Tractor on Low Cost Fuel
PowerTake Off
Radiator Shutter
SeatAdjuatment
Serial Number
Service Suggestions
Spark Plugs
Spemficanons
Starting the Engine
Starting Motor
Starting the Tractor
Storing Tractor
Valvee and RockerAnne
Wiring Diagram
PLEASE NOTE:
⦁ This is the SAME exact manual used by your dealers to fix your vehicle.
⦁ The same can be yours in the next 2-3 mins as you will be directed to the download page immediately after paying for the manual.
⦁ Any queries / doubts regarding your purchase, please feel free to contact [email protected]