Case IH Tractor Complete Farmall 50A, 60A, 70A Tier 4B final Service Manual (47866582)
FILE DETAILS:
Case IH Tractor Complete – Farmall 50A, 60A, 70A Tier 4B (final) Service Manual_47866582
Size : 59.3 MB
Format : PDF
Language : English
Number of Pages : 1061 pages
Brand: Case IH
Type of machine: Tractor
DESCRIPTION:
This repair manual provides the technical information needed to properly service the model tractors. Use this manual in conjunction with the operator's manual for complete operation, adjustment, and maintenance information On CASE IH equipment, left and right are determined by standing behind the unit, looking in the direction of travel.
Personal Safety
Throughout this manual and on machine signs, you will find precautionary statements ("DANGER", "WARNING", and "CAUTION") followed by specific instructions. These precautions are intended for the personal safety of you and those working with you. Please take the time to read them.
Machine Safety
The precautionary statement ("IMPORTANT") is followed by specific instructions. This statement is intended for machine safety.
NOTICE: The word "IMPORTANT" is used to inform the reader of something they need to know to prevent minor machine damage if a certain procedure is not followed.
Information
NOTE: Instructions used to identify and present supplementary information.
Legal obligations
This machine may be equipped with special guarding or other devices in compliance with local legislation. Some of these require active use by the operator. Therefore, check local legislation on the usage of this machine.
Accident prevention
Most accidents or injuries that occur in workshops are the result of a non compliance to simple and fundamental safety regulations. In most case, accidents can be avoided by foreseeing possible causes and consequently acting with the necessary caution and care.
Accidents may occur with all types of machines, regardless of how well the machine in question was designed and built.
A careful and informed service technician is the best guarantee against accidents.
Decisive awareness of the most basic safety rule is normally sufficient to avoid many serious accident.
TABLE OF CONTENTS:
Case IH Tractor Complete Farmall 50A, 60A, 70A Tier 4B final Service Manual 47866582
INTRODUCTION
Engine 10
[10 001] Engine and crankcase 10 1
[10 103] Crankshaft and flywheel 10 2
[10 202] Air cleaners and lines 10 3
[10 206] Fuel filters 10 4
[10 216] Fuel tanks 10 5
[10 310] Aftercooler 10 6
[10 400] Engine cooling system 10 7
Clutch 18
[18 100] Clutch mechanical release control 18 1
[18 110] Clutch and components 18 2
Transmission 21
[21 114] Mechanical transmission 21 1
[21 130] Mechanical transmission external controls 21 2
[21 140] Mechanical transmission internal components 21 3
[21 145] Gearbox internal components 21 4
[21 200] Dropbox 21 5
Four-Wheel Drive (4WD) system 23
[23 314] Drive shaft 23 1
Front axle system 25
[25 100] Powered front axle 25 1
[25 102] Front bevel gear set and differential 25 2
[25 108] Final drive hub, steering knuckles, and shafts 25 3
[25 310] Final drives 25 4
[25 400] Non-powered front axle 25 5
Rear axle system 27
[27 100] Powered rear axle 27 1
[27 106] Rear bevel gear set and differential 27 2
[27 120] Planetary and final drives 27 3
Power Take-Off (PTO) 31
[31 101] Rear mechanical control 31 1
[31 110] One-speed rear Power Take-Off (PTO) 31 2
[31 114] Two-speed rear Power Take-Off (PTO) 31 3
Brakes and controls 33
[33 120] Mechanical service brakes 33 1
Hydraulic systems 35
[35 000] Hydraulic systems 35 1
[35 100] Main lift system 35 2
[35 104] Fixed displacement pump 35 3
[35 204] Remote control valves 35 4
[35 300] Reservoir, cooler, and filters 35 5
[35 355] Hydraulic hand control 35 6
[35 359] Main control valve 35 7
Steering 41
[41 101] Steering control 41 1
[41 200] Hydraulic control components 41 2
[41 206] Pump 41 3
[41 216] Cylinders 41 4
Wheels 44
[44 511] Front wheels 44 1
[44 520] Rear wheels 44 2
Electrical systems 55
[55 000] Electrical system 55 1
[55 024] Transmission control system 55 2
[55 048] Rear Power Take-Off (PTO) control system 55 3
[55 100] Harnesses and connectors 55 4
[55 201] Engine starting system 55 5
[55 301] Alternator 55 6
[55 302] Battery 55 7
[55 404] External lighting 55 8
[55 405] External lighting switches and relays 55 9
[55 408] Warning indicators, alarms, and instruments 55 10
[55 512] Cab controls 55 11
[55 DTC] FAULT CODES 55 12
Platform, cab, bodywork, and decals 90
[90 100] Engine hood and panels 90 1
[90 110] Operator platform less cab 90 2
[90 116] Fenders and guards 90 3
[90 118] Protections and footboards 90 4
VIDEO PREVIEW:
INDEX DETAILS:
Engine – Remove
Engine – Remove
Engine flywheel — Remove
Clutch — Special tools
Clutch — Special tools
Clutch — Remove
Clutch — Assemble
Clutch — Adjust
Clutch — Service instruction
Mechanical transmission – Special tools
Four-Wheel Drive
Four—Wheel Drive
Four-Wheel Drive
Four-Wheel Drive
Four-Wheel Drive
Four—Wheel Drive
Steering knuckle and king pin — Remove
Steering knuckle and king pin — Remove
Steering knuckle and king pin – Adjust
Steering knuckle and king pin – Adjust
Final drive driving pinion – Preload
Final drive driving pinion – Preload
Final drive driving pinion – Preload
Final drive driving pinion – Adjust
Final drive driving pinion – Adjust
Final drive driving pinion — Adjust
Final drive driving pinion – Adjust
Final drive driving pinion – Adjust
Final drive driving pinion – Adjust
Final drive driving pinion – Adjust
Final drive driving pinion – Adjust
Non—powered front axle – Special tools
Non-powered front a)de – Remove
Rear bevel gear set and differential – Special tools
Steering control – Special tools
Steering control – Special tools
SCREENSHOT OF THE MANUAL: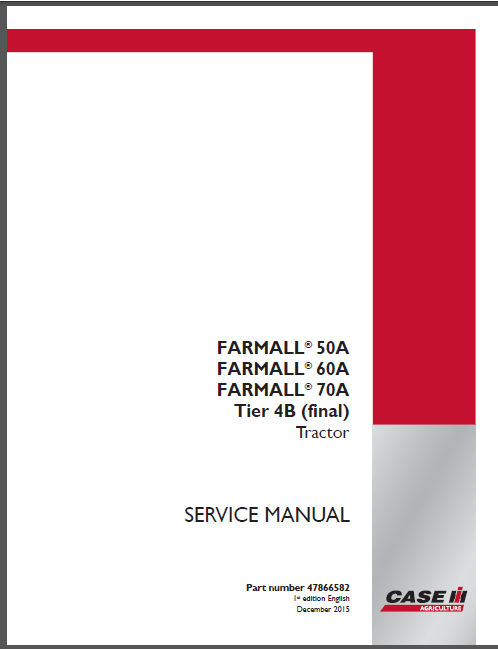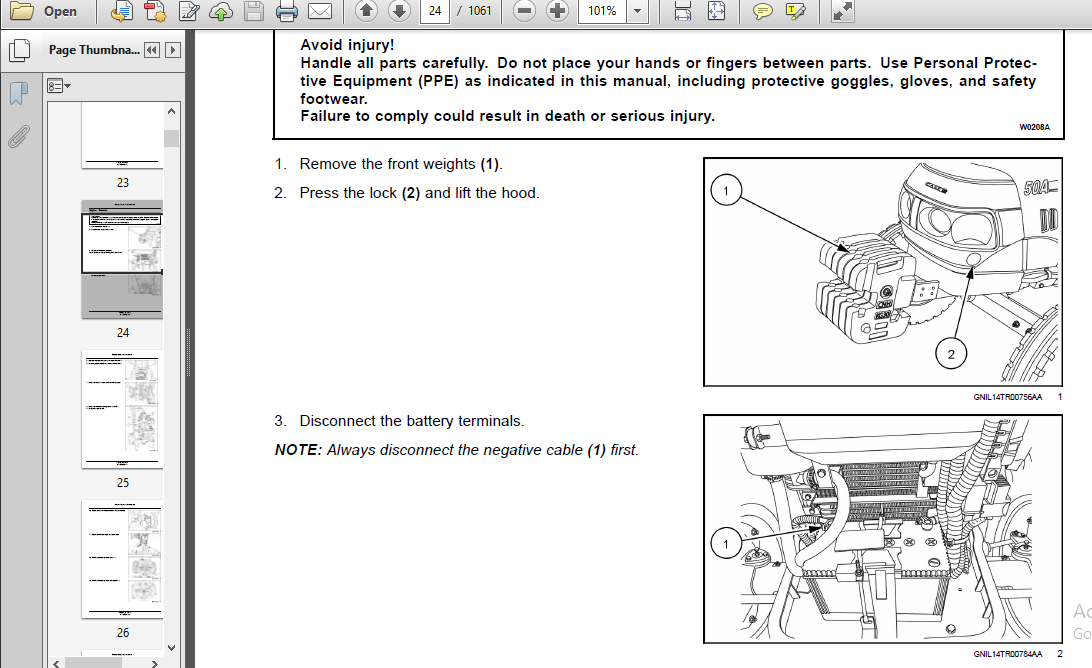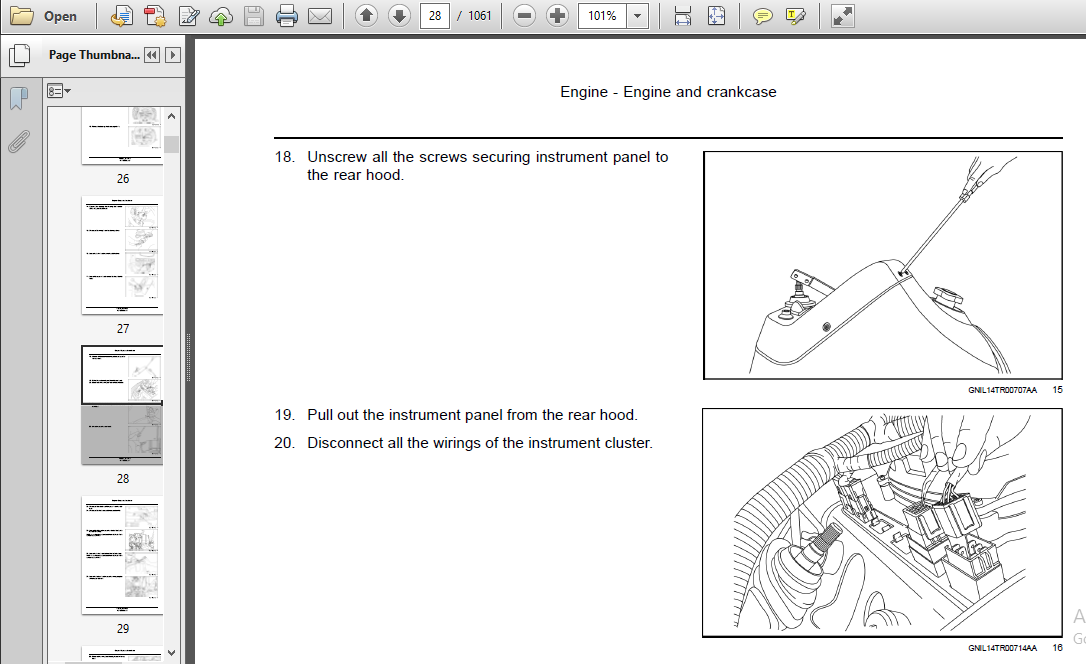 PLEASE NOTE:
⦁ This is the SAME exact manual used by your dealers to fix your vehicle.
⦁ The same can be yours in the next 2-3 mins as you will be directed to the download page immediately after paying for the manual.
⦁ Any queries / doubts regarding your purchase, please feel free to contact [email protected]