Case IH Tractor B47 McCormick International Pickup Baler Service Manual SM23
FILE DETAILS:
Case IH Tractor B47 McCormick International Pickup Baler Service Manual_SM23
Size : 14.4 MB
Format : PDF
Language : English
Number of Pages : 146 pages
Brand: Case IH
Type of machine: Tractor
Type of document: Service Manual
Model: B47 McCormick International Pickup Baler
Part No: SM23
DESCRIPTION:
INTRODUCTION:
The instructions contained in this manual are for the information and guidance of servicemen responsible for the repair, overhaul and adjustment of the McCormick International B-47 Pickup Baler. The manual is compiled to pro- vide the serviceman with a fast and convenient reference to all informa- tion necessary for complete mainten- ance of the machine.  The manual is divided into groups, each of which covers a major unit of the machine.  All references to RIGHT. LEFT, FRONT and REAR are to be taken as applicable to a person standing BEHIND the machine and facing towards the hitch.
SERVICE PARTS:
Only genuine I.H. service parts should be used. Years of experience in the design and manufacture of farm equipment have given International Harvester the ability to produce quality that will not be found in "will fit" parts. When ordering service parts, al- ways quote the machine serial number and refer to the parts catalogue for the particular machine.
GENERAL:
Balers. like any automatic mach ine. have moving parts that must be correctly timed to one another for their protection and correct operation. Timing is of vital importance and must be maintained by periodic in- spection and servicing. and the prompt replacement of worn parts. Experience has shown that most difficulties with balers are caused by inattention to adjustments. poor Operation or excessively worn parts. The first inclination is to make ad- justments without understanding what the difficulty really is. or whether in fact. there is a problem at all. When called upon to handle a bale: problem. the serviceman should talk-to the operator long enough to find out what his complaint is. He should check the condition of the hay and then observe the operation of the machine.4. If the machine is being Operated correctly. check that the recommended output is not being exceeded. 5. Having satisfied himself that the baler is being correctly operated and that hay and output are satisfactory. the serviceman. if the problem still exists. should proceed as follows :Clean out the bale chamber. Make a thorough and systematic check of the complete machine and all functions using a check list similar to that shown on pages
TABLE OF CONTENTS:
Case IH Tractor B47 McCormick International Pickup Baler Service Manual SM23
GENERAL
SHIELDS, HITCH, DRIVE- SHAFTS AND FLYWHEEL
TRANSMISSION AND POWER TRAIN
PLUNGER AND BALE GRANGER
PICK-UP,PICK-UP AUGER AND DRIVES
AXLE, CROSS CONVEYOR AND WHEELS
TYING AND TWISTING MECHANISM
TIMING
BALE LENGTH AND DENSITY CONTROLS
VIDEO PREVIEW:

SCREENSHOT OF THE MANUAL: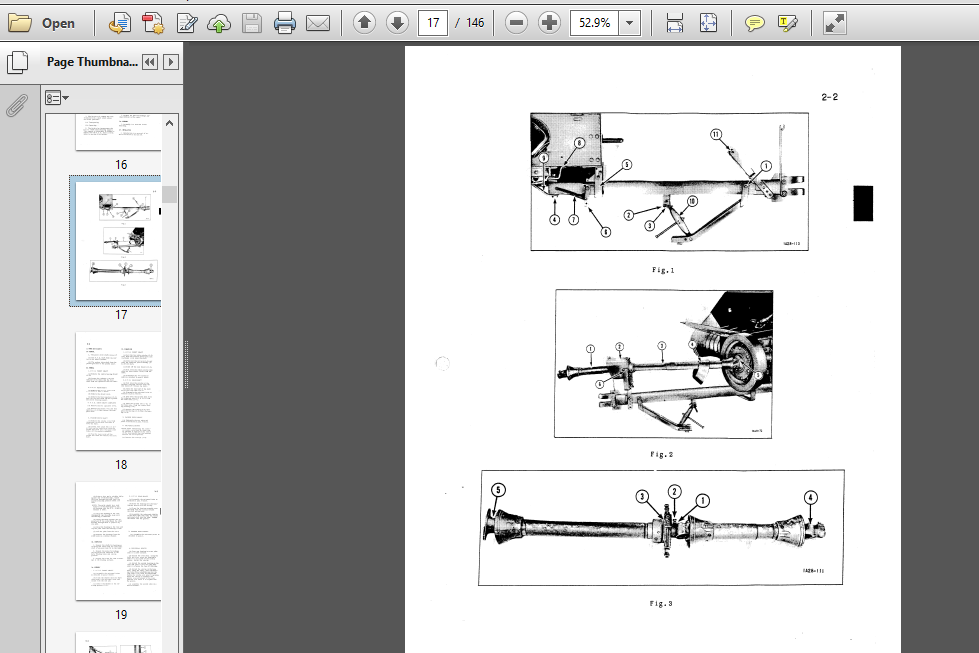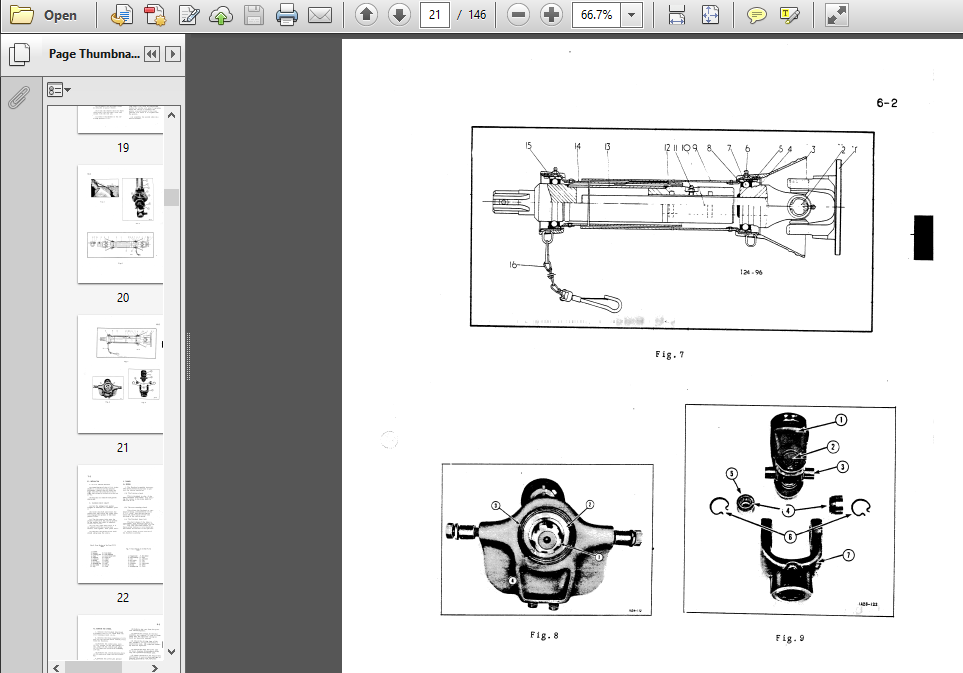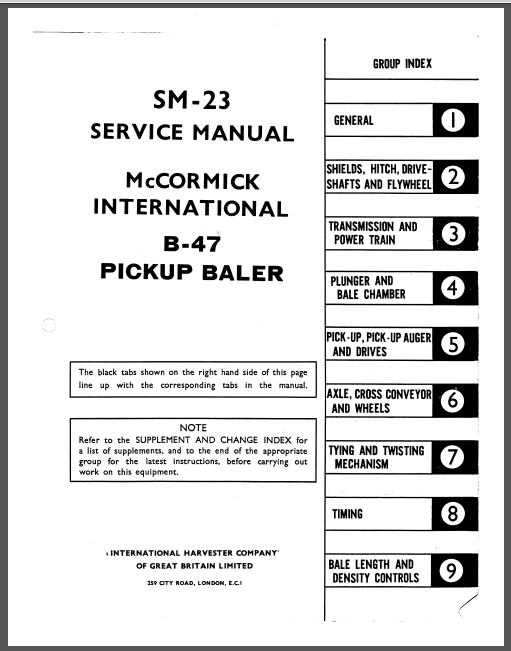 PLEASE NOTE:
⦁ This is the SAME manual used by the dealers to troubleshoot any faults in your vehicle. This can be yours in 2 minutes after the payment is made.
⦁ Contact us at [email protected] should you have any queries before your purchase or that you need any other service / repair / parts operators manual.