Case 580ck Loader Backhoe Series B Parts Catalog Manual Operator Manuals Instant
FILE DETAILS:
LANGUAGE:ENGLISH
PAGES:550+
DOWNLOADABLE:YES
FILE TYPE:PDF
VIDEO PREVIEW OF THE MANUAL:
IMAGES PREVIEW OF THE MANUAL: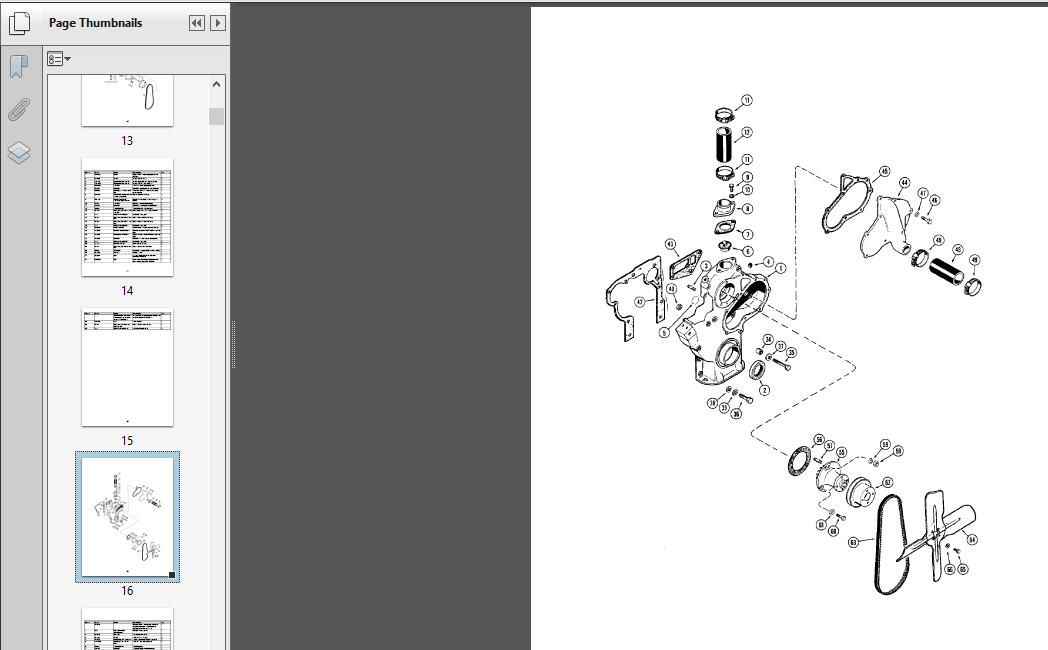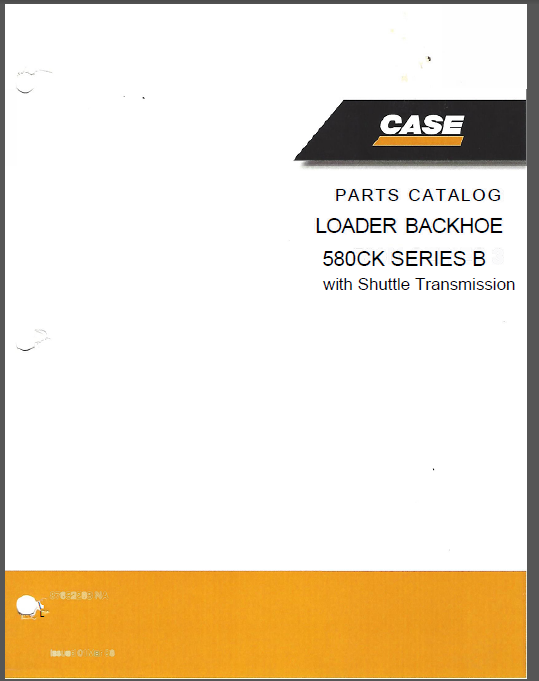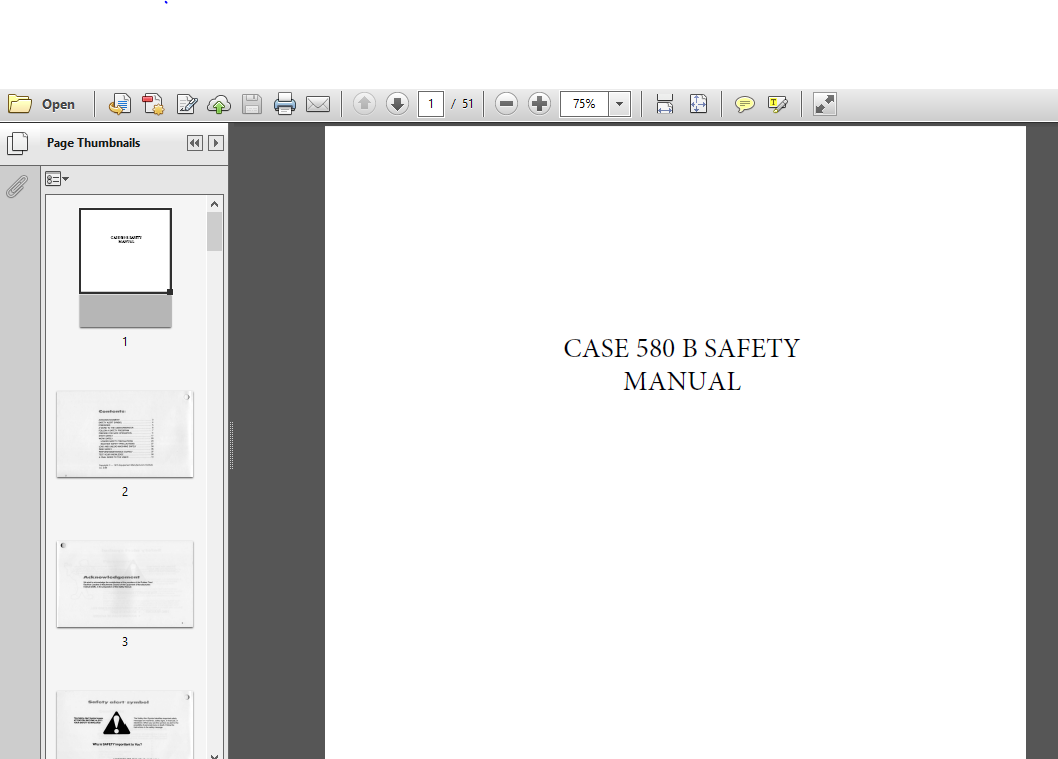 DESCRIPTION:
Case 580ck Loader Backhoe Series B Parts Catalog Manual Operator Manuals Instant
FOREWORD:
This Safety Manual is intended to point out some of the basic safety situations which may be encountered during the normal operation and maintenance of your machine and to suggest possible ways of dealing with these ooncfiti-ons. This manual is N_OT a substitute for the manufacturer's manual(s). Additional precautions may be necessary. depending on attachments used and conditions at the worksite or in the service area. The manufacturer has no direct control over machine application. operation. inspection, lubrication. or maintenance. Therefore, it is YOUR responsibility to use good safety practices in these areas.
The information provided in this manual supplements the specific information about your machine that is contained in the manufacturer's manual(s). Other inlonnation which may affect the safe operation of your machine may be contained on safety signs. or in insurance requirements. employer's safety programs. safety codes. local, statefprovincial. and federal laws, rules. and regulations.
IMPORTANT: IF YOU DO NOT HAVE THE MANUFACTURER'S MANUAL(S) FOR YOUR PARTICULAR MACHINE. GET A REPLACEMENT MANUAL FROM YOUR EMPLOYER. EQUIPMENT DEALER. OR FROM THE MANUFACTURER OF YOUR MACHINE. KEEP THIS SAFETY MANUAL AND THE MANUFACTURER'S MANUALtS) WITH THIS MACHINE. READ AND UNDERSTAND THE MANUFACTURER'S MANUALtS).
TABLE OF CONTENTS:
Case 580ck Loader Backhoe Series B Parts Catalog Manual Operator Manuals Instant
SAFETY RULES
INTRODUCTION
Serial Number Location
SPECIFICATIONS
Loader With Standard Bucket
Loader With 4-In~1 Bucket
StandardBackhoe
4FtExtendahoe
Hydraulic System
Shipping Weights
Buckets
OPERATING INSTRUCTIONS
Operator'sSeat
LoaderControls
4-In-1Bucket
Three-Point Hitch Controls
Backhoe Controls
Positioning the Stabilizers
Hydra-Guide
Four Foot Extendahoe
BoomLockout
ROPS
Transporting the Backhoe
BackhoeRemoval
Backhoe Installation
Three-Point Hitch Removal
Three-Point Hitch Installation
Counterweight
OPERATINGTIPS
LoaderOperation
Backhoe Operation
MAINTENANCE/LUBRICATION
Lubrication
HydraulicSystem
Return-To-Dig Adjustment
Anti-Rollback Adjustment
BucketTeeth
EXTRAEQUIPMENT
PLEASE NOTE:
This is the SAME manual used by the dealers to troubleshoot any faults in your vehicle. This can be yours in 2 minutes after the payment is made.
Contact us at [email protected] should you have any queries before your purchase or that you need any other service / repair / parts operators manual.