Bomag BC 670 RB (CUMMINS) Service Training Manual 00809842 – PDF DOWNLOAD
IMAGES PREVIEW OF THE MANUAL: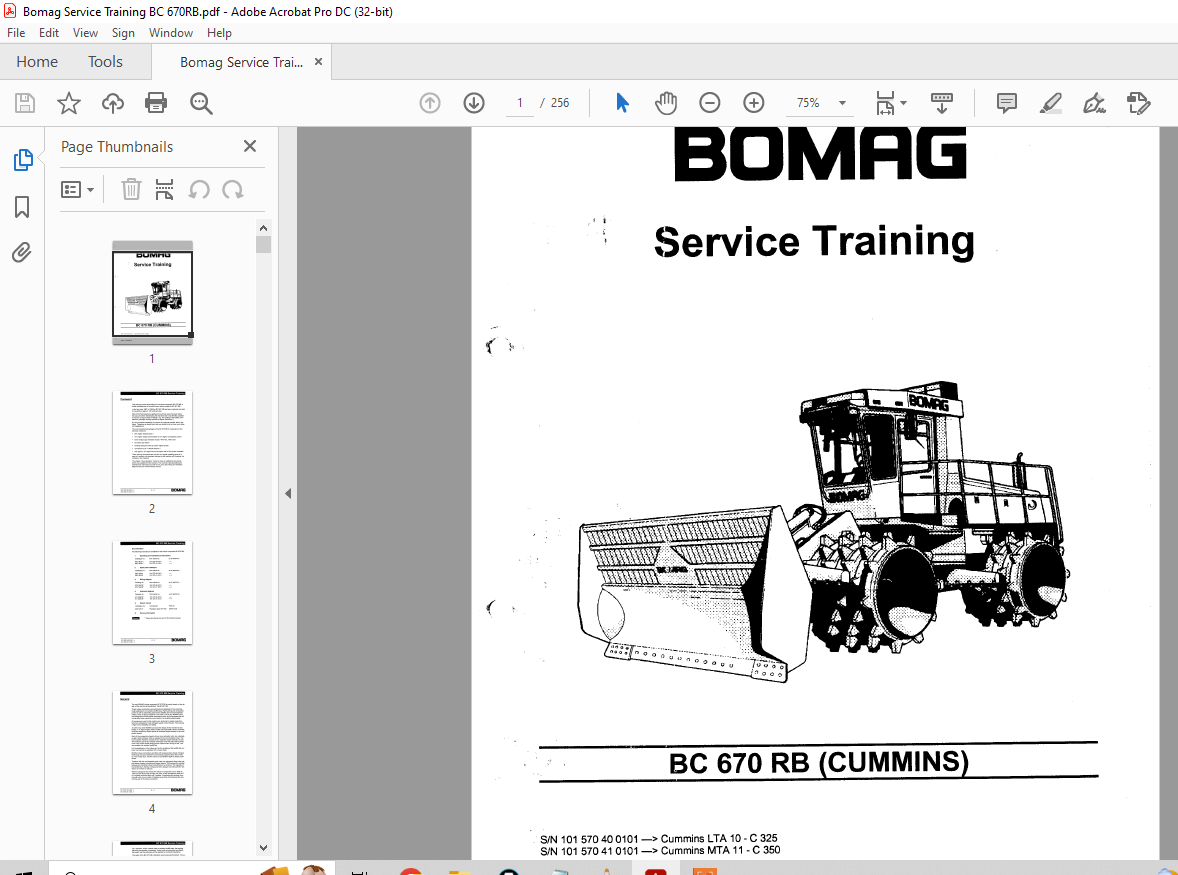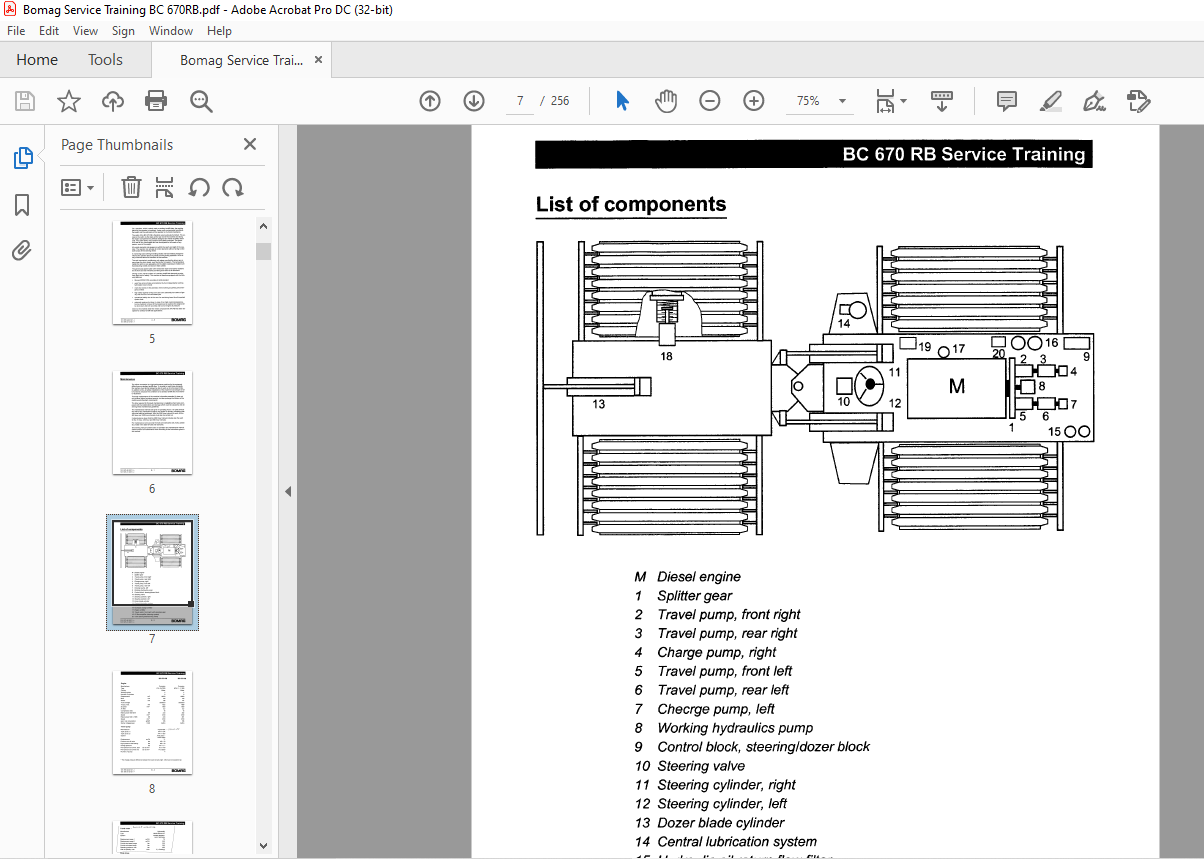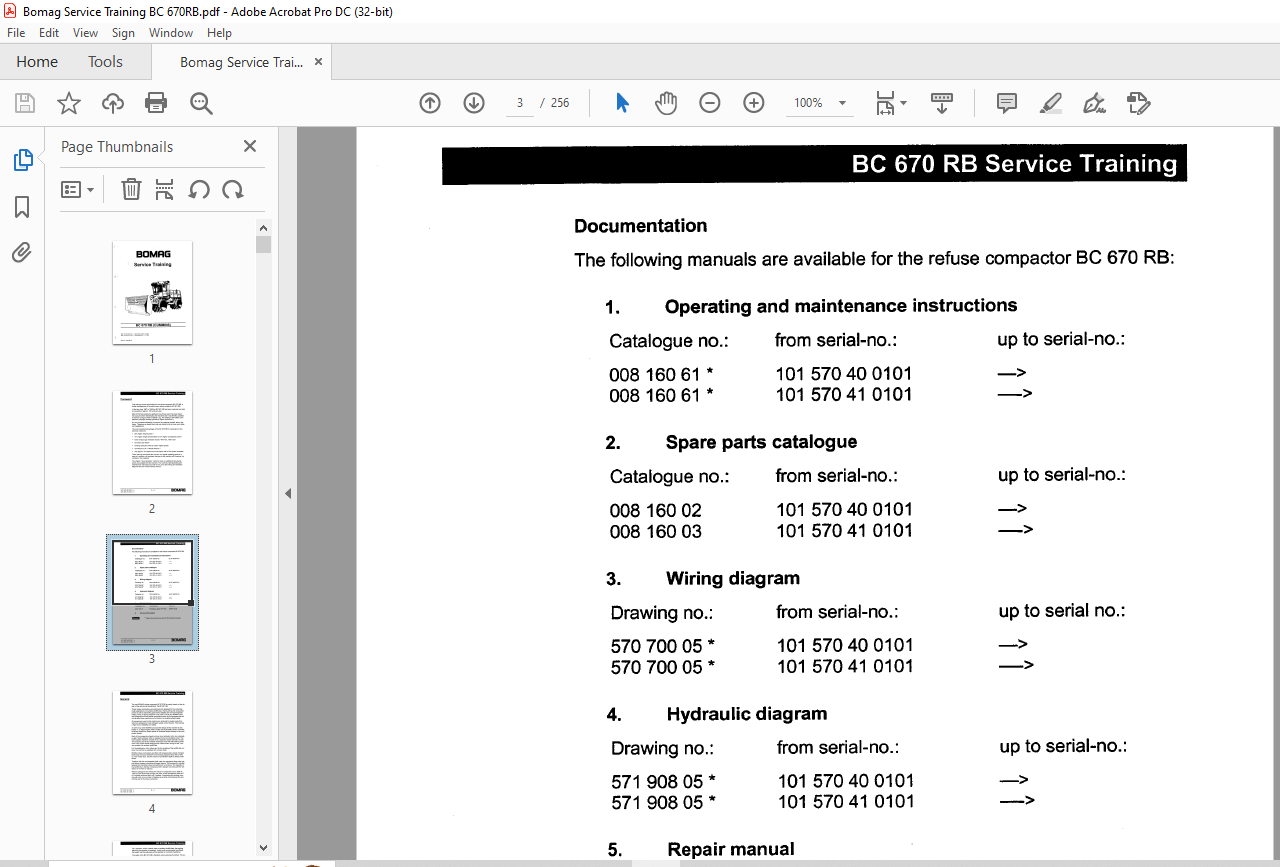 FILE DETAILS:
Bomag BC 670 RB (CUMMINS) Service Training Manual 00809842 – PDF DOWNLOAD
Language : English
Pages :256
Downloadable : Yes
File Type : PDF
Size:10.0 MB
DESCRIPTION:
Bomag BC 670 RB (CUMMINS) Service Training Manual 00809842 – PDF DOWNLOAD
Foreword:  
This training manual was written for the refuse compactor BC 670 RB, a further development of the well-known refuse compactor BC 601 RB.
In the time from 1987 to 1995, the BC 601 RB has been produced and sold at a quantity of approximately 100 units per year.
Most of the field experience gathered over these years has been taken into account when redeveloping this machine, and it was thereby possible to improve a large number of details (e.g. the sealing of the battery compartment, stronger working hydraulics, higher comfort, etc.).
It is our permanent objective to improve the customer benefit, also in the future. Therefore, we would like to ask you kindly to let us know your ideas and suggestions.
The most important advantages of the BC 670 RB in comparison to the previous model are:
20% higher engine power!
14% higher weight and, therefore, a 13% higher compaction power!
Lower exhaust gas emission values (-40% Nox, -60% CO)!
Hot water cab heater!
Working hydraulics with up to 60% higher power!
Conversion to 24 V vehicle electrics!
Only approximately 3% higher fuel consumption with a 20% power increase!
These training documents are not part of a regular updating service. In case of a revision, all important changes to the machine will, however, be included in this material.
The chapter "Documentation" contains notes on additional documents which are available for this machine. The currently valid operating and maintenance instructions, as well as the up-to-date wiring and hydraulic diagrams, are part of this training manual.
VIDEO PREVIEW OF THE MANUAL:
PLEASE NOTE:
This is the SAME manual used by the dealers to troubleshoot any faults in your vehicle. This can be yours in 2 minutes after the payment is made.
Contact us at heydownl[email protected] should you have any queries before your purchase or that you need any other service / repair / parts operators manual.
S.M