2012-2013 Hyundai Accent Complete Service Repair Workshop Manual Download
VIDEO PREVIEW:
IMAGES PREVIEW: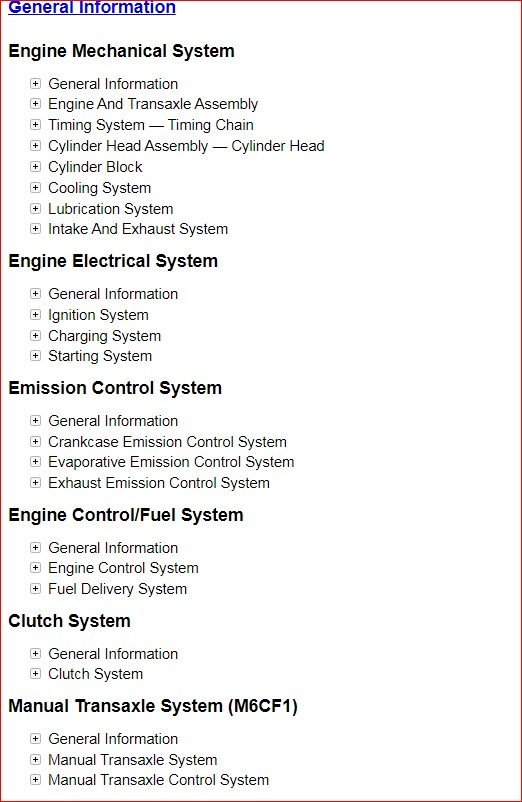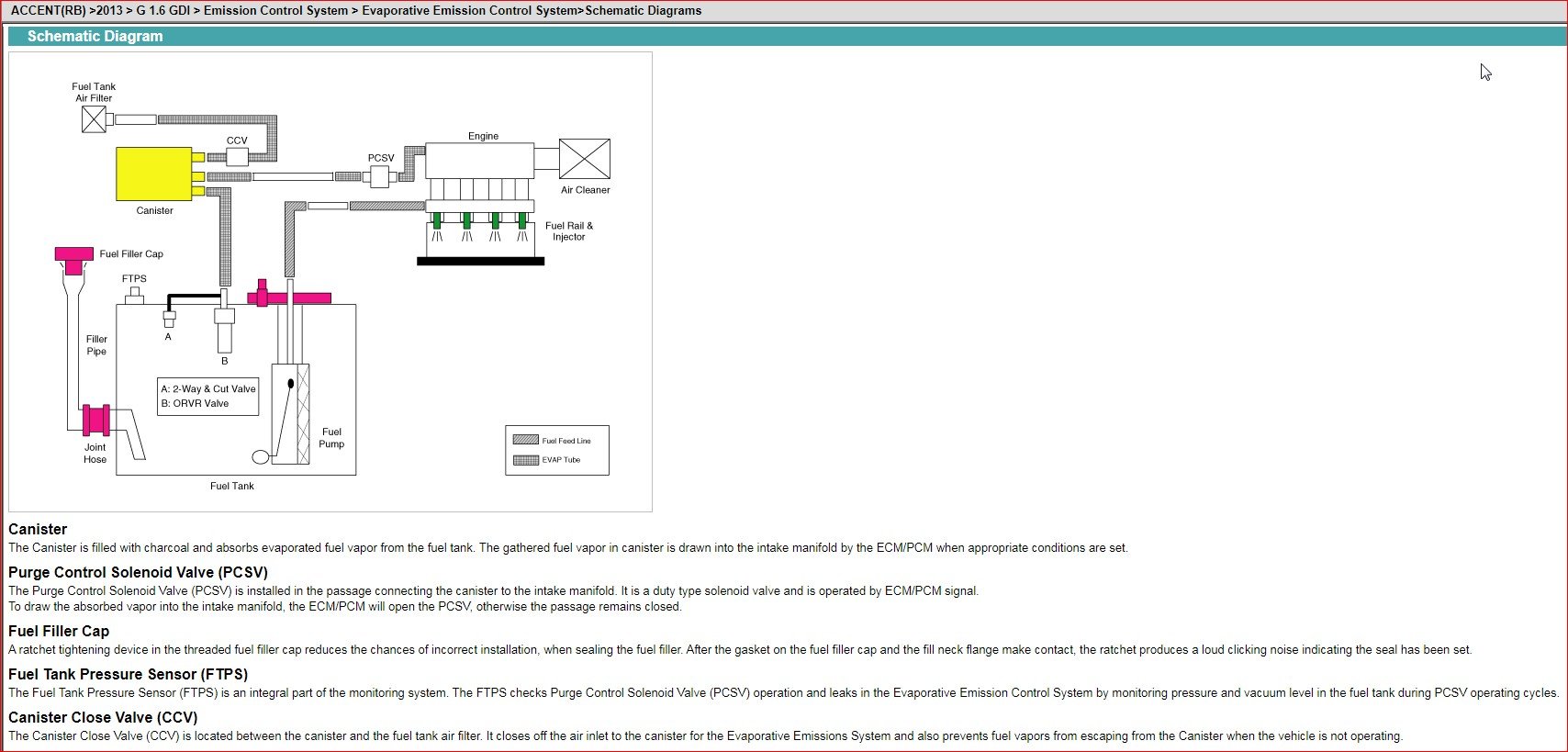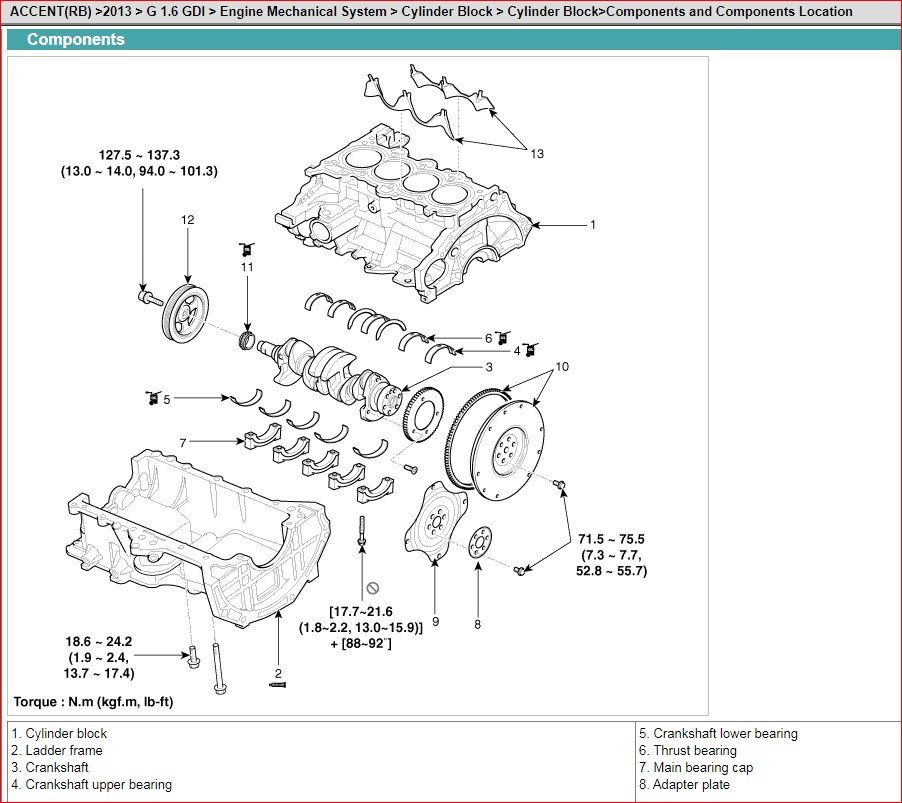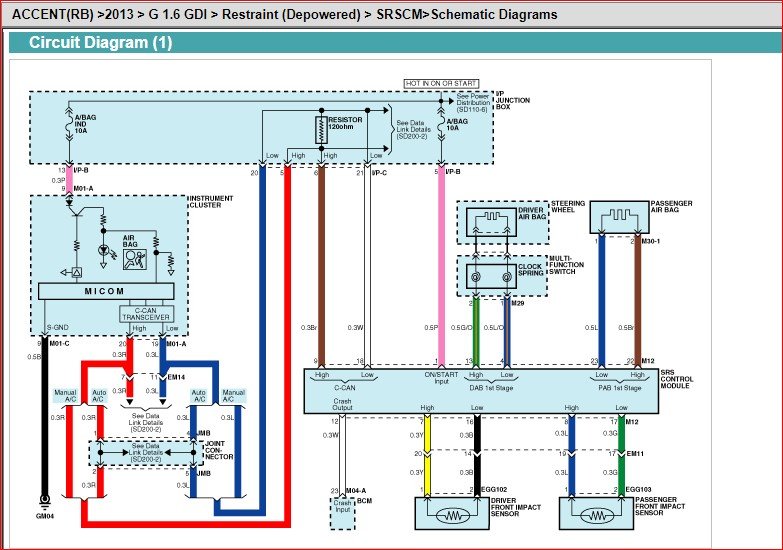 COVERS:
Engine Mechanical System

General Information
Engine And Transaxle Assembly
Timing System — Timing Chain
Cylinder Head Assembly — Cylinder Head
Cylinder Block
Cooling System
Lubrication System
Intake And Exhaust System

Engine Electrical System

General Information
Ignition System
Charging System
Starting System

Emission Control System

General Information
Crankcase Emission Control System
Evaporative Emission Control System
Exhaust Emission Control System

Engine Control/Fuel System

General Information
Engine Control System
Fuel Delivery System

Clutch System

General Information
Clutch System

Manual Transaxle System (M6CF1)

General Information
Manual Transaxle System
Manual Transaxle Control System

Automatic Transaxle System (Automatic Transaxle)

General Information
Automatic Transaxle System — Automatic Transaxle
Hydraulic System
Clutch & Brake
Automatic Transaxle Control System

Driveshaft and axle

General Information
Front Axle Assembly — Front Hub / Knuckle
Driveshaft Assembly — Front Driveshaft
Rear Axle Assembly — Rear Hub – Carrier

Suspension System

General Information
Front Suspension System
Rear Suspension System
Tires/Wheels
Tire Pressure Monitoring System

Steering System

General Information
Electric Power Steering

Restraint (Depowered) (AUTOLIV(Depowered))

General Information
SRSCM
Airbag Module
Seat Belt Pretensioner — Seat Belt Pretensioner (BPT)

Restraint (Advanced) (Weight Classification)

General Information
SRSCM
Airbag Module
Seat Belt Pretensioner

Brake System

General Information
Brake System
Parking Brake System — Parking Brake Assembly
ESC(Electronic Stability Control) System

Body (Interior and Exterior)

General Information
Body Dimensions
Exterior
Interior
Bumper
Seat & Power Seat
Seat Belt

Body Electrical System

General Information
Audio
Multifunction switch
Horn
Keyless Entry
BCM (Body Control Module) — Body Control Module (BCM)
Seat Electrical
Fuses And Relays
Indicators And Gauges
Power Door Locks
Power Door Mirrors
Power Windows
Rear Glass Defogger
Windshield Wiper/Washer
Hands Free System
Sun Roof
Daytime Running Lights
Lighting System
Immobilizer System
Ignition Switch Assembly — Repair procedures

Heating,Ventilation, Air Conditioning

General Information
Air Conditioning System
Heater
Blower
Controller
General
Schematic Diagrams
Power
AC Control System
Indicators & Gauges
MFI Control System
Service Tips
Component Locations
Connector Views
Harness Layouts
PLEASE NOTE:
This is the SAME manual used by the dealers to troubleshoot any faults in your vehicle. This can be yours in 2 minutes after the payment is made.
Contact us at heydownloadss @gmail.com should you have any queries before your purchase or that you need any other service / repair / parts operators manual.