2008 Polaris Sportsman 500 All Service Repair Workshop Manual PDF Download
This manual is designed primarily for use by certified Polaris Master Service Dealer technicians in a properly
equipped shop and should be kept available for reference. All references to left and right side of the vehicle
are from the operator's perspective when seated in a normal riding position.
Some procedures outlined in this manual require a sound knowledge of mechanical theory, tool use, and shop
procedures in order to perform the work safely and correctly. Technicians should read the text and be familiar
with service procedures before starting the work. Certain procedures require the use of special tools. Use
only the proper tools as specified.This manual includes procedures for maintenance operations, component identification and unit repair, along with service specifications for the Polaris ATV.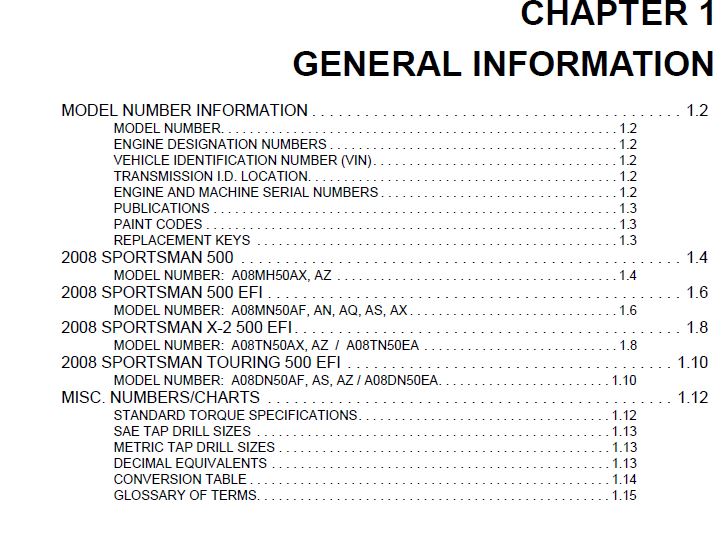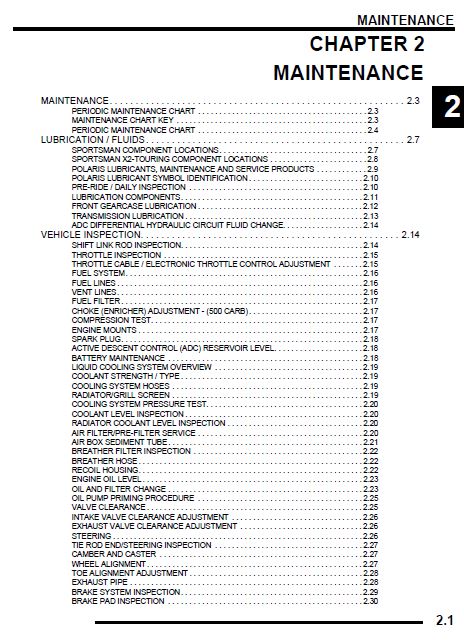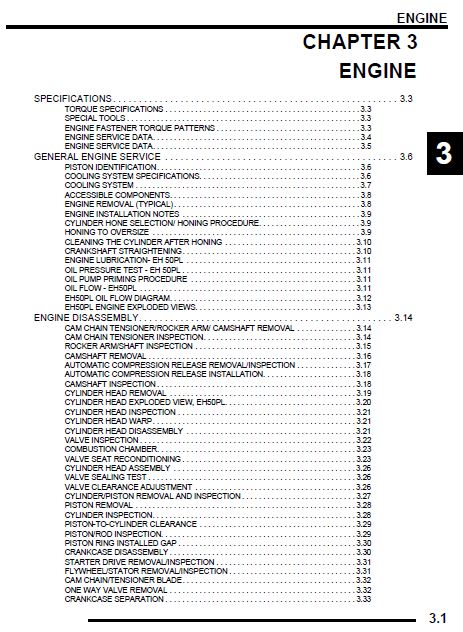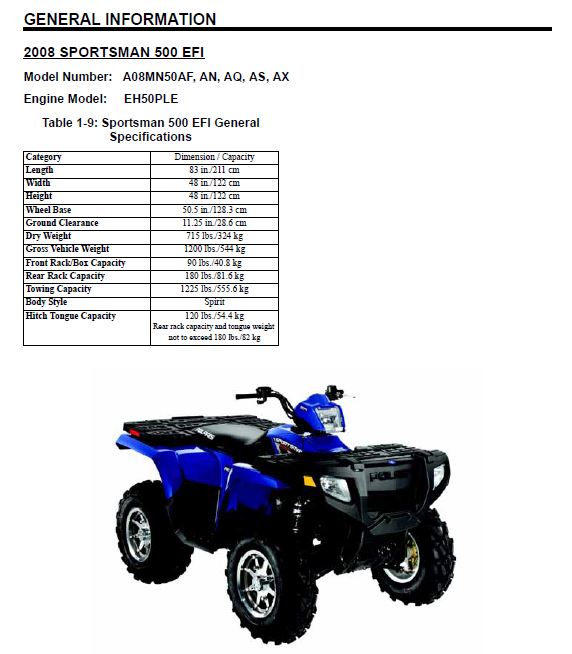 PLEASE NOTE:
 This is the SAME exact manual used by your dealers to fix your vehicle.
The same can be yours in the next 2-3 mins as you will be directed to the download page immediately after paying for the manual.
Any queries / doubts regarding your purchase, please feel free to contact [email protected]